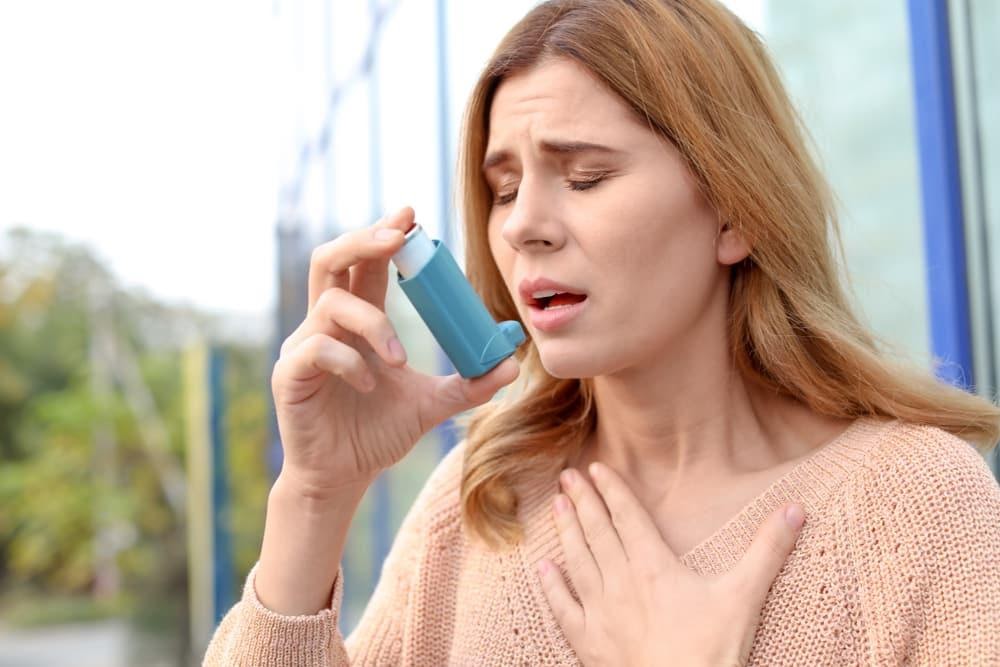 INTRODUCTION
Asthma is very common chronic inflammatory disease of the airways in which there is narrowing and swelling of the airways and extra mucus may be produced. As a result of which there is difficulty in breathing, shortness of breath, Coughing, Chest tightness and wheezing. 

According to Ayurveda it is considered under the "Pranavaha Sroto Vikara" and termed as "Swasa". It is a common condition of lung that causes difficulties in breathing. 

Prevalence-

It affects people of all ages, in childhood it predominantly occurs in boys and male to female ratio is 2:1.
In Puberty- Male: female ratio is 1:1
After puberty- Prevalence is greater in females than in males. 
Risk factors of Asthma
Swasa or Asthma may result from complex connections between an individual's inherited and interactions with the environment. 
The following factors may aggravate Asthma-
Pollution

Allergic conditions in family

Hay fever (allergic rhinitis)

Viral respiratory illness during childhood

More exposure to cigarette smoke

Obesity

Exposure to air pollution or burning biomass

Cold or Flu.

Heavy Exercise
Classification of Asthma
Typically, Asthma can be classified in to the following types-
Allergic Asthma-

It is caused due to exposure to an allergen, such as dust mites, animal fur or pollen.

Non-allergic Asthma-

It occurs due to many factors like stress, excessive exercise, some sort of illness, extreme weather changes, irritants in the air and certain medications.

Adult-onset Asthma-

Sometimes, signs of asthma cannot be seen until they are adults. This is known as Adult-onset Asthma.

Exercise induced bronchoconstriction (EIB)

– It is the narrowing of the airways in the lungs triggered be strenuous exercising, healthy people can develop asthma symptoms.

Occupational Asthma-

It is caused by inhaling fumes, gases, dust or other potentially damaging substances while on the job.

Childhood Asthma-

Most of the children at the age of five develops asthma. Signs and symptoms include frequent coughing that worsens when the child has viral infection. It occurs during sleep hours or it may be triggered by exercise or cold air.
SIGNS AND SYMPTOMS
The signs and symptoms of Asthma or Swasa are-
Coughing during sleep hours or night

Shortness of breath

Dyspnea or Difficulty in breathing

Chest tightness

Chest pain

Wheezing sound(whistling or squeaky sound) present while exhaling

Coughing of phelgm than usual
Ayurveda view on Asthma and Treatment
It is termed as "Swasa roga" in the Ayurveda texts and comes under Pranavaha strotas or the channel of the vital breath.

According to Ayurveda, Asthma is caused due to imbalanced Kapha, Pitta Dosha causes with symptoms like wheezing, coughing, fever and irritability. 

Asthma caused by Vata Dosha can be acknowledged by wheezing, dry mouth, thirst, dry cough, dry skin, anxiety and constipation.
SINGLE DRUGS USEFUL IN ASTHMA-
Kantkari (Solanum xanthocarpum)

Vasa (adhatoda vasica)

Shunthi (Zingiber officinalis)

Bharangi (Cleodendrum serratum)

Pushkarmoola (Inula racemosa)

Karkata shringi (Pistacia intergerrima)

Haridra (Curcuma longa)
TREATMENT
A lot of asthma patients are dependent on inhalers currently, but people are unaware of the Ayurveda treatments that can help to keep the asthma symptoms under control so it does not have a big effect on your life.
CAC SPECIAL ASTHMA CARE KIT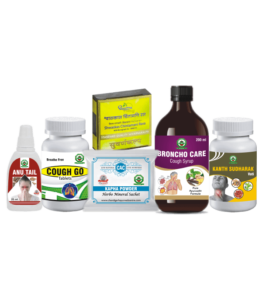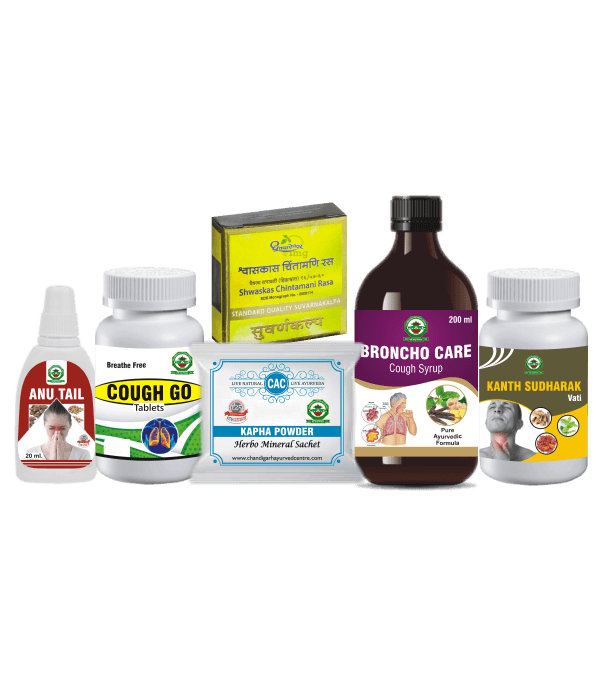 ASTHMA CARE KIT
It consist of the following medications-
Anu tail

Cough go tablet

Swasa chintamani rasa

Kapha Powder

Broncho care syrup

Kanth Sudharak vati
PANCHAKARMA FOR ASTHMA PATIENTS-
The panchakarma therapy is also helpful in removing excessive pitta and kapha Doshas in the Asthma Patients and should be done under the advice of your Physician.
Vamana- 
It is a procedure which is used for the elimination of excess kapha from the upper channels of the body.
Herbs used – liquorice, sweet flag and Madanphala or emetic nut.
These herbs induce therapeutic vomiting that removes the imbalanced Dosha over upper gastro-intestinal tract.
Virechana-
It is the procedure which is used for the elimination of excess of pitta from the lower pathway of the body.
Patient is made to consume herbal cleansing preparations that bring toxin elimination by the anal route.
It cleanses blood toxins, the sweat glands, kidneys, stomach, small intestines, colon, liver spleen and rakta vaha srotas. 
Rasayana Therapy-
After the Panchakarma therapy, patients are provided with oral medications along with diet regulation.
Rasayana therapy builds up the immunity, avoids recurrence, re-establishes the normal functioning of the body and helps to fight disease for long time.
Some Ayurveda formulations that are helpful in Asthma are Agastya Rasayana, Sitopaladi churna and Chyawanprash.
For detailed description Visit-
https://www.chandigarhayurvedcentre.com/product/asthma-go-kit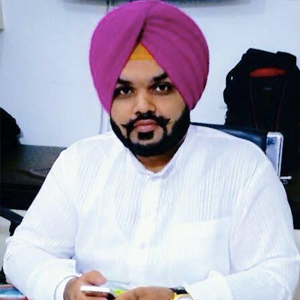 Vaidya Karanvir Singh is the younger Vaidya in Chandigarh Ayurved & Panchakarma Centre. He is the fourth generation in his family who is practicing as a general consultant in Ayurved & Panchakarma treatment at Chandigarh. In his practice, he had treated more than 1000 plus patients worldwide.
Article by Dr. Karanvir Singh (M.D in AYURVEDA, PANCHAKARMA FAGE) and reviewed by Vaidya Jagjit Singh (B.A.M.S)