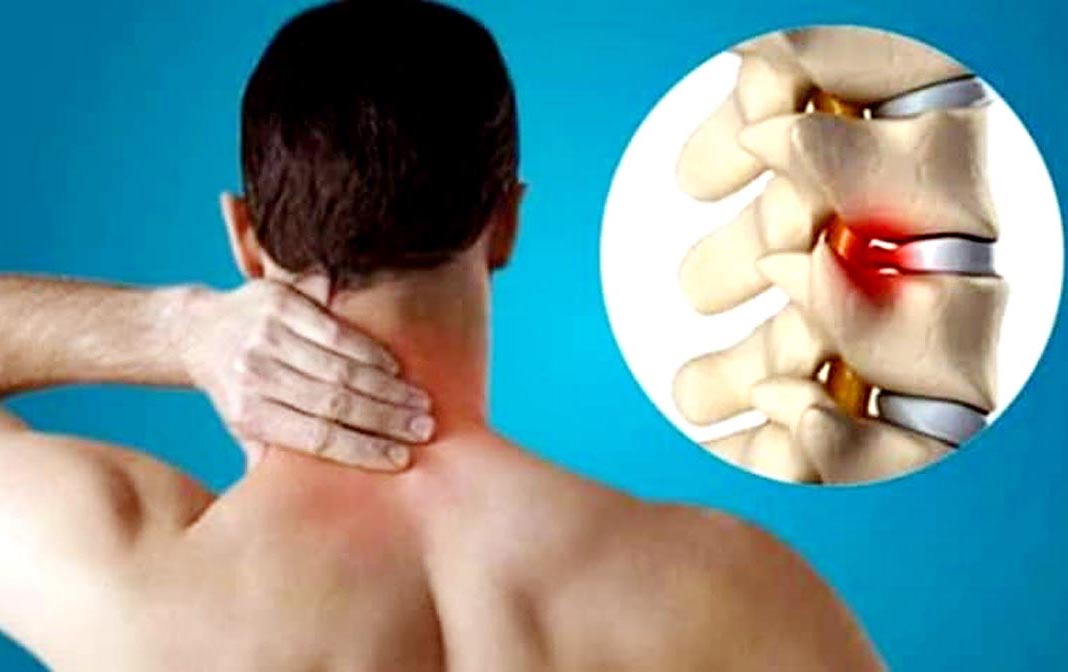 Cervical  spondylosis  is very common, age-related wear and tear that affects the joints and discs in your cervical spine  (seven small vertebrae that form the neck) . In cervical spondylosis , disks dehydrate and shrink, signs of osteoarthritis develop, including bony projections along the edges of bones (bone spurs).
Nowadays cervical spondylosis has become  very common condition which worsens with age. Cervical spondylosis arises from degenerative changes that occur in the spine with age. 
Causes
With increasing of age, the bones and cartilage that constitute backbone and neck gradually develop wear and tear. These changes can include:
Dehydrated disks.

  By the age of 40, most people's spinal disks lost its spongy nature , begin drying out and shrinking, which results in bone-to-bone contact between the vertebrae and cause pain.

Herniated disks.

 Sometimes IV discs may slip from vertebral space which compress the spinal cord and nerve roots leads to pain.

Bone spurs.

  Degeneration of vertebrae often results in abnormal growth of bones known as spur. These bone spurs  come in contact with nerve root or spine and cause pain.
Symptoms
Symptoms of cervical spondolysis mostly include pain and stiffness in the neck. This pain can range from mild to severe. Sometimes pain is  worsened during activities like  looking up or looking down for a long time, or by activities in which the neck is held in the same position for a prolonged period of time.
Other symptoms may include:
Headache

Grinding or popping noise or sensation when you turn your neck

 Cervical spondylosis results in a narrowing of the space needed for the spinal cord or nerve roots. This  causes symptoms like numbness , tingling sensation and weakness in the arms, hands, and fingers

Muscle spasms in the neck and shoulders
Risk factors
Risk factors for cervical spondylosis include:
Age.

 Cervical spondylosis is a normal part of aging.

Occupation.

 prolonged sitting jobs that put extra stress over neck region.

Neck injuries.

  Neck injuries increase the risk of cervical spondylosis.

Genetic factors
Complications
If your spinal cord or nerve roots become severely compressed because of cervical spondylosis then this can lead to  the permanent damage to the cervical spine.
DIAGNOSIS
 Cervical spondylosis is diagnosed by history of patient followed by physical examination of your neck, shoulders, arms . Diagnostic tests  confirm the diagnosis of cervical spondylosis. These tests  include: X-ray , MRI , CT- scan. Blood investigation also done to exclude any other cause like Rheumatoid arthrhitis.
Treatment
Treatments for cervical spondylosis mainly focus on providing pain relief, lowering the risk of permanent damage to the spine of the patient. 
Physical therapies –  Physical therapy helps in stretching of  neck and shoulder muscles which ultimately releifs pain. It also include neck traction.

Medications –
Muscle relaxants to treat muscle spasm 

Narcotics – for pain relief 

Steroid injections, such as prednisone, to reduce tissue inflammation and  pain.

NSAID's  to releive pain.
AYURVEDIC  ASPECT OF CERVICAL SPONDYLOSIS
In Ayurveda, Cervical spondylosis comes under vata vyadhi  and is referred to by the names manyastambha, Ababaahuka, vishvaachi. Manya stambha is the stiffness in the neck region due to vitiated vata and kapha dosha .Ababaahuka refers to weakness and inability to use the hands . In Vishvaachi  pain travels from the neck down to the hands. The treatment of these conditions is described in the Ayurveda is seen to be very effective.
Ayurvedic Treatment for Cervical Spondylosis –
 ln cervical spondylosis  line of treatment is basically of vata vyadhi which means shodhan and shaman chikitsa used to treat the viatiated vata dosha is done in cervical spondylosis.
PANCHKARMA PROCEDURES USED IN CERVICAL SPONDYLOSIS-
Abhyangam and swedan – These are considered as best procedures to treat the vata dosha. As these lubricates the dehydrated discs and releives the stiffness and pain.
Abhyangam – In this massage of the body is done with medicated oils
Swedan – Steam is given to body with various methods. Mainly used methods  are-
– Patra pinda potli sweda – Swedan is given by potli made up of herbs that have vatnashak effect .
– Shashti shali pind sweda –  Potli made up of shali rice , milk , kwath, is used for swedan . This is widely used to strengthen the muscles.
– Nadi sweda- This is used for steaming of local part used in releiving  stiffness
Nasya – Nasya is one of best choice to treat diseases realtd to the upper part of the body. Nasya simultaneously controls both vatha and kapha.  
Nasya stimulates the brain through an olfactory pathway.
Nasya with a nourishing drug  induce some nourishment to tissues by impregnating Kapha and reduce degeneration thus reduce stiffness.
Greeva basti –  In this pooling of medicated oil over cervical region( neck region ) is done for giving nourishment effect also to reduce dehydration of IV discs.
Lepa– Lepa made up from medicated powder is applied on neck region to relieve stiffness and inflammation.
TREATMENT OF CERVICAL SPONDYLOSIS AT CHANDIGARH AYURVEDA CENTRE-
Chandigarh Ayurved Centre provides the best Ayurvedic treatment with quality of products. And assure you to provide the best Ayurvedic and panchakarma treatment. Treatment of cervical spondylosis at CAC is done with panchakarma therapies which are done by trained and experienced  therapist  using pure ayurvedic formulations.
FORMULATION FOR MANAGEMENT OF CERVICAL SPONDYLOSIS BY CAC
CAC provides an effective combination as Ayurvedic management for Cervical spondolysis. These combination are  prepared from best quality of herbs following the principles of ayurveda.  These are free from  any kind of preservatives , additives  and safe to use .
CERVICAL RELIEF KIT
DESCRIPTION OF MEDICINES –
Rasayan vati                  –    1 tablet twice daily
Nerve up tablet             –     1 tablet twice daily
Pain-o-kill syrup            –    2 tsf before meal daily
Panchsakar churna       –   1 tsf  once a day with luke warm water                                                                                                  
Detox premium powder –  One sachet twice daily
Pain-o-kill-oil                     –  For local application
 The medicines given in this kit  are the combination of herbs that are used to pacify vata dosha and balance tridosha in our body. This has anti- inflammatory , antioxidant and analgesic properties that reduce the pain and stiffness in cervical spondylosis, strengthened the body muscles and  rejuvenates the body tissues.
 For detailed information about medicines visit our website –
 https://www.chandigarhayurvedcentre.com/product/cervical-relief-kit/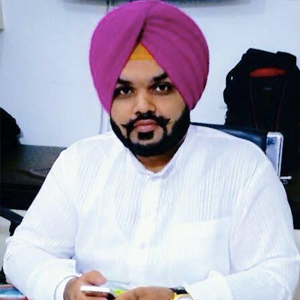 Vaidya Karanvir Singh is the younger Vaidya in Chandigarh Ayurved & Panchakarma Centre. He is the fourth generation in his family who is practicing as a general consultant in Ayurved & Panchakarma treatment at Chandigarh. In his practice, he had treated more than 1000 plus patients worldwide.
Article by Dr. Karanvir Singh (M.D in AYURVEDA, PANCHAKARMA FAGE) and reviewed by Vaidya Jagjit Singh (B.A.M.S)