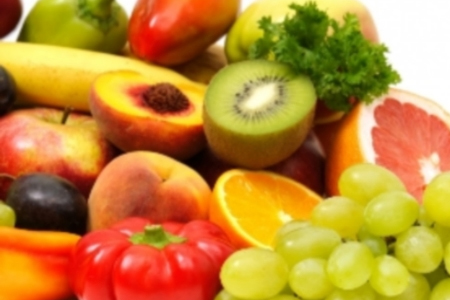 Herbs for Natural Treatment of Peptic Ulcer
bout Peptic ulcer
Ulcer is a severe condition which can result in severe complications. Therefore, it is necessary to follow the preventive measures for reducing the potential risks. With lifestyle is changing a lot today, a majority of people suffer from ulcers affecting their daily lives. A peptic ulcer (stomach ulcer) is a type of ulcer which occurs mainly in the gastrointestinal tract. The disorder can lead to life-threatening symptoms including cancer which require immediate medical attention. It is erosion formed by bacterial infections that can turn into a dangerous disorder. At the same time, the treatments for the disorders may vary depending on the conditions.
Most physicians recommend a treatment after diagnosing the problems with medical devices. Since peptic ulcer is a serious one, it is necessary to start the treatment as soon as possible for minimizing unwanted problems. Acute peptic ulcers and chronic peptic ulcers are the two types that can appear in humans.
Causes of Peptic Ulcer
Heavy consumption of alcohol
Smoking
Powerful medications
Irregular food habits
Junk foods
Excessive use of caffeine products
Indigestion
Eating spicy, oily, fried, and fatty foods
Hyperacidity
Emotional stress
Nervous tension
Overeating
Symptoms of Peptic Ulcer
Weight loss
Pain in abdominal areas
Vomiting blood
Nausea
Burning sensation in chest and abdomen regions
Loss of appetite
Internal bleeding resulting in black stools
Bloating
Fatigue
How can Ayurveda help in Peptic Ulcer Treatment?
Even though there are treatments available for peptic ulcer, some even prefer alternate solutions for getting recovery from the symptoms without any side effects.
Ayurveda is a traditional medical practice followed in India that primarily aims at alleviating the symptoms of peptic ulcer with herbal remedies, diet plan, and other procedures.
It is 100% natural that can help patients to recover from the symptoms with high success rates. According to Ayurveda, peptic ulcer is mainly caused by the aggravation of pitta dosha which is responsible for indigestion problems. Most Ayurveda physicians will work closely with the patients to balance pitta dosha effectively for overcoming peptic ulcer. Another thing is that they show ways for enhancing the immune system thereby helping for eliminating the symptoms. The first step in Ayurveda peptic ulcer treatment is to remove the toxins from the body to improve overall health conditions.
Herbs Used in Peptic Ulcer Treatment
Ayurveda utilizes certain types of herbal plants for peptic ulcer that can contribute more to restore the conditions.
1. Aloe vera (Aloe Barbadensis)
Aloe vera serves as a digestive stimulant which gives ways for reducing the aggravation of pitta dosha to a large extent. Another thing is that it works well on the infected areas to experience great relief from the peptic ulcer disorder.
2. Amalaki (Phyllanthus emblica)
Amalaki is the most used herbal plant in Ayurveda allowing the patients to improve the digestive conditions significantly. It is rich in vitamin C that can help for absorbing all excess acids from stomach.
3. Licorice (Glycyrrhiza glabra)
Licorice is a powerful herb which can soothes the irritation of the inner lining of stomach that caused by stomach acids.
4. Shatavari (Asparagus racemosus)
Shatavari herb provides methods for improving the digestive tract conditions allowing the patients to gain more advantages.
5. Giloy (Tinospora cordifolia)
Giloy is the most important herb used in Ayurveda treatment that can help for increasing immunity levels to maintain health in a good condition.
6. Black nightshade (Solanum nigrum)
Black nightshade is a potential herb meant for treating peptic ulcer symptoms. Furthermore, it paves ways for preventing unwanted issues to witness major changes in life.
7. Haritaki (Terminalia chebula)
Haritaki is a popular herb in Ayurveda treatment due to its various medicinal properties. In addition, it helps to stimulate the digestive system conditions enabling the patients to reduce the symptoms of peptic ulcer.
8. Gotu kola (Centella asiatica)
Gotukola makes feasible ways for regulating the formation of acid in stomach. Another thing is that it paves ways for reducing the peptic ulcer symptoms by addressing essential needs.
Diet & Lifestyle
Those who suffer from peptic ulcer should follow a well-balanced diet plan for ensuring more protection from the symptoms. It is advisable to avoid alcohol and smoking for reducing the problems. One should take foods that are rich in vitamin K which can lower bleeding and other symptoms.
Not Satisfied?
Click here to consult Vaidya Jagjit Singh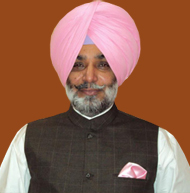 Vaidya Jagjit Singh is a 3rd generation Ayurved physician from his family and is the remarkable person responsible for setting up of the Chandigarh Ayurved and Panchkarma Centre in sector 32 and 22, Chandigarh and Zirakpur and he is also the first founder member of Guru Ravidas Ayurved University. He has done his B.A.M.S. from Shri Dhanwantri Ayurvedic College, Chandigarh. He is an admirable ayurvedic physician with specialization in Chronic ailments.
Article by Dr. Karanvir Singh (M.D in AYURVEDA, PANCHAKARMA FAGE) and reviewed by Vaidya Jagjit Singh (B.A.M.S)