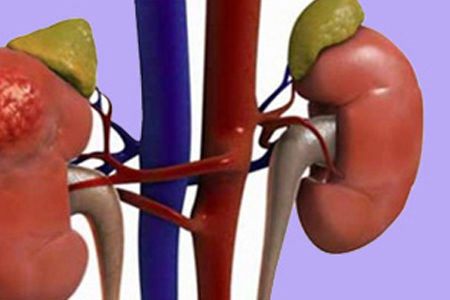 Can Ayurveda Really help to Treat Kidney Failure?
Chronic diabetes and blood pressure problem has become so common these days; no wonder renal failure and kidney diseases are now one of the main reasons behind increasing hospital bills and loss of life.
This is where the real problem lies – people are unaware of the benefits of Ayurveda and how it can help to treat kidney diseases.
In fact, if the patient encounters the problem of from higher creatinine level, the family loses hope and assumes dialysis to be the only short term solution!
The truth is – kidney diseases can be cured and the patient can be saved from kidney failure if the consultation of an expert Ayurvedic Vaidya is taken at the right time.
Simply because Ayurveda has some really effective herbs and treatments that can save the patient's life before options like dialysis or kidney transplant are considered.
Kidney failure is also called renal insufficiency and it is a disorder wherein the kidneys become incapable of functioning. They are unable to remove waste products and toxins from our body.
When the kidneys are not able to eliminate unwanted materials, the balance in fluids and electrolytes is disrupted.
There is no control over the production of red blood cells in the body and the problem occurs instantaneously with symptoms that are generally difficult to identify. All these lead to various stages of chronic renal diseases.
Some Symptoms of Kidney Related Diseases
Change in taste such as metallic or ammonia smell in their breath
Avoiding protein-rich foods such as eggs, pulses, kidney beans, oats, meat, dairy products
Experiencing a shivering sensation
Increased or decreased urination
Passing out blood in the urine
Foams or bubbles in urine due to protein in it
The feeling of nausea or vomiting
Experiencing mental confusion
Difficulty in concentrating
Loss of appetite
Pain in body
Itching
Shortened breath
Swelling in the face, arms, and legs
Causes of Kidney Failure
Reduced blood flow to kidneys – This reason hints at diabetes which results in reduced blood flow to kidneys, thereby causing kidney diseases.
Acute dehydration – It is very important to drink plenty of water. People who drink less water, most of the time, suffer from kidney stones and similar problems.
Heart diseases
Chronic burns
Liver malfunction – The functioning of the Liver & Kidney is related. Liver disorder or Pitta dosha isn't good for the kidney as well.
Prolonged use of medicine for blood pressure
Prolonged use of antibiotics and painkillers
Blood loss
Infection
Physical damage to kidneys
Blockage in the urine drainage tube
Best Herbs for Ayurvedic Treatment of Kidney Failure
Ayurveda has a lot of herbs that are useful for patients of kidney failure.
1. Punarnava (Boerhavia diffusa)
It has great anti-inflammatory properties and is considered ideal for treating kidney failure. It also cures swelling in the feet and around your joints and further reduces the accumulation of fluid in various parts of the body and while improving your appetite.
2. Kaasni (Cichorium intybus)
Kaasni is considered the best remedy for all types of kidney disorders and is highly recommended for healing respiratory problems as well.
It also treats chronic constipation and increases haemoglobin in our bloodstream. A rich source of Vitamin A, it improves eyesight and helps manage chronic kidney failure complications.
3. Varun (Crataeva nurvala)
This herb is claimed to be the cure for kidney failure as it addresses the root of the condition. It strengthens the urinary tract and enhances prostate function.
This herb is also very effective in treating chronic migraines, kidney stones, intestinal bleeding and worms, renal calculi and more.
Ayurveda has many herbal treatments in its kitty for kidney failure and all of them have proven effective in most of the cases. If the patient's condition has worsened beyond repair, then allopathic science has dialysis and/or kidney transplant as options.
We need to understand that healthy kidneys are important for a healthy life; a simple change like increasing the consumption of water everyday can restore the health of kidneys.
Similarly, it is important to note that if you have are experiencing some problem related to kidneys, avoid self-medication. It is always better to consult an experienced Ayurveda practitioner who will help you heal from within.
Moreover, Ayurveda promote a holistic approach to healing which means that one should make changes in lifestyle as well as eating habits to restore the healthy functioning of kidneys.
Eating more fruits and salads will help. Doing yoga and pranayam every day will keep the creatinine levels low.
To know more about Ayurvedic treatments for kidney diseases and renal failure, book your appointment at Chandigarh Ayurved & Panchakarma Centre which is the most reputed Ayurvedic health destination in North India.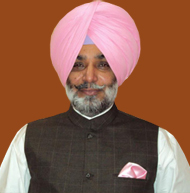 Vaidya Jagjit Singh is a 3rd generation Ayurved physician from his family and is the remarkable person responsible for setting up of the Chandigarh Ayurved and Panchkarma Centre in sector 32 and 22, Chandigarh and Zirakpur and he is also the first founder member of Guru Ravidas Ayurved University. He has done his B.A.M.S. from Shri Dhanwantri Ayurvedic College, Chandigarh. He is an admirable ayurvedic physician with specialization in Chronic ailments.
Article by Dr. Karanvir Singh (M.D in AYURVEDA, PANCHAKARMA FAGE) and reviewed by Vaidya Jagjit Singh (B.A.M.S)