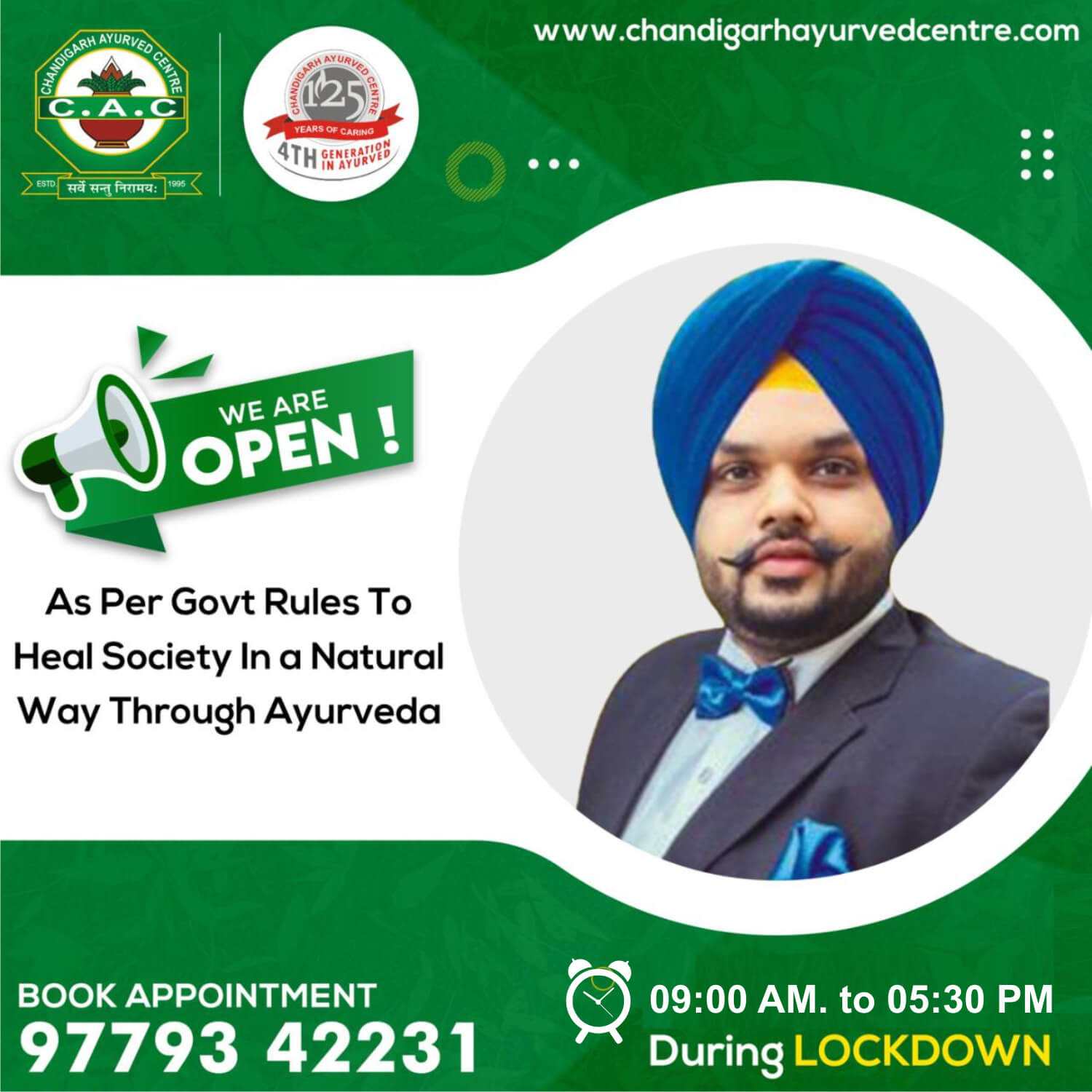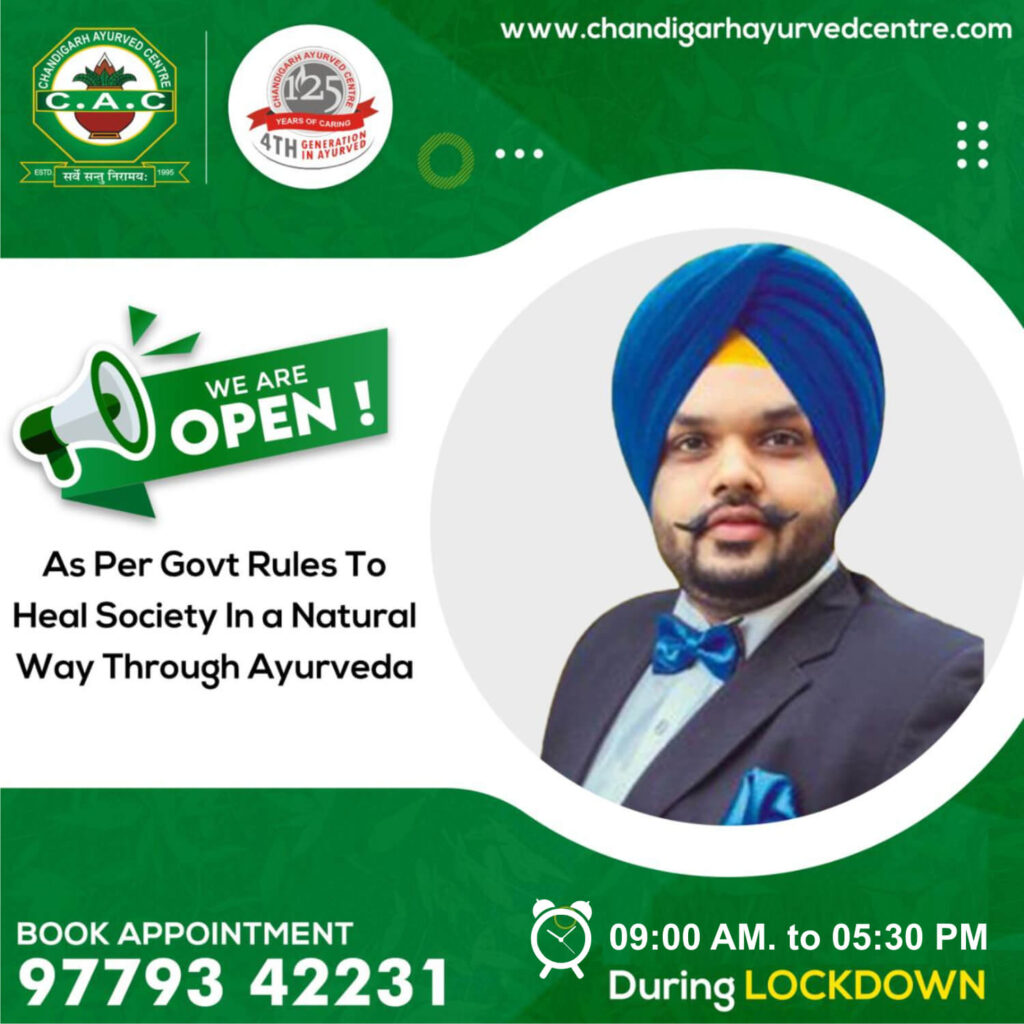 Weekend Lockdown Booking Number
Due to Covid-19 Increases cases in Chandigarh the Weekend Lockdown Situation Happens.
As per the Government Rules to Heal Society In a Natural way Through Ayurveda. We provides ayurvedic healthcare services. So During Lockdown Period Timings will be 9:00 AM – 5:30 PM
Book Your Appointment
on

97793 42231

Number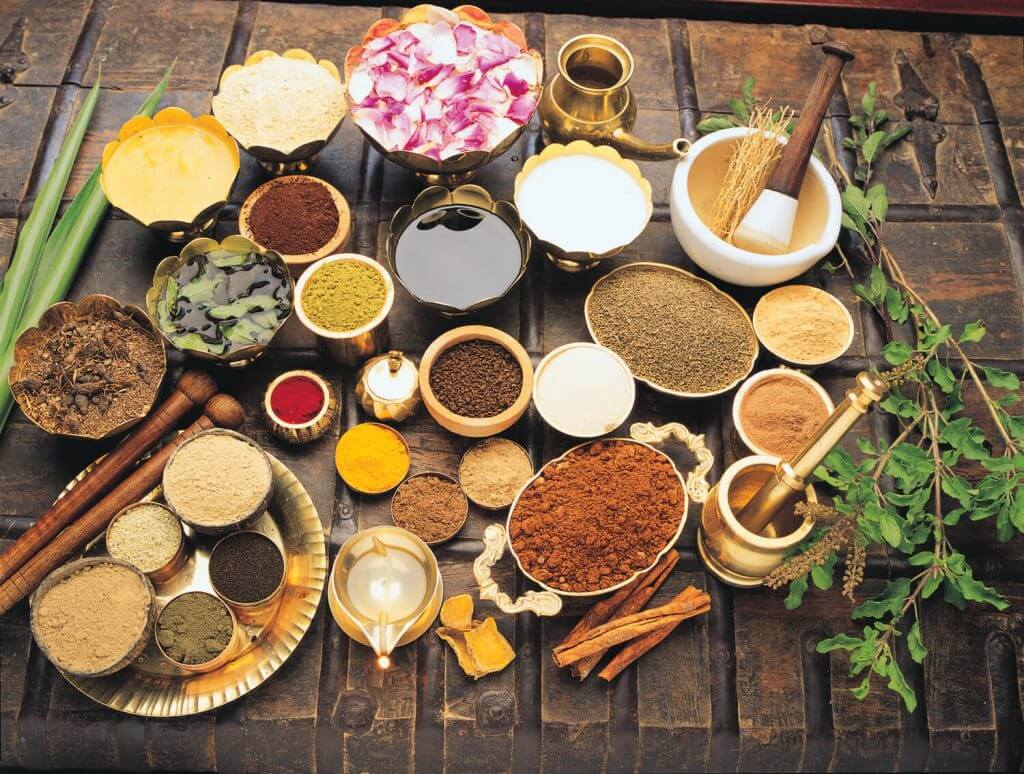 Ayurvedic Panchakarma Treatment Service - Chandigarh Ayurved Centre
Chandigarh Ayurved Centre has been a pioneer in the field of Ayurveda. It was established by Vaidya Jagjit Singh 35 years ago. With "Live Natural, Live Ayurveda, as their motto, Chandigarh Ayurved Centre has always taken Supreme care of their patients. Chandigarh Ayurved Centre has Best Ayurvedic Doctors as we deal with both acute as well as chronic diseases and Cure them Successfully. Chandigarh Ayurved Centre prepare their own ayurvedic medicinal preparations created with the help of the experience and knowledge that they had got from their ancestors since 131 years. We Provides the Best Panchakarma Services in Tricity.
All our medicines are made with 100% natural and standardized extracts of the herbs. We have a wide range of ayurvedic medicines that help the patients to heal naturally.
[wpb-product-slider posts="12″]
Our Videos And Patients Testimonials
Watch our videos to get a deeper understanding of how Ayurveda works to help
you lead a healthier, happier and balanced life.
Live Natural
Live Ayurveda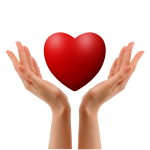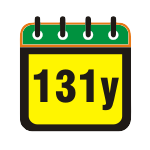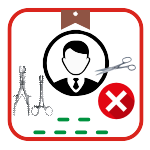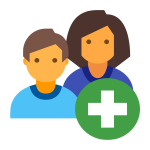 Specialised holistic ayurvedic wellness centre
Team of highly-qualified and experienced professionals
Excellent hospitality and patient care
High quality ayurvedic and organic wellness products
Knowledge Base - Ayurvedic Facts And Herbal Remedies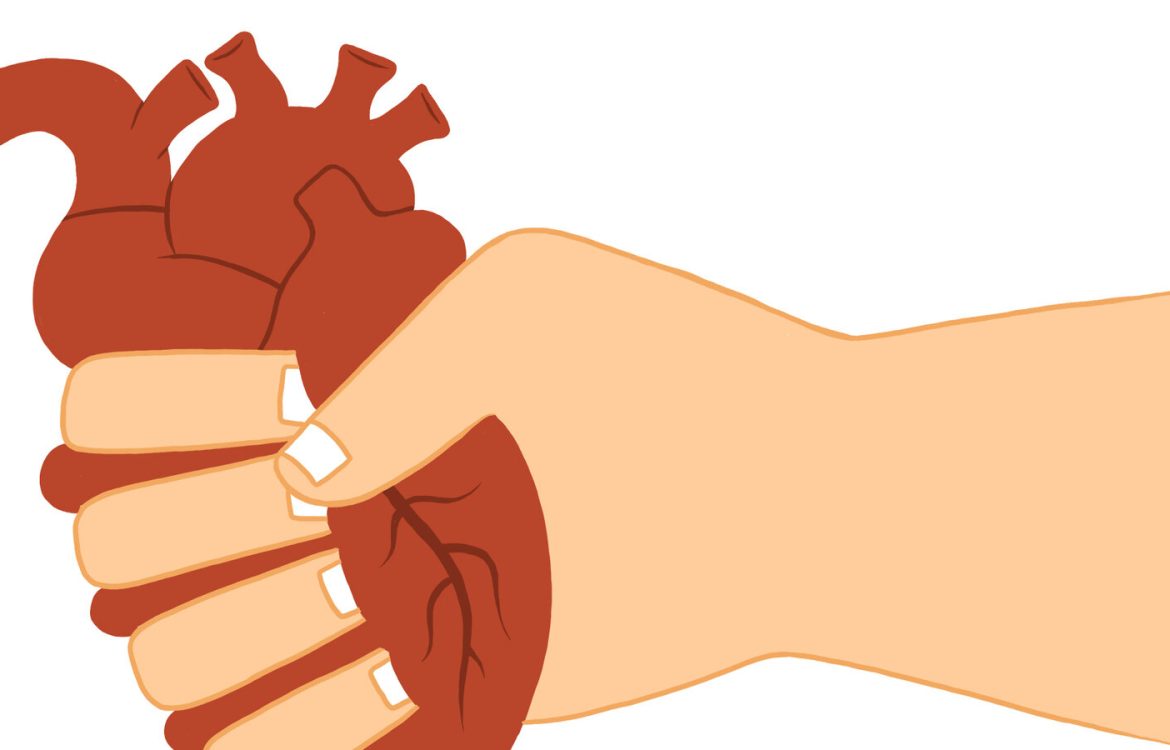 April 21, 2023
0 Comment(s)
Atrial fibrillation is a type of irregular cardiac rhythm that …
Read more