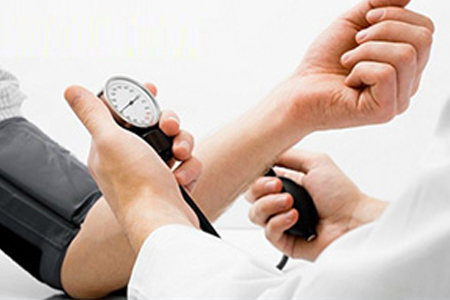 Herbs for Natural Treatment of Low Blood Pressure (Hypotension)
INTRODUCTION
Everyone knows that high blood pressure will result in heart diseases and other problems which lead to potential risks. On the other hand, there are many people who don't know about the dangers of low blood pressure that ultimately results in severe consequences. It is necessary to maintain the blood pressure in a proper level for reducing the risks in life to a greater extent. The low blood pressure otherwise, known as hypotension will result in life-threatening symptoms causing major concerns. Therefore, it is necessary to solve the condition in the initial stage itself for living a trouble-free life.
Low pressure involves different types and the patients provide treatments based on the symptoms and other factors. Moreover, it weakens the immune system which requires immediate medical attention for minimizing the complications. Patients who suffer from the symptoms should focus more on healthy diet plans for improving the conditions effectively.
CAUSES OF LOW BLOOD PRESSURE
The following causes are responsible for low blood pressure which may affect the quality of life:-
Pregnancy
Powerful medications
Dehydration
Heart disorders
Liver problems
Inflammation
Deficiency of nutrients
SYMPTOMS OF LOW BLOOD PRESSURE
Blurred vision
Nausea
Dizziness
Fainting
Lack of concentration
HOW CAN AYURVEDA HELP IN LOW BLOOD PRESSURE TREATMENT?
Ayurveda is a holistic Indian medical system that aims at providing solutions for health disorders with herbal remedies, diet plans, yoga, and lifestyle changes. It believes that imbalance of Pitta, Vata, and Kapha doshas are responsible for the low pressure problems. The treatments may vary from one person to another person depending on the conditions.
Moreover, they aim at promoting the wellness of a patient efficiently which can help for recovering from the symptoms with high success rates to live a healthy lifestyle. Most Ayurveda physicians will recommend a treatment after evaluating the types, symptoms, and other things. They even show ways for keeping health in a perfect state to stay away from risks.
HERBS USED IN LOW PRESSURE TREATMENT
1. Tulsi (Ocimum tenuiflorum)
Tulsi or holy basil is an effective herbal remedy for low pressure problems allowing the patients to undergo major changes.
2. Ashwagandha (Withania somnifera)
Ashwagandha herbal plant plays an important role in low blood pressure treatment which helps to improve the conditions.
3. Shatavari (Asparagus racemosus)
Shatavari herb is a suitable one for low blood pressure symptoms enabling the patients to gain more advantages.
4. Indian Spikenard (Nardostachys jatamansi)
Indian Spikenard is widely recommended for low blood pressure patients that give ways for protecting life from complications.
5. Gotu kola (Centella asiatica)
Gotu kola is another herbal plan used in Ayurveda for low blood pressure treatment because it is rich in medicinal properties.
6. Ginseng (Panax)
Ginseng is an ideal one for those who suffer from the symptoms of low pressure. The herb will do major wonders on the body to experience desired results.
7. Rosemary (Rosmarinus officinalis)
Rosemary is very powerful herb that can help for changing the conditions of low pressure problems. The leaves are widely used in Ayurveda for reducing the symptom.
8. Licorice (Glycyrrhiza glabra)
Licorice root makes feasible ways for normalizing low blood pressure levels due to low cortisol levels.
9. Gentian (Gentiana)
Gentian herbal plant provides methods for enhancing the low blood pressure conditions efficiently for accomplishing goals in life.
All the herbal remedies are 100% natural allowing the patients to avoid side effects.
DIET & LIFESTYLE
People who have low blood pressure should follow a well balanced diet plan for maintaining health in a good state for a longtime.
It is a wise one to include dry fruits, cheese, and vegetable soups daily for enhancing the health conditions.
One should take fruits such as mangoes, apples, and bananas for promoting health.
Excess intake of caffeine, artificial sweeteners, and artificial sugar may increase the low pressure which makes life a risky one. Therefore, it is necessary to avoid them for minimizing risks.
A patient should avoid vigorous exercises which may trigger the symptoms.
Practicing yoga regularly will result in more benefits and one can perform the same with an instructor for handling unwanted issues.
On the other hand, it is an important one to consult with a physician for knowing more about the diet plans, treatments, and other things in detail for living a better life.
Not Satisfied?
Click here to consult Vaidya Jagjit Singh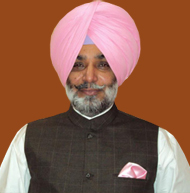 Vaidya Jagjit Singh is a 3rd generation Ayurved physician from his family and is the remarkable person responsible for setting up of the Chandigarh Ayurved and Panchkarma Centre in sector 32 and 22, Chandigarh and Zirakpur and he is also the first founder member of Guru Ravidas Ayurved University. He has done his B.A.M.S. from Shri Dhanwantri Ayurvedic College, Chandigarh. He is an admirable ayurvedic physician with specialization in Chronic ailments.
Article by Dr. Karanvir Singh (M.D in AYURVEDA, PANCHAKARMA FAGE) and reviewed by Vaidya Jagjit Singh (B.A.M.S)