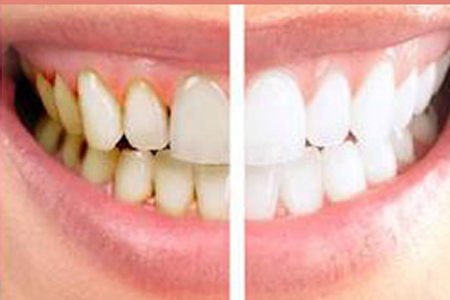 Herbs for Natural Treatment of Pyorrhea
About Pyorrhea
Dental disorders involve different types that can result in major health complications. Everyone should keep their oral health in a better state for overcoming risks. It is advisable not to neglect a tooth disorder and one should visit a nearby clinic immediately for reducing unwanted issues. Pyorrhea is a condition which mainly occurs in children and adults causing several discomforts. It is primarily formed by the poor oral hygienic conditions. The treatments may vary from one person to another person depending on the conditions. Most dentists provide methods for recovering from the problems with the latest medical approaches for gaining more benefits.
Pyorrhea is an infection disease influenced by the bacteria which lead to pains and other problems. On the other hand, alternative medicines are available for those who want to get relief from the symptoms with better results.
Causes of Pyorrhea
The following are some factors responsible for the pyorrhea problems:-
Alcohol consumption
Smoking
Poor oral hygiene
Indigestion
Hyperacidity
Powerful medications
Improper brushing and cleaning of oral cavity
Foods that are low in antioxidants
Symptoms of Pyorrhea
Pyorrhea will result in the following symptoms:-
Swelling of gums
Pain in the teeth while taking cold or hot food
Loosening of teeth
Discharge of pus and blood from mouth
Bad breath
Periodontal abscess
How can Ayurveda help in Pyorrhea Treatment?
Ayurveda is an ancient holistic treatment followed in India for many years which aims at solving the problems of a patient with herbal remedies, massaging, diet, and lifestyle advice. It believes that pyorrhea forms as a result of poor digestion. Furthermore, the medical practice aims at improving the functions of a digestive system effectively that can help to manage symptoms.
Another thing is that it provides methods for removing toxins from the body to keep health in a better state for a long time. Besides that, Ayurveda recommends tooth powders for eliminating the formation of pus and bleeding. It utilizes the inherent power of herbal plants that can do major wonders on the body.
It is 100% safe which contributes more to enhance the functions of the body. The herbal plants used in pyorrhea treatment will help to prevent the infections thereby showing ways for leading a healthy lifestyle.
Herbs Used in Pyorrhea Treatment
1. Haritaki (Terminalia chebula)
Haritaki is an important herb that plays a key role in treating pyorrhea disorder with high success rates. It acts well in improving the digestive system thereby showing ways for eliminating oral health disorders. Besides that, it enables the patients to get relief from the symptoms of pyorrhea by addressing essential needs.
2. Arjuna (Terminalia arjuna)
Arjuna is a powerful herbal plant which can help in preventing infections due to its anti-inflammatory properties. It is rich in calcium, magnesium, and other minerals that contribute more to keep oral health in a perfect condition.
3. Dalchini (Cinnamomum verum)
Dalchini herb allows the patients to recover from gum problems efficiently. It is an excellent choice for those who suffer from the symptoms significantly.
4. Amalaki (Phyllanthus emblica)
Amalaki contains various medical properties which give solutions for a variety of disorders. The powder used from the herb enables a person to control the pyorrhea symptoms such as bleeding and pus formation. This herb helps in promoting the immunity system and boosting metabolism that reduces oral disorders.
5. Bibhitaki (Terminalia bellirica)
Bibhitaki is the most used herb in Ayurveda for different purposes. It plays a key role in purifying the blood that lowers the pyorrhea problems.
6. Neem (Azadirachta indica)
Neem herb is used as a dental and gum cleaner that pave ways for preventing the growth of bacteria. It is a perfect one for controlling the toothaches and bleeding gums to gain more advantages.
Diet & Lifestyle Advice
Those who suffer from pyorrhea problems must make sure that their digestive system functions properly to eliminate potential threats. They should focus more on avoiding a sedentary lifestyle and heavy goods which produce toxins in the body.
Eating fruits like banana, orange, and guava will help in maintaining better oral health. It is advisable to avoid smoking and alcohol that might trigger the problems. One should visit a dental clinic on a regular basis for diagnosing the oral problems which lead to many benefits in life.
Not Satisfied?
Click here to consult Vaidya Jagjit Singh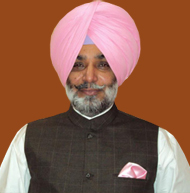 Vaidya Jagjit Singh is a 3rd generation Ayurved physician from his family and is the remarkable person responsible for setting up of the Chandigarh Ayurved and Panchkarma Centre in sector 32 and 22, Chandigarh and Zirakpur and he is also the first founder member of Guru Ravidas Ayurved University. He has done his B.A.M.S. from Shri Dhanwantri Ayurvedic College, Chandigarh. He is an admirable ayurvedic physician with specialization in Chronic ailments.
Article by Dr. Karanvir Singh (M.D in AYURVEDA, PANCHAKARMA FAGE) and reviewed by Vaidya Jagjit Singh (B.A.M.S)