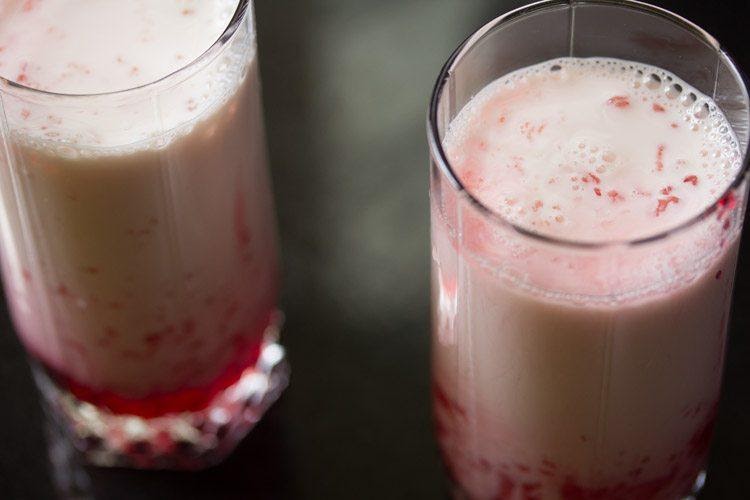 HOW TO MAKE GOND KATIRA SHERBET
If you are suffering from heat stroke, constipation, sexual insufficiency or tumor then gond katira is what you only need. 

For consuming this, there is an option of healthy and delicious drink, called gond katira sherbet.

Gond katira or tragacanth gum is a kind of shrub mostly found in Iraq, Iran, and Western Asia.

The gond katira gum originates naturally from the roots and stems. This gum is then collected and dried.

It is a boost for summer season.

It provides relief to the body from heat.

This healthy mixture of rooh afza and gond katira have more benefits.

This is not just a sherbet or a soothing drink. It is more than that.

It won't be wrong, if it is known as a health drink. 
How to Prepare This Delicious, Mouthwatering and Healthy Drink?
INGREDIENTS-
Basic ingredients in this drink are gond katira and Rooh Afza.
Fluffed gond katira –two tablespoonfuls

Chilled Water/ Milk – two cups 

Rooh Afza- Two to three tablespoons 

Sugar- one tablespoonfuls 

chopped dry fruits 
First, how to prepare fluffy gond katira?
For making fluffy gond katira, cover and allow to soak two pieces of gond katira in water overnight or for 8 to 9 hours.

In the morning you will see the gond katira increases in volume, blooms and become jelly like.

After soaking, if it becomes too tightened up then you can add some more water. 

Strain the extra water from the soaked edible gum in a strainer and keep aside

You can also refrigerate the soaked gond katira and used as required.
YIELDS-
METHOD OF PREPARION-
If there are impurities then rinse with water in strainer to get rid of them.

Rinse and then add 2 teaspoons gond katira in a Large bowl.

Remember that just a few teaspoons of gond katira when soaked in water will give a bowl full of jelly like gond.

Then add 2 cups chilled milk/water. 

If the size of the edible gums is large, then break them in a mortar-pestle to get smaller sizes.

In a serving glass, take 3 to 4 tablespoons of soaked gond.

Add 2 to 3 tablespoon of rooh afza. 

You can also add water instead of milk or half-half of both. You can even use almond milk instead.

Add some ice cubes.

Serve gond katira sherbet immediately. 

If you want more healthy sherbet you can add some chopped dry fruits.

 Almond milk can be used as a dairy free alternative. 
Recipe can be doubled
Instead of rooh afza you can use –
Rose syrup

Khus syrup

Sandalwood syrup

Lemon squash 

Any fruit based syrup or squash.  
THINGS TO REMEMBER
Take this refreshing sherbet once in the early morning to keep you cool and hydrated.

Do not drink excess amount of gond katira sherbet.

As excess amount of this sherbet can cause constipation, heart burn, gas formation, diarrhea and tooth erosion.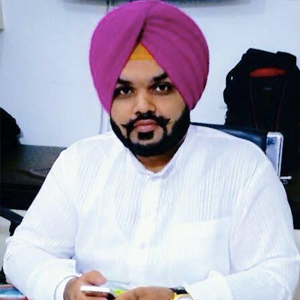 Vaidya Karanvir Singh is the younger Vaidya in Chandigarh Ayurved & Panchakarma Centre. He is the fourth generation in his family who is practicing as a general consultant in Ayurved & Panchakarma treatment at Chandigarh. In his practice, he had treated more than 1000 plus patients worldwide.
Article by Dr. Karanvir Singh (M.D in AYURVEDA, PANCHAKARMA FAGE) and reviewed by Vaidya Jagjit Singh (B.A.M.S)