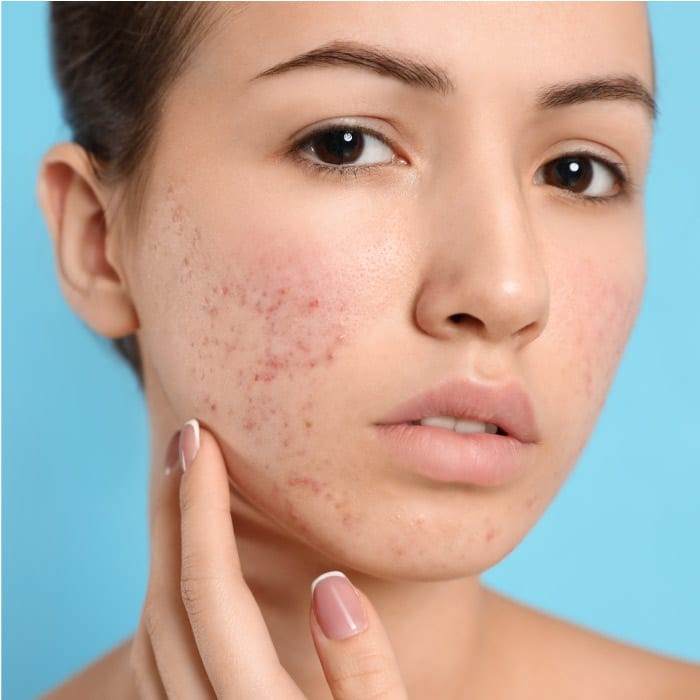 Skin protects our body same as a piece of cloth protects our skin. A small tear in the cloth can make a big difference in its look. Likewise, small blemish or scar can interrupt with your looks.
Formation of Acne scars is mainly due to inflamed blemishes that is caused by skin pores enlarged with excess oil, bacteria and dead skin cells. The pore begin to swell, causes a break in the follicle wall. Superficial lesions are usually minor and heal quickly.
These breakouts are frustrating enough, but the acne scars can leave a bad mark on your skin.
Basically, formation of Scars takes place when a breakout penetrates the skin deeply and damages the tissues beneath it.
Before starting the treatment one should know what type of scar it is.
How Does Scarring Happen?
If someone got injured then scarring is a natural part of the healing process. The appearance of scar and its treatment depends on various factors.
But it totally depend on the depth and size of the wound or cut and the location and also your age, genes, sex, and ethnicity.
TYPES OF SCARS
The different types of scars are listed below-
Acne scars- Severe acne definitely have the scars to prove it. There are different types of acne scars, ranging from deep pits to scars that are angular or wavelike in appearance.
Treatment options depend on the types of acne scars you have.
Keloid scars- It is a result of an overly aggressive healing process. They extend beyond the original injury. Over time, a keloid scar may hamper movement.
Treatment- Removal of the scar through surgery, steroid injections, or silicone sheets used to flatten the scar.
Smaller keloids treatment is done through cryotherapy or freezing therapy using liquid nitrogen. The keloid formation can be prevented with the help of pressure treatment or gel pads with silicone when you are injured. Dark skin people are mostly effected by it.
Hypertrophic scars- These red and raised scars. This is similar to keloids but do not go beyond the boundary of the injury.
Treatments- Injections of steroids to reduce inflammation or silicone sheets, which flatten the scar.
Contracture scars- These type scars tighten skin, which can impair your ability to move. It caused if your skin got burned. Muscle and nerves can also be effected as it usually go deeper.
CAN ACNE SCARS BE TREATED?
Yes, the good news is that acne scars can be treated.
Since new breakouts can lead to new acne scars so you have to first get rid of any Acne once.
Some of the scar treatments below can't be done alongside typical acne medication, and the inflammation that's caused by breakouts can also reduce treatment effectiveness.
After your skin has been cut or damaged then Scars formation take place as part of the healing process. The skin repairs itself by growing new tissue to pull together the wound and fill in any gaps caused by the injury. Scar formation can in all shape and sizes and the scar tissue is made is made up of collagen (a protein).
REMEDIES FOR HEALING SCAR
1.Black Seed Oil-
Scientific name- Nigella sativa
1.This oil possesses antibacterial, anti-viral and anti-inflammatory properties.
2.It helps to reduce the inflammation and it may aid in reduction of scar.
3.According to some studies it might speed and also improves wound healing.
4.It is best remedy for pigmentation and in addition prevent acne altogether.
2.Rosehip Seed Oil
1.It possesses Anti-aging properties.
2.It is safe to easy to apply on the skin directly.
3.It is very useful to treat scars.
4.This oil is an effective remedy in reducing acne scars and discoloration.
3.Honey
1.It is a potential acne remedy and it is well known for its medicinal properties.
2.It helps to heal burns, wounds, and herpes.
3.According to some studies it helps to speed up wound healing.
4.Also, it helps in reducing the potential for scarring.
5.Its antibacterial property helps in wound clearing and wound cleansing.
6.It is also able to fight infections that causes acne.
4.Aloe Vera
1.It is the commonest home remedy against acne and acne scars.
2.It helps to aid the healing process.
3.It helps in reducing the inflammation and size of scar tissue.
4.It can be applied on the skin directly and apply the gel directly to the skin.
5.Lemon Juice
1.The cleansing nature of lemon is very helpful in removal of acne scars.
2.Application of lemon juice to acne scars may help to reduce discoloration and even out your skin tone.
3.It can be applied directly to the scars as it is acidic in nature.
CAC SPECIAL MEDICATION FOR SKIN CARE
Get your Scars and other Skin issues treated right here Right now with Chandigarh Ayurveda Centre
"Let's live Natural with Ayurveda"
Description
1.Detox Premium Powder:
This is a herbo-mineral preparation that contains ingredients like Parwal Pishti, Giloy satv, Shukta Pishti, Kamdudha Ras, Gandhak Rasayan, etc.
Parwal Pishti: This Pishti reduces inflammation, flaking, itching of the skin. The Pishti is composed of natural coral calcium processed with rose water.
Shukta Pishti: It helps to balance the Pitta dosha in the body. All signs and symptoms related to Psoriasis patients are managed with this article.
Giloy Satv: This satv is prepared from the herb Giloy (Tinospora cordifolia). The anti-inflammatory, antioxidant, and analgesic properties of this herb deal with psoriasis easily.
Kamdudha Ras: This herbal-mineral classical preparation balances Pitta dosha in the body.
Gandhak Rasayana: This herbal preparation is used since ancient times for all types of skin disorders.
Tal Sindoor: It contains ingredients like Shuddh parad, Aloe vera, Gandhak, etc that relieve redness in psoriasis patients.
Akik Pishti: This Pishti reduces all types of Pitta related disorder hence it gives good results in psoriasis.
Recommended Dosage: Take 1 sachet twice daily with plain water.
2.Blood Purifier Syrup:
It is ayurvedic syrup that consists of various natural ingredients such as Khadir Chall (Acacia catechu), Manjistha (Rubia cordifolia), Neem (Azadirachta indica), Giloy (Tinospora cordifolia), Harad (Terminalia bellirica), Baheda (Terminalia chebula), Amla (Emblica officinalis), etc. As the syrup purifies the blood by removing excess toxins it is very beneficial in maintaining proper circulation and improves the skin naturally.
Recommended Dosage – Take 2 teaspoonful twice daily.
3.Skin Care Plus tablet:
Skin care tablet is a pure ayurvedic formulation. It help to maintain the texture of your skin depending on the type of skin you have. It contains various herbs like Haridra khand, Panchnimb churna, Khadir chahal, Chirayta, Mulethi, Chopchini, Gandhak, Ajmoda that work very effectively on all skin types. Skin care is a blood purifying tablet. It cools and detoxifies the blood, increase blood circulation of the skin. It minimizes the blemishes, lighten sun tan, delay ageing of skin and heal skin problems.
Recommended Dosage: Take 1 tablet twice daily.
4.Panchatikta Ghrita Guggulu:
Panchatikta Ghrita Guggulu is an ayurvedic preparation mainly used for skin diseases. This tablet contains pure herbal ingredients such as Nimba(Azadirachta indica), Patola(Cucumis acutangulus), Guduchi(Tinospora cordifolia), Vasa(Adhatoda vasica), etc. This tablet promotes detoxification and rejuvenation. Panchatikta Ghrita Guggulu tablet is a natural source of anti – oxidant. It promotes engender vibrant and healthy skin.
Recommended Dosage–Take 1 tablets twice a day with normal water.
5.Strawberry Face Cream:
Strawberry face cream is pure herbal cream which gives you glowing complexion without any side effects. This face cream Delays ageing, eliminates dead skin cells, cleanses the skin, improves complexion, and even tones your skin. The antioxidants present in strawberries delay the signs of aging like wrinkles and sagging skin. The Vitamin C fights free radicals that cause damage to cells and collagen resulting in fine lines. Vitamin C in strawberries is essential for the production of collagen, which improves the skin's elasticity.
Recommended Dosage– Apply to the affected area twice daily.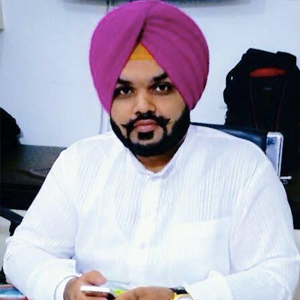 Vaidya Karanvir Singh is the younger Vaidya in Chandigarh Ayurved & Panchakarma Centre. He is the fourth generation in his family who is practicing as a general consultant in Ayurved & Panchakarma treatment at Chandigarh. In his practice, he had treated more than 1000 plus patients worldwide.
Article by Dr. Karanvir Singh (M.D in AYURVEDA, PANCHAKARMA FAGE) and reviewed by Vaidya Jagjit Singh (B.A.M.S)