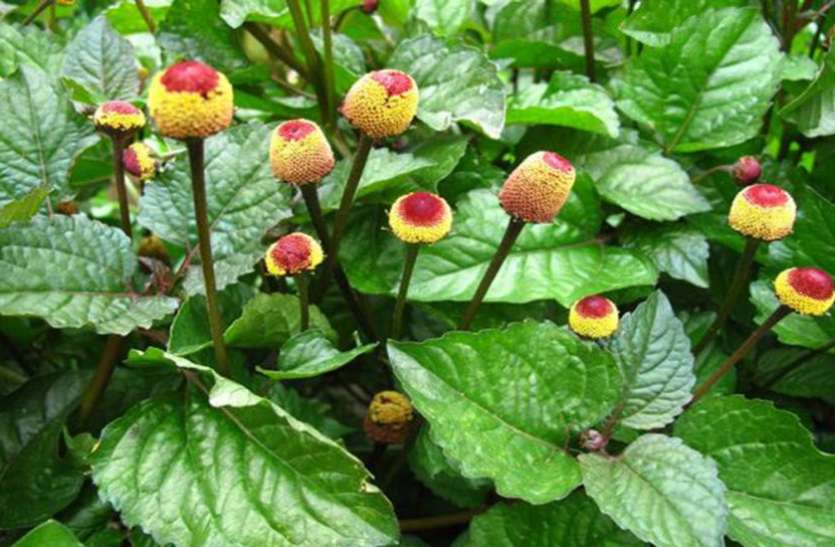 Very few people will know the name of Akarkara. You will be surprised to know that the medicinal and Ayurvedic properties of Akarkara are countless. In Ayurveda, Akarkara powder and powder are used as medicine. It works like magic for diseases such as headaches, toothache, bad smell, toothache, hiccups. 
What is Akarkara Plant
In Ayurveda, Akarkara has been used for almost 400 years. Although it is not mentioned in ancient texts like Charaka, Sushruta etc., it cannot be assumed that this herb did not occur earlier in India.
This drug found in India is usually of three types.
Anacyclus pyrethrum (L.) Lag. (Shape)

Spilanthes acmella var. oleracea C.B. Clarke, Syn-Acmellaoleracea (L.) R.K. Jansen (Indian anarkara)

Spilanthes acmella var. calva (DC.) C.B. Clarke, Syn– Acmellapaniculata (Wall. Ex DC.) R.K. Jansen (Elliptical anarkara)
Anacyclus pyrethrum (L.) Lagasca is mainly used in Ayurvedic medicine, but in addition two other species of Akarkara are obtained.
Those which are used for medicine, because of its proven stimulant properties in Akarkara plant, it has been given prominence in aphrodisiac medicines in Ayurveda. By using it in combination with other drugs with similar properties, it helps to increase semen, and sexual desire. People with phlegm and cold nature have special benefit from the use of Akarkara.
It enhances strength, bitter, pulse enhancer, work stimulant, pain reliever and destroys inflammation. Its root helps in stimulating the heart. These antimicrobial insecticides, dentin, toothache, pharyngeal inflammation, tonsillitis, paralysis, epilepsy, chronic ophthalmic, headache, epilepsy , cholera, rheumatism and typhus fever. 
Indian Akarkara – it is bitter in juice; Hot; Dry, Vata is a bile suppressant, salivator, stimulant, phlegm reducer, digestive, stomach pain and antipyretic. Its flowers are bitter, helpful in reducing body heat and are painful.
Name of Akarkara Tree in Different Languages ​​
Botanical name of Akarkara-  Anacyclus pyrethrum (Syn-Anacyclus officinarum Hayne. Anarkara is of Asteraceae clan. Akarakara is called Pellitory Root in English. But different provinces of India are called by different names, such as-
Sanskrit-Shakarabhaka, Akalak;

Hindi-anarkara;

Urdu-Akarakaraha (Aaqarqarha);

Kannada-Akkalkari (Akkalkari);

Gujrati-Akorkaro (Akorkaro);

Tamil- Akkirakaram (Akkirakaram), Akarkaram (Akarkaram);

Telegu-Akarakaramu (Akarakaramu);

Bengali-Akarkara (Akarkara);

Nepali-Akarakara (Akarakara);

Malayalam- Akkalkara (Akkalkara), Akkikkaruka.

English-Spanish Pellitory,

Arbi-akaraqaha (Aqarqarha), akarqaraha (Aqarqarha), Adul-qaraha (Audul-qarha);

Persian- Behmpabri (Behampabri).
Treats impotence and erectile dysfunction
Akarkara is a good remedy for treating impotence and erectile dysfunction and it does not increase blood pressure either. 
Helps with toothache
Akarkara root powder is very useful as a light massage with camphor helps in toothache. To reduce toothache, one can use it with black pepper, Ajwain Khorasani and Vidanga.
Common cold treats
Akarkara root powder along with black pepper and long black pepper helps in curing the common cold. It has antiviral properties which reduces all the symptoms of flu and reduces nasal congestion.
Epilepsy and seizures
Another benefit of the root of Akarkara is that it is used as an adjuvant to cure epilepsy and seizures. Studies have shown that its basic extract works protective so it helps prevent Caesars.
Treats loss of libido
It stimulates the desire and increases blood flow to the genitals. Akarkara has aphrodisiacs, libido stimulants and spermatogenic actions. It affects the secretion of androgens and increases their formation. Akarkara increases fertility, increases the number of sperm and improves the libido of men.
Fixes mouth problems
Chewing a flower of Akarkara provides relief from toothache. It is an analgesic that is helpful in treating toothache.
Improve sexual health
Akarkara increases blood flow to the genitals, enhances sexual desire, delays ejaculation and corrects the loss of libido in men. It also accelerates the retention of semen.
Treats speaking apraxia in children
Aqueraca can be mixed with honey and Acorus calamus and massage this mixture on the tongue for treatment in children.
For fever
Akarkara powder may also be beneficial in fever . One research has said that acaracra can be used for years in typhus fever. Actually, it has anti-viral and anti-bacterial effects, due to which it can serve as a way to reduce fever. For this reason, it is advisable to take arachnur in mild fever.
To increase memory
Akarkara has memory enhancing activity. For this reason, it can be used to increase memory. Indeed, ethanolic extracts of aquera can improve memory by increasing the level of cholinesterase in the brain. Cholinesterase is a type of enzyme found in the central nervous system, nervous tissue, muscles, and red cells.
Hiccups
Akarkara powder can also be used to reduce hiccups . A mixture of half a teaspoon of Akarkara powder and honey can be beneficial in case of hiccups. In scientific research, it is not clear what properties of Akarkara are helpful in preventing hiccups.
For teeth
This Ayurvedic herb Akarkara can also be used to keep teeth out of problems. Akarkara has (salivary) effect, which can relieve toothache . It can also help in relieving dental caries, tooth loosening and pyorrhea . For this reason, Akarkara powder can also be used in herbal toothpaste .
To overcome mild vertigo and lethargy
If you are disturbed by mild dizziness and lethargy, then Akarkara can be consumed. It is popularly believed that to get rid of lethargy and to get rid of mild dizziness, one can eat a little bit of honey powder in honey. 
Menstrual problem
Akarkara can reduce the problem of irregular and delayed menstruation. Also, it is considered helpful to cure stagnant menstruation. Actually, Akarkara acts like an emmenagogue, which can act to increase the menstrual flow .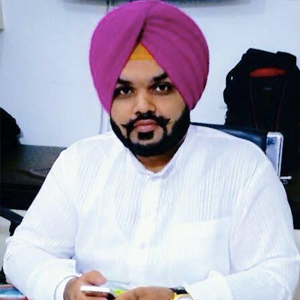 Vaidya Karanvir Singh is the younger Vaidya in Chandigarh Ayurved & Panchakarma Centre. He is the fourth generation in his family who is practicing as a general consultant in Ayurved & Panchakarma treatment at Chandigarh. In his practice, he had treated more than 1000 plus patients worldwide.
Article by Dr. Karanvir Singh (M.D in AYURVEDA, PANCHAKARMA FAGE) and reviewed by Vaidya Jagjit Singh (B.A.M.S)