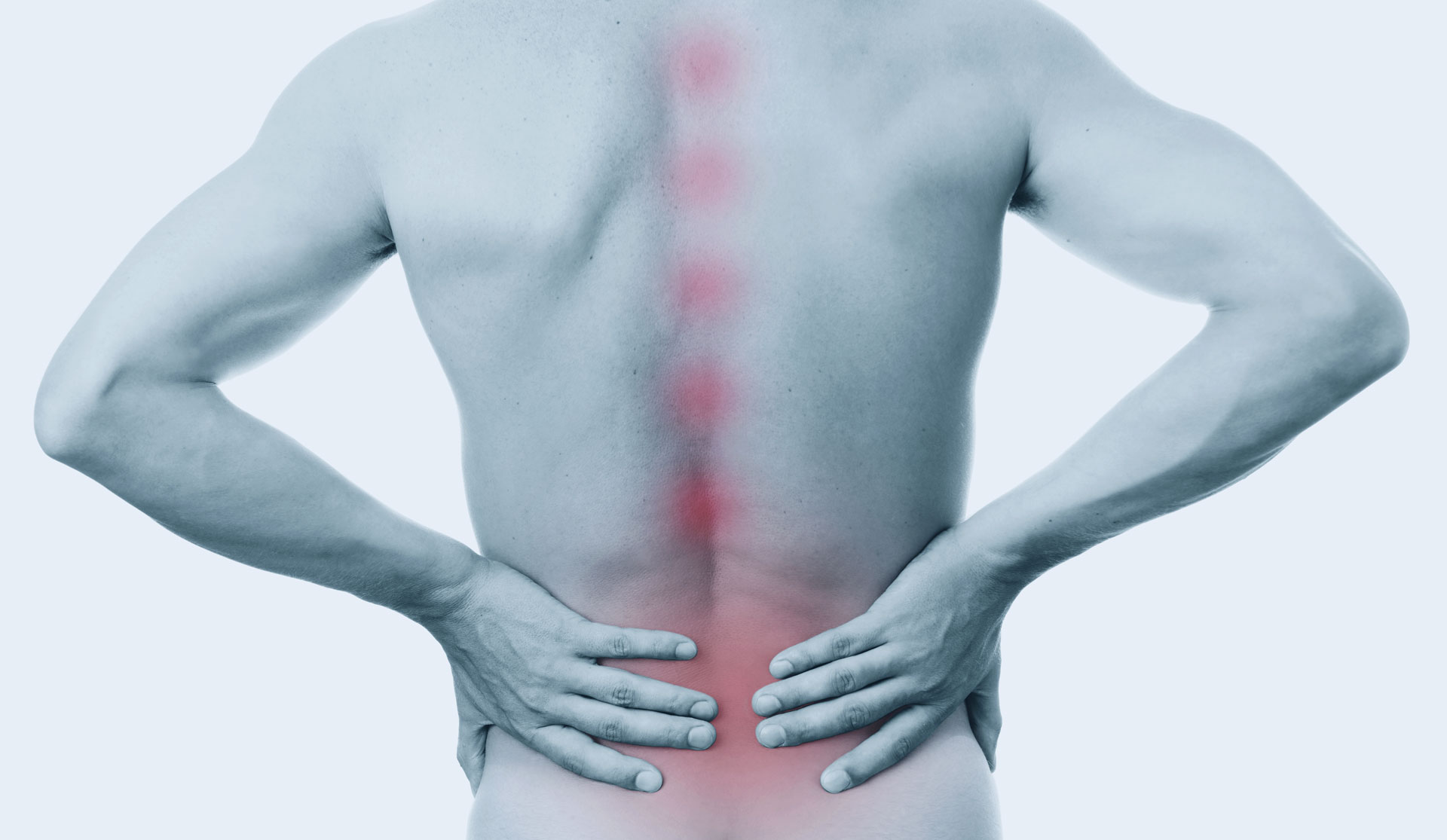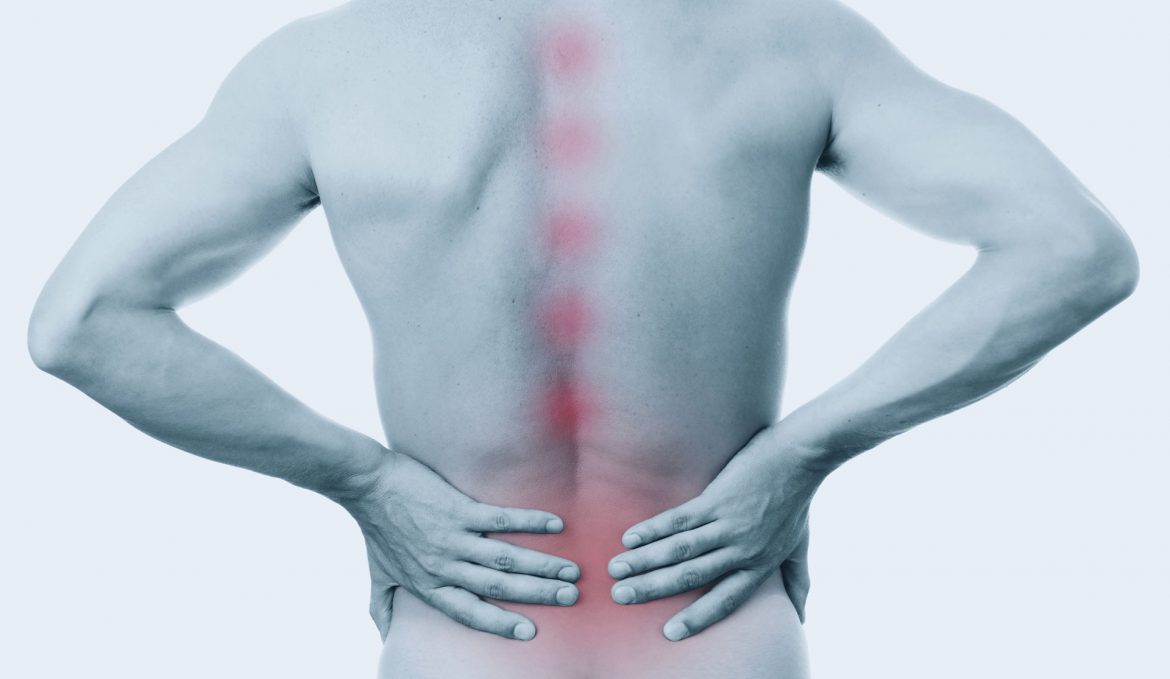 There are some diseases in our modern lifestyle that do not leave us for long. One of which is the disease of spondylosis. We also know as spondylitis. Spondylosis is made up of two Greek words 'spondyl' and 'eytis'. Spondyl means vertebra and 'itis' means inflammation. It means that the complaint of inflammation in the vertebra is called spondylitis. In this, the sufferer has a lot of pain in moving the neck right-left and up-down. The problem of spondylosis usually affects the spine. Spondylosis is caused by abnormal growth of the spine bones and a lack of calcium in the cushion between the vertebrates and sliding away from their place.
Its victims are usually men and women who have crossed 40 years of age. Due to today's lifestyle changes, people are suffering from problems like spondylitis at a young age. Experts believe that the most prominent cause of this problem is incorrect posture, which puts pressure on the muscles. Apart from this, calcium deficiency is another important reason in the body. When compared to data from a decade ago, the number of patients of this disease has increased three times. Those youth are found more disturbed, who work in IT industry or BPO or people who spend more time in front of computer. It is estimated that every seventh person in our country is disturbed by neck and back pain or joint pain.
Types of Spondylitis
Depending on how different parts of the body are affected, spondylosis is of three types.
Cervical spondylitis
Neck pain, which affects the cervical is called cervical spondylosis. This pain reaches the lower part of the neck, both shoulders, the collar bone and the joint of the shoulders. This makes it difficult to rotate the neck and it is also difficult to move the arms due to weak muscles.
Lumbar spondylitis
There is pain in the lower back of the spine.
Ankylosing spondylitis
This disease particularly affects the joints. Apart from the spine, the joints of the shoulders and hips are affected by this. Spine, knee, ankles, hips, shoulders, neck and jaw become stiff when ankylosing spondylitis occurs.
Symptoms of spondylitis
There is pain in the neck or back and they become stiff.

If your spinal cord is suppressed then control of the bladder or bowl may be lost.

The pain of this disease can be from the fingers of the hand to the head. The fingers begin to numb.

There is weakness and stiffness in the shoulders, lower back and upper legs.

Sometimes there is a pain in the chest and swelling in the muscles.

The pain of spondylitis can reach from the neck to the shoulders and from there to the hands, lower head and upper back.

Sneezing, coughing and other neck movements can make these symptoms more severe.

Physical balance can go awry and pain becomes severe with the passage of time.

In the case of spondylosis, it is not limited to the joints. Symptoms such as fever, fatigue, vomiting, dizziness, and loss of appetite may also appear when the problem becomes severe.
Main Causes of Spondylitis
Weakness of bones due to lack of nutrients, calcium and vitamin D in food is the biggest reason for spondylitis.

The wrong way to sit or stand can lead you to the problem of spondylitis.

Growing old age is one of the main reasons for having spondylitis.

Spondylitis can also be caused by eating spicy, cold or stale things.

A lazy lifestyle can give you the problem of spondylitis later.

Prolonged driving can also prove dangerous.

Irregular periods in women can also be a major reason for having spondylitis.

Decay of bones with aging is also a reason, often even after fracture, bones begin to have decay.
Home Remedies for Spondylitis
Rock salt
Due to the high amount of magnesium in rock salt, it controls the pH level of the body and reduces stiffness and stiffness of the neck.
Rock salt bath
Make a paste by mixing two teaspoons of rock salt in half a glass of water and apply it to the affected area of ​​the neck, or take a bath daily by adding two cups of rock salt in lukewarm water, both of these methods will greatly benefit.
Garlic
In the morning, eat raw garlic regularly on an empty stomach with water or cook garlic in oil and massage it in the neck, this will give great relief in pain. On the contrary garlic has pain relieving properties and also reduces inflammation.
Turmeric
Turmeric has proved to be the most effective medicine to eliminate unbearable pain. Not only this, it also cures muscle cramping.
Sesame seeds
Massage the neck with warm sesame oil for 5 to 10 minutes, then put a bandage of warm water there, or you drink a glass of lukewarm milk with a spoonful of turmeric, will relieve pain and reduce neck stiffness. Sesame contains a lot of calcium, magnesium, manganese, vitamin K and D which is very important for our bone and muscle health. Mole is also effective in the pain of spondylitis.
Other ways to get comfortable
Eat nutritious food, especially food that is rich in calcium and vitamin D.

Reduce your intake of tea and caffeine.

Try walking. This increases bone mass and be physically active.

Exercise regularly and do yoga.

Always sleep on a comfortable bed. Keep in mind that the bed is neither too stiff nor too soft.

People with spondylosis should avoid the habit of placing a pillow under the neck or under the feet.
In Ayurveda, it is believed that ankylosing spondylitis is 'Vata Vyadhi' that effects asthidhatu. Chandigarh Ayurved Centre has made an 'Ankylosing Spondylitis Care Kit' that are mainly made to cure this condition naturally. The kit contains a total of 7 products – Pain-o-kill tablet, Pain-o-kill syrup, Pain-o-kill oil, Vishtinduk vati, Trikatu syrup, Vaat nashik vati, and Brihat vaat chintamani rasa. Our kit is purely herbal having no side effects or complications, thus they are suitable for all the persons.
ALL PRODUCTS DESCRIPTION IN DETAIL:
1. Pain – O – Kill tablet –
These are the herbal tablets made up of Jyotishmati (Celastrus paniculatus), Devdaru (Cedrus deodara), Rasna (Pluchea lanceolata), etc. The tablet is very beneficial in reducing stiffness, pain, tenderness, etc. CAC Pain o kill tablet is ayurvedic and purely herbal formulation. It help to relax your muscles and muscles cramps thus relieving pain. It balances all the three doshas of your body thus maintaining proper blood circulation. It provides soothing effect to the affected area of pain. It contains various herbs like Jivanti, Musta, Usher, Bilwa, Shatavri  and Kantakari. All these herbs are natural pain relievers.
Recommended Dosage – Take 1 tablet twice daily with normal water.
2. Trikatu Syrup–
Trikatu syrup is considered as the best Ayurvedic remedy in pacifying the Vata Doshas and has amazing results in curing this condition. TRIKATU SYRUP is purely Ayurvedic formulation made up of three herbs. CAC Trikatu Syrup helps to eliminate excess Kapha or mucous from the body, supports respiratory system, manages weight, helps to take out impurities or ama from the body, supports healthy detoxification, reduces swelling. It shows anti-inflammatory, analgesic, expectorant, antioxidant properties.  This syrup is made up of equal parts of three herbs such as Pippali (Piper longum), Shunthi (Zingiber officinale), & Marich (Piper nigrum) that maintains the metabolism in the body. It is an Appetizer and it improves digestion, supports normal gastric function, and normal circulation.
Recommended Dosage – Take 2 teaspoonful twice daily.
3. Pain – O – Kill Syrup –
In ankylosing spondylitis, a patient has to suffer from tenderness, severe pain, etc. The syrup plays the best role in reducing such types of symptoms because it contains various vata pacifying herbs such as Shudh guggulu, Ashwagandha, Nirgundi, Hadjod, etc. that acts as an anti-inflammatory, anti-oxidant, & analgesic in nature.
Recommended Dosage – Take 2 teaspoonful twice daily.
4. Rasayan Vati –
Rasayan vati is herbo-mineral Ayurvedic formulation which contains various herbs such as Aswagandha, Shilajeet, Amla, Kesar, Musali, Shatavar, Brahmi Abhrak Bhasam, Swarn Makshik Bhasam, Yashad Bhasam, Mukta pisti, Praval pisti, Jaiphal, Vang Bhasam, Aswagandha, Dalchini, Javitri, Gokhru, Kaunch Beej, Shilajeet, Saunth, Mirch, Pipli, Amla, Kesar, Manjith, Anant Mool, Brahmi, Musali, Shatavar, Swarn Vang, etc. These ingredients show antioxidant, anti-inflammatory, antipyretic, analgesic, immune- modulator properties. These tablets provides good results in General debility, Psychological disorders, and improves immunity.
Recommended Dosage – Take 1 tablet twice daily.
5. Brihat Vaat Chintamani Rasa –
These are classical herbal tablets that are in use since ancient times for many vataj disorders. The tablets balance vata dosha in the body. All the signs and symptoms like pain, stiffness, depression, general weakness, muscle wasting, etc are treated with the regular use of these tablets. It is an herbal mineral preparation that contains ingredients like swarna bhasma, loh bhasma, Abhrak bhasma, rajat bhasma, kumari juice, etc.
Recommended dosage: Take 1 tablet twice daily with normal water.
6. Nerve up tablet –
Nerve up tablets help in balancing the vata dosha and reduces kapha dosha, and acts as nervine stimulant. It shows effective results in improving the central nervous system. It contains natural ingredients like shudha kuchala, shudha shilajeet, abhrak bhasma, praval pishti, shankh bhasma etc. This tablet helps in the symptoms related to Allergy, ankylosis spondylitis.
Recommended Dosage – Take 1 tablet twice daily.
7. Pain – O – Kill Oil –
This is for external application that shows instant relief in pacifying severe pain, tenderness, redness, swelling, etc. The oil is made up of Rasna (Pluchea lanceolata), Kushtha (Saussurea lappa), Vatsnabh (Aconitum ferox), etc. Pain o kill oil is ayurvedic and purely herbal formulation. It helps to relax your muscles and muscles cramps thus relieving pain. It balances all the three doshas of your body thus maintaining proper blood circulation. It provides soothing effect to the affected area of pain.
Method of application – Apply over the affected area twice daily.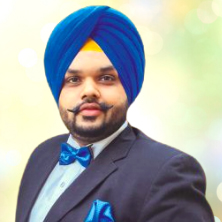 Dr. Vaidya Karanvir Singh is the younger Vaidya in Chandigarh Ayurved & Panchakarma Centre. He is the fourth generation in his family who is practicing as a general consultant in Ayurved & Panchakarma treatment at Chandigarh. In his practice, he had treated more than 1 Lakh Plus patients worldwide.
Article by Dr. Karanvir Singh (M.D in AYURVEDA, PANCHAKARMA FAGE) and reviewed by Vaidya Jagjit Singh (B.A.M.S)