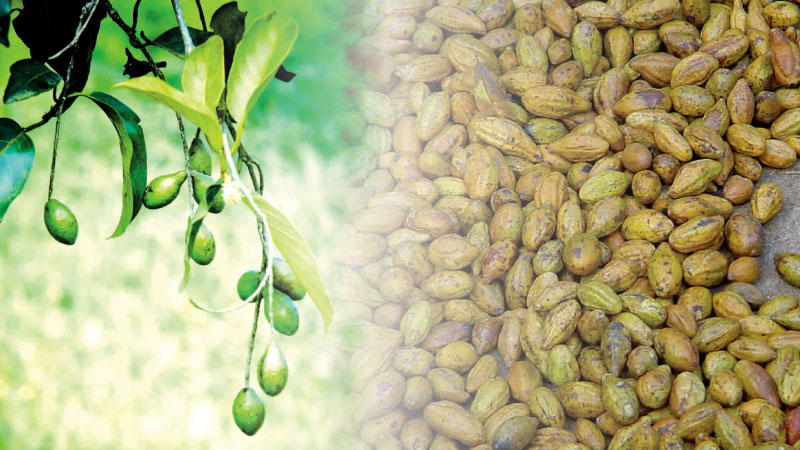 You must have seen the Aralu Copal tree on the side of the road. It is a herb. According to Ayurveda, Aralu has many medicinal properties, and the use of Aralu in diseases such as fever, wounds, and arthritis provides benefits and uses. Not only this, women also get benefit from the medicinal properties of Aralu in the aftermath of childbirth, pain in the ears, and diseases like hemorrhoids. 
What is Aralu?
Aralu plant is a herb. It is found on the roadsides and gardens. According to Ayurveda, the stem, bark and leaves of the Aralu plant are used in medical work.
Name of Aralu in different languages
The botanical name of Aralu is Ailanthus excelsa Roxb. (Eleanthus accelsa), and it belongs to the Simaroubaceae (Simarubaceae) clan. Other names of Aralu are:
Aralu in –
English- Copal tree, Varnish tree, Tree of Heaven (Tree of Heaven)

Sanskrit-Aralu, Katg, Ellipse, Maharukh, Putri tree

Oriya-Gorimakkaba (Gorimakkaba)

Kannada-Doddabevu, Bende

Gujarati-Artusi, Moto araduso

Telugu-Peddamanu

Tamil-Perumaruttu

Punjabi-Arua (Arua)

Marathi-Maharuka

Malayalam-Matti pongilyam

Rajasthani-Arua (Arua)

Arabic-Khukh

Persian-Shaftalu
Medicinal Properties of Aralu
The ayurvedic qualities-actions and effects of Arlu and Maharalu are: –
Aralu is Tikt, Roksh, Kaphapittamshamak, Ghatak. It is helpful in digestion, digestion, deepening, receiving and healing, and cures worms and leprosy. Its bark cures fever and cravings, suppress appetite, increases anthelmintic and diarrhea, karnash and skin diseases.
Maharalu root bark is used in the treatment of apnea, heart disorders and smallpox. Taking a decoction of bark and drinking it cures the feverish worms, blood fever, and blood circulation. After making the decoction of the original bark, washing the ulcer leads to purification and planting of the ulcer. Grinding leaves and bark and applying it to the ulcer leads to purification and planting of the ulcer. Applying sprains cures sprains. Mixing sugar and black pepper in the original decoction, drinking it provides relief in breathing.
Aralu Benefits and Uses
Benefits of Aralu to Treat Ear Pain with medicinal properties of Aralu
To get relief from ear pain, grind the bark and leaves of Arlu and cook it in sesame oil. Drain this oil. Ear drops are cured by putting 1-2 drops in the ear. 
Mouth Ulcer Treatment
Mouth ulcers are a common practice. People are troubled by it again and again. For this you can take Arlu. Make a decoction of Arla's bark and rinse it away from mouth blisters.
Aralu Benefits for Respiratory Disease
Use of arlu is beneficial in respiratory disease. Mix equal amount of Arlu juice and honey in 1-2 grams of Arlu's bark powder. Respiratory diseases are cured by taking it.
Aralu Benefits in Fighting with Cough and Cold in Cough and Cold
You can treat cold and cough with Arlu. When making the decoction of the bark of Arlu, steam the steam coming out of the decoction. It provides relief in cough and cold.
Benefits of Aralu to Stop Diarrhea
Drinking 1 gram of Arlu Jhar with milk cures the problem of diarrhea.
Grind the bark of arlu. Add equal amount of Padmakesar to it. You can also grind it with water without adding Padmakesar. Make a ball of it, wrap it in the Gambhari leaf. Remove the juice from the Putpak method. After cooling, drinking sugar candy or honey mixed with 5 ml juice is beneficial in diarrhea.
Make a paste of Arlu's bark. Mix equal quantity of ghee in 2 grams of paste and heat it with steam of hot water. When it gets cold, giving honey to the patient stops diarrhea.
Make a paste of Arlu's bark. Putpak it and extract the juice. Drinking 5-10 ml of it provides relief in diarrhea.
Mixing 5 ml aralu juice with 6 grams of mocharas and 10 grams of honey, drinking it is beneficial in all types of diarrhea.
Grind the bark of arlu and the dry ginger. Diarrhea is cured by taking 2-4 grams with rice water.
Benefits of Aralu to Treat Digestive Disorder
Soak 5 grams of bark of Arlu in 20 ml warm or cold water for overnight. Mash the bark in water in the morning, and sieve the water. It is beneficial in digestive system disorder.
Aralu Benefits for Piles Treatment in Piles
Take Arlu's bark, Chitrak root, Idrayava, Karanja bark and Sandha salt. Grind all these medicines in equal quantity and make powder. Drink 2-4 grams of this powder with buttermilk. It is beneficial in piles.
Aralu is Beneficial for Post Pregnancy in postpartum problems
Mix honey in 2-5 ml juice of Arlu's bark. Give it to the pregnant woman. It provides relief in physical weakness and pain after delivery.
For women who have severe pain for four to six days after delivery, mix 2 grams dry ginger and 5 grams jaggery in 5 grams bark powder of Arlu. Make 10 tablets of it. Giving 1 tablet with morning decoction in the morning, afternoon and evening is very beneficial.
Aralu Benefits for Arthritis Treatment in Arthritis
Grinding the leaves of Arlu and tying it on the joints provides relief from arthritis pain.
Taking 1-2 grams powder of Arlu's bark with honey regularly provides relief from joint pain and swelling.
Aralu Benefits for Healing Wound in Wounds
You can take advantage of Arlu when you are injured. For this, make a decoction of the bark of arlu. Wash the wound with decoction. This wounds heal quickly. For better remedy, please consult an Ayurvedic doctor.
Aralu Uses in Fighting with Fever
Cook 10 grams of Arlu's bark in 80 ml of water. After remaining 20 ml, cool and mix honey in it. Drinking this in the morning and evening provides relief in fever.
Fever is cured by drinking 1-2 grams powder of Arlu's bark with honey or curd in the morning and evening. 
These parts of Aralu are used: –
How to use Aralu?
Arlu should be used in such quantity: –
Juice – 10-20 ml

Density – 500 mg

Powder – 2-3 grams

Brew – 5-10 ml
Where is Aralu found or grown?
In India, it is especially obtained from the forests of Bihar, Orissa, Uttarakhand, Uttar Pradesh, Madhya Pradesh, Gujarat and Andhra Pradesh. It occurs in tropical countries of the world, Africa, Sri Lanka, Pakistan, Myanmar, Australia etc.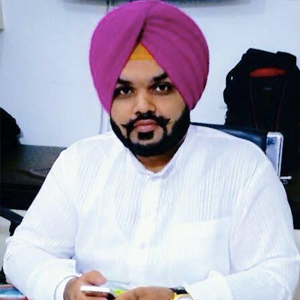 Vaidya Karanvir Singh is the younger Vaidya in Chandigarh Ayurved & Panchakarma Centre. He is the fourth generation in his family who is practicing as a general consultant in Ayurved & Panchakarma treatment at Chandigarh. In his practice, he had treated more than 1000 plus patients worldwide.
Article by Dr. Karanvir Singh (M.D in AYURVEDA, PANCHAKARMA FAGE) and reviewed by Vaidya Jagjit Singh (B.A.M.S)