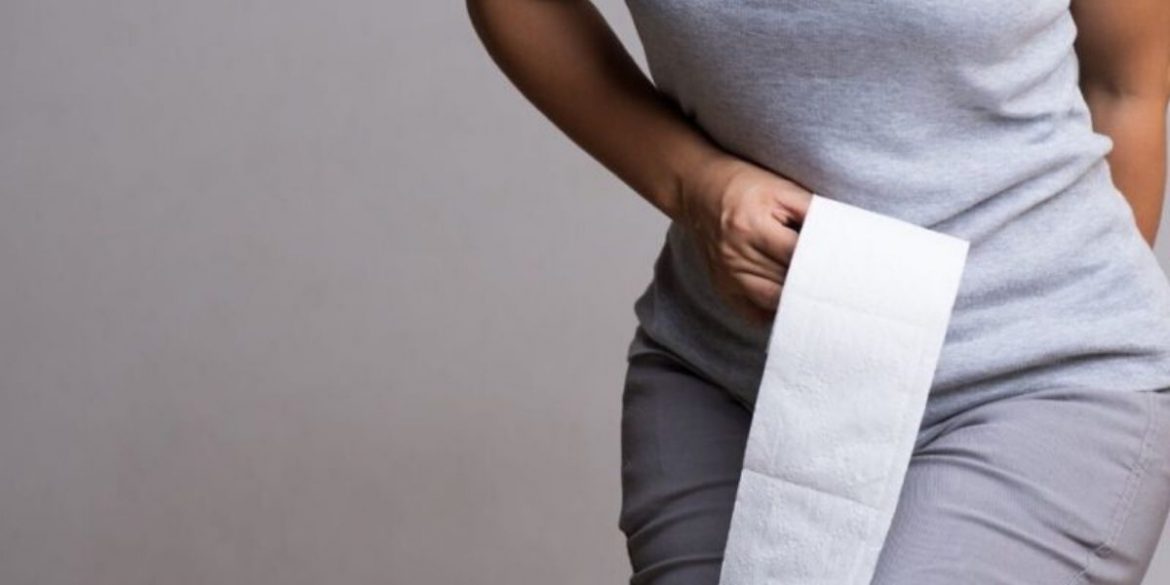 IS AYURVEDIC TREATMENT GOOD FOR PILES
Yes, Ayurvedic treatment is good and beneficial for the patients suffering from piles because the herbs used in the treatment will help to manage the symptoms and work on the causes which will help to get rid of the Piles.
In this article, I have shared the symptoms, cause, diet, general guidance, and the Ayurvedic treatment which will help you.
When we talk about Piles we think about the pain, blood, and hemorrhoids because it is the major complaint that is followed by it. A pile is the collection of swollen and inflamed tissues and veins.
The size and place of the hemorrhoids can vary; it can be inside or outside the anus. It is due to chronic constipation, chronic diarrhea, lifting heavy weights, pregnancy, or straining when passing a stool.
A pile is classified into four grades the symptoms and the condition depends on it:
Grade I: A minor inflammation is felt inside the inner lining of the anus which is not visible.
Grade II: Condition size and symptoms are worse than Grade 1 patient, the hemorrhoids are inside the anus.
There are chances to get the hemorrhoids pushed out by the pressure while passing of stool and returns back to the same position.
Grade III: Are known as prolapsed hemorrhoids that are seen and felt outside the anus. One suffering with it feels the skin lumps or tags hanging out of the rectum, the lumps or hemorrhoids can re-enter.
Grade IV: The hemorrhoids in this grade cannot be pushed back in the anus and needs treatment. They are large in size and remain outside of the anus.
The symptoms are seen and felt in Piles which brings it into notice are-
Felt hard and painful lump around the anus. It may contain viscous blood. Hemorrhoids with blood are called thrombosed external hemorrhoids.
One suffering with piles complains about heavy and full bowel even after passing a stool
Dark red blood is seen after a bowel movement.
Piles patients complain to have itching, red and sores around the anus
Pain while passing stool.
Too much of bleeding leads to anemia
Infection
Fecal incontinence or an inability to control bowel movements
There are chances to have an anal fistula in or near the anus
Causes
A blood vessel around the anus and in the rectum stretches under pressure and leads to inflammation or bulge, forming hemorrhoids or lumps. The cause of it is:
Chronic constipation
Acute diarrhea
Lifting heavyweights
Pregnancy
Injury while passing a stool because of chronic constipation
Inherited and increases with age.
According to Ayurveda
In Ayurveda piles are known as "Arsha" it is because of the vitiation of all three doshas (Vata, Pitta &; Kapha). Vitiated Pitta dosha leads to the accumulation of Ama or toxic matter in the digestion tract and Vata causes obstruction of channels.
All this leads to a mass hanging down from the anus. Chandigarh Ayurveda Center offers a "Piles Relief Kit" which is a combo having multiple medicines that work together to treat piles.
All the medicines under this pack are free from chemicals and side effects. Our nature is full of herbs and the herbs are used in medicine form by Ayurveda that provides amazing results in the managing and treating piles.
Arsho Fit Capsule
It is a form of capsules that has the properties to balance the vitiated Kapha & Pitta dosha in the body.
These are combination of Raswanti, Ritharakh, Kattha, Bakayan, Ral, Chitrak, Nimboli, Shubhra Bhasma, Nag Keshar, Shodhit Suhaga, Shodhit Gairik, Sonth etc.
These capsules are helpful in giving relief from itching, inflammation, bleeding piles, mass tags, swelling around the anus, pain in the anal region, and bleeding associated with piles.
Regular use of these capsules is beneficial in treating piles. Arsho Fit capsules are pure Ayurvedic.
Prescribed Dose is 2 capsules twice daily with plain water after meals.
Pilewin Tablets
These herbal tablets are pure and 100% natural extract of Naga param. Regular use of Pilewin Tablets shows brilliant results in both external and internal piles. These properties and function of this herbal are-
Reduce the bleeding piles and shrink the pile mass.
Balances Pitta dosha in the body.
Reduces the venous engorgement.
It provides instant relief from pain.
Useful in both internal and external hemorrhoids
Shrinks pile mass and reduce the haemorrhoidal congestion
Prescribed Dose is 2 tablets twice daily with normal water.
Panchsakar Churna
 It is a form of herbal powder and its preparation is classical by using multiple herbs in its formulation- Shunti, Haritaki, Pippali, Trivrit, and Sauvarchala lavana.
The churna helps in balancing and pacifying the Vata and Kapha dosha which are responsible for the causes that lead to piles.
Panchsakar Churna is beneficial in treating constipation, bloating, and regular use of this churna give effective result in loss of appetite, abdominal pain, also bloating which is a regular complaint by piles patient.
Prescribed Dose is 1 teaspoonful once daily with warm water at bedtime.
Triphala Syrup
Triphala is known for its wound-healing quality. The used herbs in the formulation are Haritaki, Bibhitaki, and Amalaki having the properties which help in the smooth functioning of the stomach.
The syrup has outstanding results as it is rich in all the qualities of the used herbs in it.
Triphala is available in powder, juice, tincture, extract, capsule, or tablet form and is increasingly found online and in many natural food and supplements stores.
Triphala syrup helps in
It helps in cleaning the bowel naturally.
Maintains the overall digestive system
Beneficial in chronic constipation related to the piles patient.
Useful in healing the inflammation of fistula- in – ano.
Improves digestion
Helps in weight loss
Boosts the immune system
Protects the hair and skin
Improves the vision
Natural antioxidant
Prescribed Dose is 2 teaspoonful of this syrup twice daily with normal water
Detox premium powder-
A major function of the powder is clear from the name; it helps in detoxification of the toxins from the body and decreases the effects of strong medication.
Helps in effective digestion
Helps to fight against harmful elements of unhealthy food
Maintain a healthy digestive function.
Prescribed Dose is 1 sachet twice daily with normal water.
Along with these Ayurvedic medicines you are suggested to follow a good diet & the home remedies that are mentioned below:
Fruits are always good for health. Fruits should be included in the diet because they are rich in fibrous like-apple, papaya, watermelon, muskmelon, pear, etc.
Fresh juice can be consumed of apple, carrot, beetroot, and pomegranate because it helps in managing the symptom bleeding.
Buttermilk with roasted cumin seeds powder, a pinch of black pepper powder & black salt in it will be helpful.
Consumption of fresh vegetables in your diet such as bottle gourd, ridge gourd, pumpkin, bitter gourd, coriander leaves, spinach, etc will be helpful.
Intake water to stay away from constipation.
Lukewarm milk with three teaspoonfuls of castor oil in it before bed will help you from chronic constipation.
For piles patients Radish juice is also good so, have a cup of fresh juice it helps to manage the symptoms
Coconut oil is beneficial if you are having itching, irritation, swelling, & inflammation in the anal region.
A fig is helpful as it gives relief from piles due to its fiber content. Take two to four dry figs soaked overnight empty stomach.
The fiber content present in Psyllium husk makes the stool soft. Increased fiber in the body will reduce gas, stomach cramps, irritation, itching, & bleeding piles. It is advised to intake a teaspoonful of Psyllium husk with a glass of milk or a bowl of curd. It can be repeated 1-2 times daily to get relief.
Start consuming green coconut water on a daily basis it will help in detoxification of the body. This drink will provide energy & remove weakness.
The properties like antioxidant, analgesic, anti-inflammatory are found in an Aloe Vera which is a herbal plant. If a person is suffering from irritation, pain, itching or swelling in the anal part can rub a piece of fresh aloe vera on it.
To have speedy recovery do follow the General guidelines
Try sitz bath daily 2-3 times-soak anal area in a tub with plain or like warm water. The sitting has to be for 15-20 mins
Keep the anal area clean and dry
no for perfumed tissues or dry papers
use cold packs it will give relief from pain
avoid constipation so intake fibrous diet
intake plenty of water
avoid junk and tinned food
do not ignore the urge to pass the motion
avoid sitting on a hard seat for a long time
be active and regular in exercise
In case you are heavy by weight try to shred your weight, it will help you to deal with piles.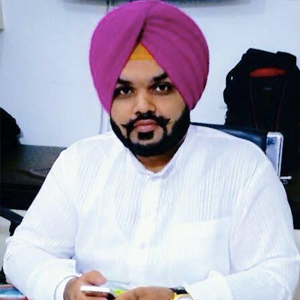 Vaidya Karanvir Singh is the younger Vaidya in Chandigarh Ayurved & Panchakarma Centre. He is the fourth generation in his family who is practicing as a general consultant in Ayurved & Panchakarma treatment at Chandigarh. In his practice, he had treated more than 1000 plus patients worldwide.
Article by Dr. Karanvir Singh (M.D in AYURVEDA, PANCHAKARMA FAGE) and reviewed by Vaidya Jagjit Singh (B.A.M.S)