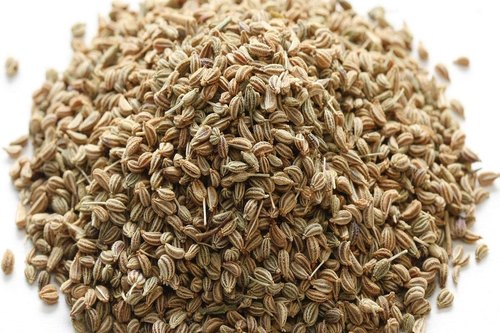 BENEFITS AND SIDEEFFECTS OF AJWAIN
Ajwain present in the hot spices of your house is beneficial for many diseases of the body. It can be used not only in food, but also in coffee. Ajwain, which has been used for centuries, has a positive effect on overall health. It is also known to be a natural antioxidant. It proves to be very effective in many diseases related to stomach.
Ajwain is a medicinal spice that contains carbohydrates, fats, proteins, fiber, moisture, minerals, calcium, phosphorus, iron, cobalt, copper, iodine, magnesium, thiamine and riboflavin. Ajwain is a treasure for health.
Get rid of infections and viruses
Ajwain has antiseptic, antimicrobial and antiparasitic properties. As a result of which a person remains safe from all kinds of infections and viral diseases. Ajwain also increases the immunity to fight diseases.
Cures respiratory problems
Ajwain is also good for the health of the respiratory tract, lungs. People who are allergic to dust. They can use it in coffee. While its use is also very beneficial for asthma patients.
Reduces weight
The use of ajwain helps in balancing the cholesterol level. While it is effective against the causes of sugar, heart diseases and obesity.
Beneficial in joint pain
Ajwain is also useful for people who are suffering from joint pain. Ajwain coffee proves helpful in reducing the severity of pain and provides relief from pain.
Beneficial for men
It is said that if men eat ajwain mixed with one spoon of honey with milk before sleeping, then it is very beneficial for their sexual health. Apart from this, celery is also known to increase sperm.
How to make ajwain coffee
Take one spoon carom seeds, 500 ml water, 1 lemon, one spoon apple cider vinegar, one spoon turmeric powder, one pinch black salt and one spoon honey. Cook ajwain in water till it boils. Now strain the coffee and add lemon juice, apple cider vinegar, honey, turmeric and black salt and mix well and use hot
Ajwain side-effects
Eating ajwain is safe for health as long as you are taking it in limited quantity. That is, you can take at least 10 grams of celery in a day. Eating celery in excess of this will only harm your health by benefiting from the place. Why are you not surprised? Consuming ajwain in excess can increase instead of decreasing acidity, cause headaches, vomiting, a burning sensation in the stomach, and problems such as ulcers. Even pregnant women can consume ajwain for the problem of constipation and acidity, but not more than 10 grams in a day.
For external use-
If you want to use ajwain externally, then you can make a paste of 2-4 grams fresh leaves as per requirement or 2-5 grams powder of carom seeds can also be made as per requirement. If you have to apply ajwain oil at the place of pain, then 1-3 drops of oil can be applied as per the need, otherwise the skin may be affected by the loss of ajwain.
For internal use –
You can also make ajwain powder, ajwain oil and ajwain water at home. But nowadays Ajwain capsules and tablets are also available in the market. You can take 1-2 grams of ajwain powder twice a day or 30-50 ml ajwain water twice a day.
Dental Health
The antibacterial properties of thymol in ajwain help in maintaining good oral and dental health. Also, ajwain has anti-cariogenic properties, it prevents the growth of bacteria in the mouth and helps in reducing the chances of any kind of infection.
How to use ajwain
Gargling with 1-2 drops of carom seeds in a glass of warm water provides relief from mouth and dental problems.
Stomach infection
Ajwain anthelmintic activity helps in relieving infection by increasing ATPase activity, weakening the activity of parasites. Apart from this, the cholinergic activity helps in reducing the contraction of the abdominal muscles as well as flushing out the parasites.
How to consume Ajwain (ajwain in hindi)
 Taking 1-2 grams or 1/4 teaspoon ajwain powder with jaggery twice a day will be beneficial.
Asthma
The essential oil called carvacrol in carom seeds is known to have bronchodilatory effects. It helps in relieving phlegm, that is, it helps in reducing the discomfort of asthma by loosening the frozen mucus or phlegm of the respiratory tract.
Hypertension
Testing on animals, it has been found that ajwain has anti-hypertensive properties, which helps in reducing blood pressure in the arteries and lowers hypertension.
How to consume celery
Putting 5-10 drops of carom seeds in lukewarm water and eating it after lunch and dinner will help indigestion.
Hyperlipidemic
A special thing about celery is that it can lower lipids because it helps in lowering total cholesterol, LDL cholesterol and triglyceride, total lipids. The thymol and caracrol in celery are antioxidants and help reduce the damage caused by free radicals to the body.
Taking 1-2 grams ajwain powder in lukewarm water twice a day will be beneficial.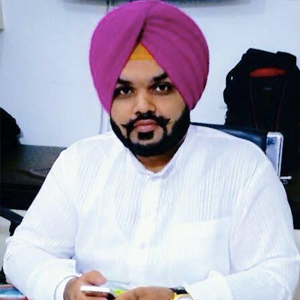 Vaidya Karanvir Singh is the younger Vaidya in Chandigarh Ayurved & Panchakarma Centre. He is the fourth generation in his family who is practicing as a general consultant in Ayurved & Panchakarma treatment at Chandigarh. In his practice, he had treated more than 1000 plus patients worldwide.
Article by Dr. Karanvir Singh (M.D in AYURVEDA, PANCHAKARMA FAGE) and reviewed by Vaidya Jagjit Singh (B.A.M.S)