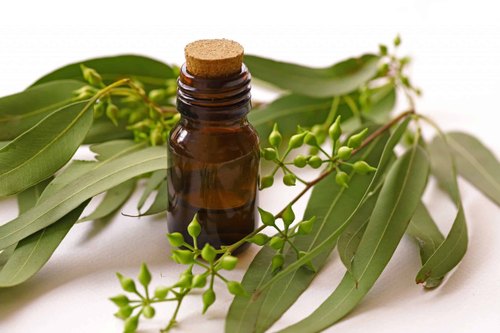 BENEFITS OF EUCALYPTUS OIL
It is winter season and in this season cold cough is very disturbing. When the amount of phlegm in the chest increases, the nose starts closing, even breathing becomes difficult. This problem can be extremely complex in people suffering from respiratory diseases. The problem of nasal congestion is common even in healthy people in cold weather. To open a blocked nose, we tell you how eucalyptus oil proves to be effective. Eucalyptus oil opens up the blocked nose immediately, and gives relief from cold. Let us tell you the many benefits of eucalyptus
Quickly removes phlegm from blocked nose:
Eucalyptus oil opens the blocked nose immediately in case of phlegm. It helps in expelling phlegm from the chest. Vicks VapoRub also contains small amounts of eucalyptus.
Balances Blood Sugar:
Eucalyptus oil is also used in diabetes. Although concrete scientific studies have not come out about it so far, but it keeps blood sugar balanced.
Keeps skin diseases away:
Eucalyptus oil is used to prevent any kind of herpes infection in the skin. It is applied like a balm when the skin is inflamed.
Cures Knee Pain:
Eucalyptus oil is also used for knee pain. Eucalyptus oil is very effective for relieving pain in pain related diseases like arthritis, rheumatoid arthritis.
Clears the chest:
It is often seen that the phlegm increases in the chest but it does not come out. Many times phlegm would remain in the chest after taking the medicine. In such a situation, eucalyptus oil brings out the mucus accumulated in the chest. After taking it, all the mucus comes out from the chest at the time of cough.
Keeps Bugs Away:
Mosquitoes and various types of insect bites cause infectious disease-causing microbial parasites in the body. They can spread many types of diseases in the body, DEET is sprayed to drive away these insects and mosquitoes, but this is not possible in many places. In such a situation, if you sprinkle lemon mixed with eucalyptus oil in your homes, then all these parasites run away.
Does not allow the wound to become infected:
The primitive inhabitants of Australia have used eucalyptus oil for wounds for centuries. Nowadays, eucalyptus oil is applied on the cut areas, so that there is no infection of any kind. Apart from this, it is also very effective in skin inflammation.
Also effective in asthma:
Taking eucalyptus oil during respiratory diseases such as asthma and sinusitis removes obstructions in the respiratory tract. That is, the tubes from the lungs to the throat are cleared, due to which there is no problem in breathing in a comfortable way.
To protect the hair from dryness, it is only nourished with oil once a week. It is also essential for the health of the hair. In such a situation, the question arises that which oil is better to use for this. Nilgiri oil is a great option for good hair health. It solves all the hair problems. Apart from this, it is also very beneficial for the skin. Eucalyptus oil is extremely beneficial in fatigue, body ache, insect bites, cough, stuffy nose and in eliminating many types of germs. So let's know about more benefits of this best Ayurvedic remedies.
To protect the skin from pollution – Pollution is harmful for the skin, there is no doubt about it. Apart from this, the moisture of the atmosphere also causes a lot of damage to the skin. Microbes cause a lot of damage to our skin because of moisture. Eucalyptus oil is anti-bacterial. It removes all types of skin infections. The use of eucalyptus oil is very beneficial for soft and blemish-free skin. This gives relief in burning sensation. It also helps in relieving muscle pain.
Nilgiri oil for hair – Nilgiri oil is of great importance for hair health. Its antifungal properties protect the hair from all kinds of infections. It opens the pores of the scalp and nourishes the hair from the root. Applying eucalyptus oil makes the hair thick and also provides relief from itching of the scalp.
How to use – Nilgiri oil is an essential oil, so it is in a very thick form. In such a situation, you can mix 2-3 drops of eucalyptus oil with some mild oil or olive oil and apply it on the skin and hair.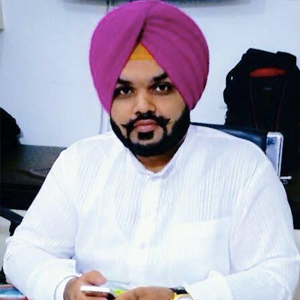 Vaidya Karanvir Singh is the younger Vaidya in Chandigarh Ayurved & Panchakarma Centre. He is the fourth generation in his family who is practicing as a general consultant in Ayurved & Panchakarma treatment at Chandigarh. In his practice, he had treated more than 1000 plus patients worldwide.
Article by Dr. Karanvir Singh (M.D in AYURVEDA, PANCHAKARMA FAGE) and reviewed by Vaidya Jagjit Singh (B.A.M.S)