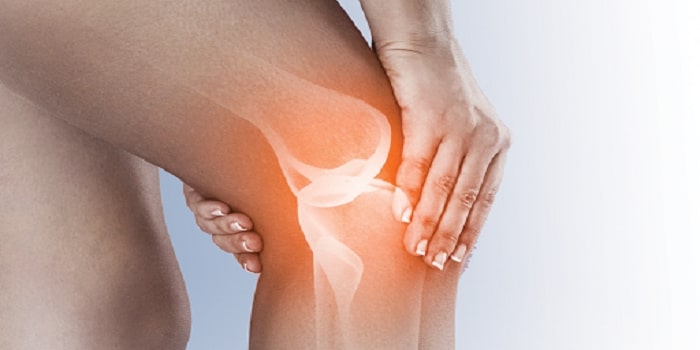 What is the best way to treat osteoarthritis?
The most common form of arthritis is osteoarthritis which affects millions of people all over the world. It occurs due to wear and tear of the protective cartilage that cushions the ends of bones over some time.
It can affect any of the joints but mostly affects joints in hands, hips, spine, and knee. It is mostly termed as inflammation of joints. Joints become stiff and painful.
Osteoarthritis is also known as degenerative joint disease. The joint loses its normal shape with time small bone spurs & its deposits are formed on the edges of the joints. Mostly old age people after 45 are at higher risk of osteoarthritis.
Signs & symptoms
Stiffness and tenderness of joints.
Muscle spasm and contraction and locking of joints which result in immobility.
There is unbearable pain in the joints after or during movement.
Early in the morning joint stiffness are common.
The flexibility between the joints is lost.
Feeling of tenderness when light pressure is applied over the joint.
The appearance of bone spur-like hard lumps over affected joints.
Swelling & inflammation around the joints.
Popping or crackling sound is heard in the joints.
Causes
The main cause of Osteoarthritis is that it occurs when the cartilage that cushions the bone ends in your joints start deteriorating. Cartilage is a slippery firm tissue that enables the nearly frictionless movement of joints. Eventually, if the cartilage breaks down completely, the bone will rub against each other.
Osteoarthritis said to be a "wear and tear" disease. osteoarthritis affects the entire joint and damages the joint completely. It also causes inflammation in the lining of the joint.
Being overweight is the main cause that increases the risk of osteoarthritis as it produces cytokines an inflammatory chemical responsible for the joints damage.
If in your family someone is going through an osteoarthritis situation than you may be a sufferer.
Injuries to the joints due to surgery, ligament tears, and fracture are the causes of osteoarthritis.
A metabolic disorder like hemochromatosis is responsible for osteoarthritis.
Risk factors
Older age. With age the risk of osteoarthritis increases.
Sex. Women are more likely to develop osteoarthritis, though it isn't clear why.
Obesity. Excess body weight contributes to osteoarthritis in many ways. Increasing weight stress to weight-bearing joints increases, such as over hips, ankles, and knees. Also, protein is formed of fat tissue that can cause inflammation around joints which is harmful.
Joint injuries. Injuries, due to sports activities or from an accident, can increase the risk of osteoarthritis. old injuries that seemingly gets healed can increase your risk of osteoarthritis.
Repeated stress on the joint. repetitive stress on a joint due to a job or a sport, eventually develop osteoarthritis.
Genetics. Due to genetic factor the tendency to develop osteoarthritis.
Bone deformities. Defective cartilage or malformed joints leads to osteoarthritis.
Certain metabolic diseases. diabetes and hemochromatosis
Ayurveda view
In Ayurveda, the osteoarthritis is a type of Vata disorder that is named as "Sandhigatavata". This is one of the common problems in elderly people that affect the quality of life. Mainly Vata dosha is imbalanced in this arthritis as compare to pitta & Kapha dosha.
Diagnosis
Physical examination- Swelling. redness and tenderness is examined
Natural home remedies
1. Hot and cold compresses
When it comes to pain, compresses either hot or cold are very useful. It is free from long-term side effects that medications cause. For joint stiffness heat is helpful, and for joint pain cold compresses are best.
Muscle pain or spasms surrounding a joint get reduced by compresses. Making a compress can be as simple as using a warm or cold towel.
2. Epsom salt bath
Epsom salt baths are the best remedy for joint pain. Epsom salt contains magnesium which will help with inflammation and pain in joints. These baths are safe enough one can take for 30 minutes at a time. Use 2 cups of Epsom salt in a bath of warm water at a temperature of about 102°F (38°C). This is an effective home remedy for osteoarthritis.
3. Almond garlic
Apply almond and garlic paste over the affected area. it helps to reduce stiffness during movements of joints
4. Exercise
Exercise one of the best methods to improve the quality of life and be healthy. Exercise boosts energy levels. It helps to strengthen your muscles and bones and keep your joints flexible.
Try resistance training to build stronger muscles. Muscles provide protection and support joints. Go for aerobic workouts to burn calories, which will help you lose weight. Maintaining healthy weight relief from stress over joints.
5. Eat healthily
Vitamin c rich food, especially vegetables and fruits may help. Omega-3 fatty acids, found in fish and fish oil, also relieve pain. One should focus on healthy foods rather than on single nutrients.
Make sure your menu includes plenty of vegetables and fruits, whole grains, low-fat dairy products, fish, and lean meats such as turkey and pork tenderloin to treat osteoarthritis.
Other tips
Apply a paste of cayenne pepper to relieve pain and stiffness of joints
Consume a teaspoon of lemon and honey mixed in warm water in the early morning to get rid of arthritis.
Prepare tea with a grated ginger slice to relieve pain and stiffness.
Garlic is best in joint pain and swelling. Consume three cloves of garlic empty stomach with water to relieve the stiffness of joints.
Turmeric paste should be applied locally over joints.
Take sage, rosemary, thyme, and mint in equal quantities and add tsp of this mixture in a cup of boiling water.
Avoid acidic, greasy and spicy food too much
Avoid alcohol, tobacco, smoking, and coffee.
Take proper sleep and a fully relax mind.
AYURVEDA TREATMENT
Ayurveda provides the best & herbal treatment for osteoarthritis for such patients as it protects your joints without causing any side-effects on the body. Chandigarh Ayurved Centre provides a kit known as "Osteoarthritis Care Kit" for proper treatment of osteoarthritis disease.
1. Detox Premium Powder
This herbal preparation is especially for the detoxification of the body. The powder is prepared from ingredients like moti pishti, parwal pishti, Giloy satva, Jahar mohra pishti, akik pishti, gandhak rasayan, etc that in combination balances the Vata dosha. It provides a good result to osteoarthritis patients by reducing pain, inflammation, stiffness, & swelling.
Recommended Dosage: Take 1 tablet twice daily with normal water.
2. Asthi Shakti
This herbal tablet is prepared from ingredients such as Abhrak bhasma, Amalaki, Yashad bhasma, Ashwagandha, etc. that provide good results to osteoarthritis patients. These tablets help in reducing stiffness, pain, swelling, & inflammation of the joints.
Recommended Dosage: Take 1 tablet twice daily with normal water.
3. Panchsakar Churna
This herbal churna is prepared from ingredients like Swarnapatri, Shunthi, Balaharitaki, Shatapushpa, & Saindhav Lavana that helps in detoxification of the body. These herbs show anti-inflammatory, analgesic, antioxidant, & immuno-modulator properties.
As the toxins are removed from the body automatically pain, stiffness, inflammation, & swelling of joints are managed with the use of this churn.
Recommended Dosage: Take 1 teaspoonful with lukewarm water at bedtime.
4. Nerve up
CAC Nerve up tablet is a herbo-mineral tablet and is the purely ayurvedic formulation. CAC Nerve up tablets helps in balancing the Vata doshas. It reduces Kapha dosha and acts as a nervine stimulant. It shows effective results in improving the central nervous system.
It contains natural ingredients like shudha kuchla, shudha shilajeet, abhrak bhasma, praval pishti, shankh bhasma etc. These contain natural vatahar properties and helps in curing Vata diseases.
5. Rasayan vati
Chandigarh Ayurved Rasayan Vati is 100% natural and safe containing herbo-mineral extracts. These ingredients show antioxidant, aphrodisiac, anti-inflammatory, antipyretic, analgesic, immuno-modulator properties.
6. Ashwagandha tablet
Ashwagandha tablets for osteoarthritis are widely used in providing internal strength to the whole body and help in maintaining all the systems. The tablet is made up of 'Ashwagandha' extract that improves the functioning of the brain and provides relief from stress, anxiety, depression, etc.
Recommended Dosage – Take 1 tablet twice a day with normal water.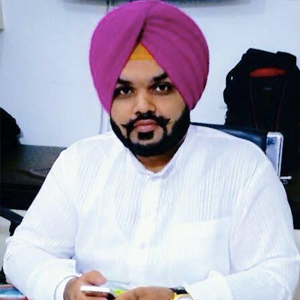 Vaidya Karanvir Singh is the younger Vaidya in Chandigarh Ayurved & Panchakarma Centre. He is the fourth generation in his family who is practicing as a general consultant in Ayurved & Panchakarma treatment at Chandigarh. In his practice, he had treated more than 1000 plus patients worldwide.
Article by Dr. Karanvir Singh (M.D in AYURVEDA, PANCHAKARMA FAGE) and reviewed by Vaidya Jagjit Singh (B.A.M.S)