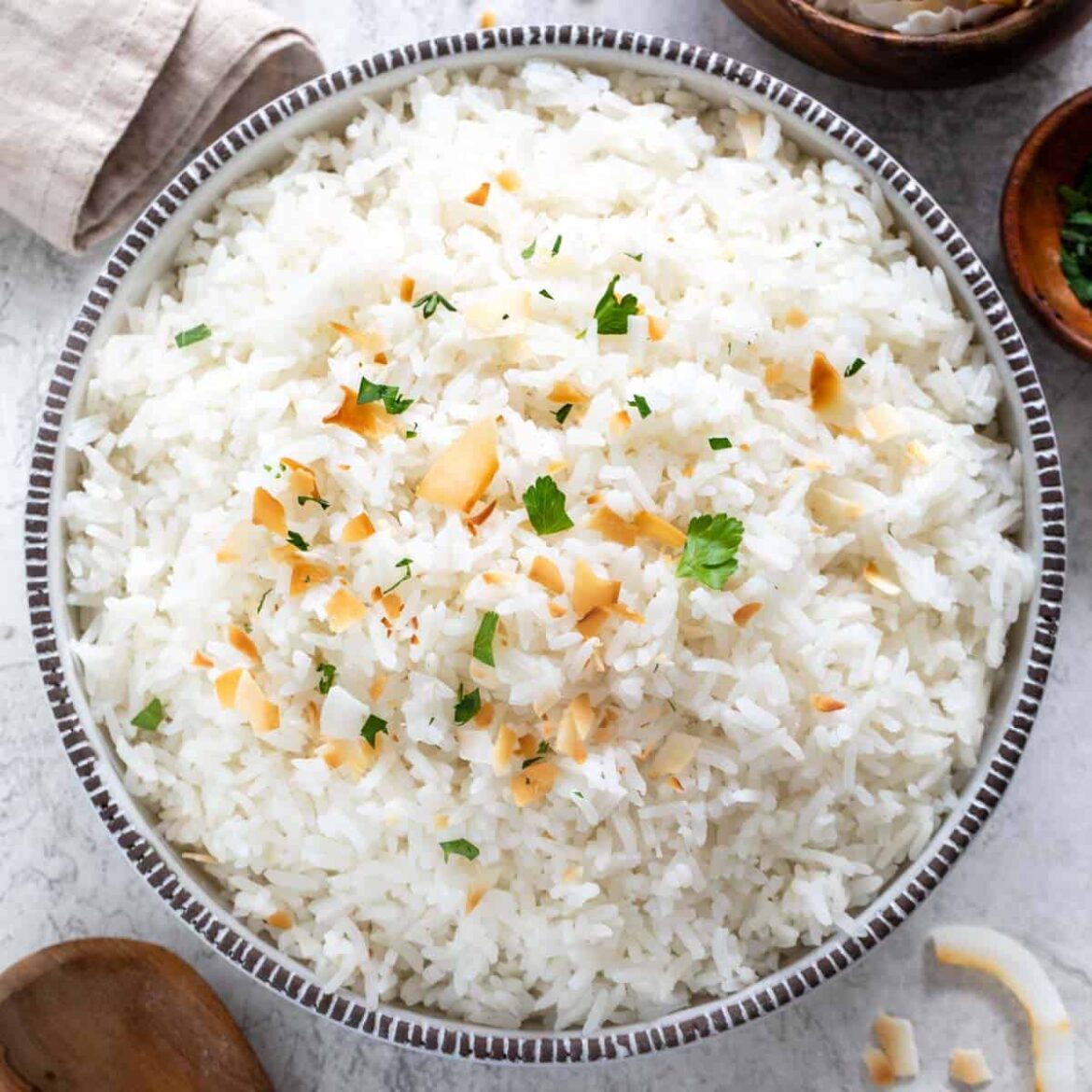 4-5 people

1 cup coconut powder

1 cup dates

1 cup almonds

1/2 lemon juice

1 teaspoon lemon zest

1/4 teaspoon salt
way
After heating the gas, fry the almonds. Keep the flame light.

In the mixi, first roasted almonds will be grinded, then after removing the seeds of Khajur, grind them together. In addition, we will grind the upper part of salt and lemon and add it (jest).

When grinded well, add coconut powder and lemon juice and grind it together. When all the ingredients are ground well, then we will take them out in a plate. Will make small pills.

Once ladoos are prepared, they will be wrapped in coconut powder. We can keep it in air tight box.
Coconut Rice Recipe
Preparation Time: 10 minutes

Cook time: 45 minutes

Total time: 55 minutes
Coconut Rice Recipe: Rice is a material that can be made in many ways. This time we are going to share with you the recipe of coconut rice. Coconut is an excellent eating option that can be easily prepared and eaten at home anytime. Coconut rice is a good recipe for those times when you are not in the mood to cook something and you feel like eating something good. The special feature of this dish is that you can prepare coconut rice in a few minutes.

1 cup rice

1 tbsp oil

1 large cardamom

1-2 cinnamon sticks

One piece mace

3-4 cloves

1/2 tsp pepper

2-3 green cardamom

2 tsp ginger paste

2 tsp garlic paste

1 cup coconut milk

1/2 bowl coconut

salt

water
How to make coconut rice
 Wash and soak the rice for 30 minutes.

 Put oil in a pan, add big cardamom, cinnamon, mace, cloves, black pepper and green cardamom. Let it cook for a few minutes.

Now add ginger and garlic paste and onion to it. Fry it till it turns brown.

Now add grated coconut and coconut milk. Mix it well Cook until the oil starts separating, then add salt and water. Add rice water to it.

Once the rice is cooked, turn off the gas and leave it like this for 2-3 minutes. Serve hotly

Key Ingredients:

Rice, oil, large cardamom, cinnamon stick, mace, cloves, pepper, green cardamom, ginger paste, garlic paste, coconut milk, coconut, salt, water
Coconut Barfi Recipe
There is a simple and delicious Indian fudge recipe which is mainly prepared with grated coconut, sugar and milk. It is a common Indian dessert prepared during Diwali, Holi, Raksha Bandhan and Navratri. It can also be made with Condensed Milk and Dried Coconut, but this recipe follows the traditional recipe. 
South Indian cuisine deals with many traditional sweets and desserts that hold their importance during festivals and celebrations. Coconut barfi recipe is an easy sweet recipe that can be prepared with minimal ingredients but still gives a wonderful result.
I have shared some barfi recipes, but no one can replace coconut barfi recipe with its simplicity and taste. I inherited this recipe from my mother because she often prepared it to share with friends and family during the festive season. In those days, I used to go only to help grit the fresh coconut and I would stand next to it as she prepared. But things have changed a lot now. No doubt I have taken this recipe from him, but I have taken it forward. Originally dry coconut and hot milk are added compared to fresh coconut. Adding warm milk helps maintain moisture within the coconut fudge and is an easy alternative to fresh coconut.
The Naryal Barfi recipe is easy and simple to prepare, yet there are some tips and recommendations for it. First, and importantly, I used dry coconut, as I had no access to freshness. If you do, I would always recommend using it. Also, even if you are using fresh, you can still use hot milk. Secondly, I have not added any dry fruits to this recipe and have followed a strict traditional recipe. But you can top it with chopped cashews, almonds and walnuts while shaping. Finally, the recipe easily lasts for weeks if stored in a dry air container.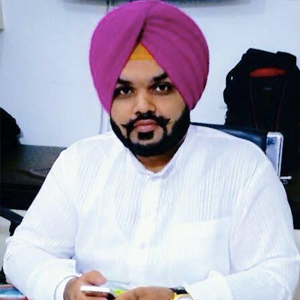 Vaidya Karanvir Singh is the younger Vaidya in Chandigarh Ayurved & Panchakarma Centre. He is the fourth generation in his family who is practicing as a general consultant in Ayurved & Panchakarma treatment at Chandigarh. In his practice, he had treated more than 1000 plus patients worldwide.
Article by Dr. Karanvir Singh (M.D in AYURVEDA, PANCHAKARMA FAGE) and reviewed by Vaidya Jagjit Singh (B.A.M.S)