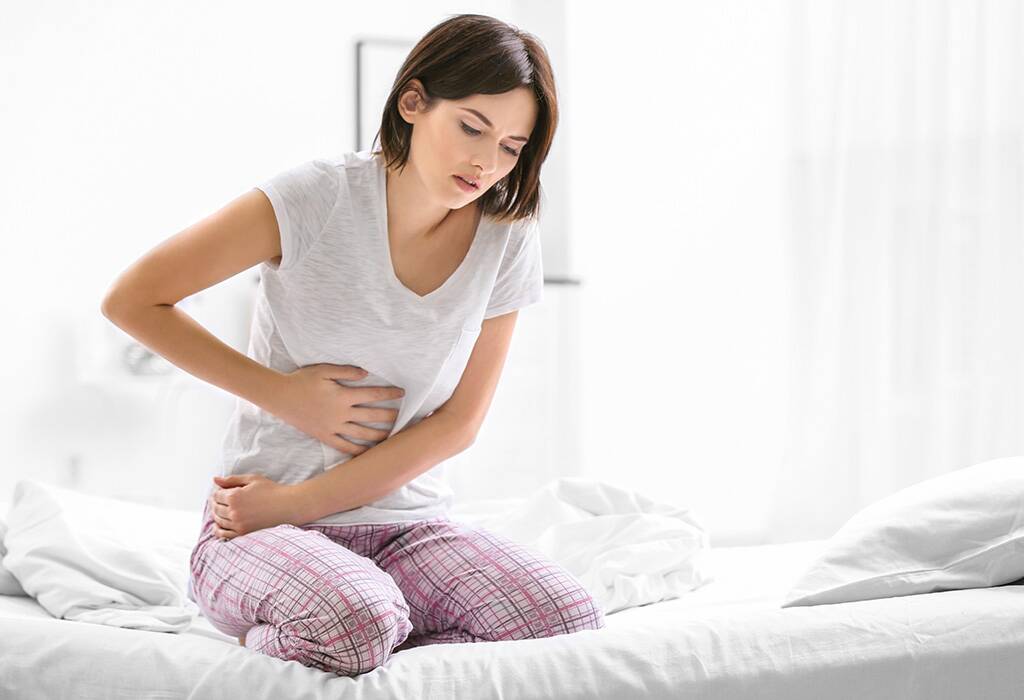 CONSTIPATION – YOGA ASANAS
Constipation is a commonly occurring condition in today's world due to our hectic lifestyle and work environment. It is a condition in which individual has difficulty in empting large bowel and bowel movements becomes less frequent.
Technically individual having fewer than 3 bowel movements in a week is said to be constipated. However frequency of bowel movement varies from person to person. Some individuals have bowel movements many times a day while others have bowel movement 1-2 times a week. Ever individual have unique bowel movement pattern and as long as the pattern do not change its fine.
HOW DOSE CONSTIPATION HAPPEN ?
This condition happens when colon absorbs too much water content from the stool making it hard and difficult to push out of body.
As ingested food normally moves through digestive tract nutrients are absorbed and the partially digested food which remains in tract moves to large intestine  from small intestine. Colon absorbs water from the waste that helps to create stool.
In constipated person the movement of waste is very slowly which give more time for absorption of water from waste. The more the time harder will be the stool.
WHAT ARE THE CAUSES OF CONSTIPATION ?
There are many constipation causes like medications, lifestyle choices, medical conditions and pregnancy.
Lifestyle causes of constipation are :
Dehydration
Eating low fibrous diet.
Stress
Not doing enough exercise.
Intake of large amount of milk or cheese
Change in routine like eating or traveling or going to bed at different times.
Delaying the empting of bowel
Medications that may cause constipation are :
NSAIDs like ibuprofen , naproxen etc
Antidepressants like fluoxetine etc
Antacids with aluminum or calcium content
Psychiatric drugs like olanzapine or clozapine
Strong pain medications like narcotics containing codeine, hydromorphone etc
Allergy medicines like antihistamines
Iron pills
Anti-nausea medicines like ondansetron.
Health conditions which may contributes in development of constipation are :
Irritable bowel syndrome
Neurological disorders like multiple sclerosis, Parkinson's disease, spinal cord injury , stroke etc.
Intestinal obstruction
Colorectal cancer
Lazy bowel syndrome
Endocrine conditions like diabetes, hyper-calcemia, hypothyroidism. and uremia.
Structural defects in digestive tract like volvulus, imperforate anus , colonic atresia etc
Pregnancy
WHAT ARE THE SYMPTOMS OF CONSTIPATION ?
Common symptoms of constipation includes :
Stool is hard, dry and lumpy
Difficult or painful defecation of stool
Fewer than 3 bowel movements in a week
Stomach cramps or ache
Nausea
Bloating
Feeling incomplete emptying of bowel after defecation
Loss of appetite
WHAT ARE THE COMPLICATION OF CONSTIPATION ?
If not cured on time it can cause damage which give rise to complication :
Anal fissure
Symptomatic hemorrhoids
Rectal bleeding after straining
Fecal impaction
AYURVEDIC APPROACH :
In Ayurved it can be correlated with Malabaddhata. According to Ayurved apana vata is responsible for free flow of stool but when its functions are hampered it can result in development of malabaddhata or constipation.
Intake of dry, rough, light quality food, Excessive intake of food with astringent, pungent and salty taste, Night awakening, Less water intake etc are the causes that vitiate the Apana vata in the body.
The vitiated apana vata blocks the lower part ofcolon leading to development of constipation.
HERBS :
Patola
Hareetaki
Draksha
Jayapala
Danti
Castor oil
YOGA ASANAS :
HALASANA (PLOUGH POSE) :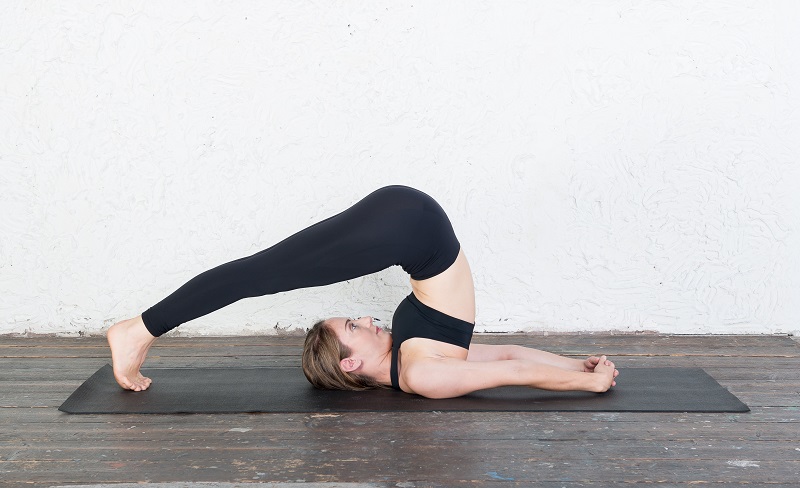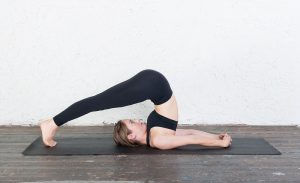 This helps to strengthen stomach and back muscles . It helps to stimulate abdominal viscera and organ thus aids in digestion and relieves constipation. This pose also helps to reduce stress
STEPS:
Lie down on mat on your back and put hands by your side with palms facing downward.
Slowly lifting your feet off the ground using abdominal muscles raising leg to make 90 degree angle while deeply inhaling .
Continue to take normal breaths while supporting your hips and back with your hands and lift them off the ground.
Gently sweep your legs over the head till yours touches the ground behind your head
Keep your back in perpendicular angle with the ground.
Hold the pose for a minute and slowly return to initial position .
PRECAUTIONS :
Neck pain
High blood pressure
Pregnancy
Spondylosis
Slipped disc
Headache
PAWANMUKTASANA (WIND RELIEVING POSE ) :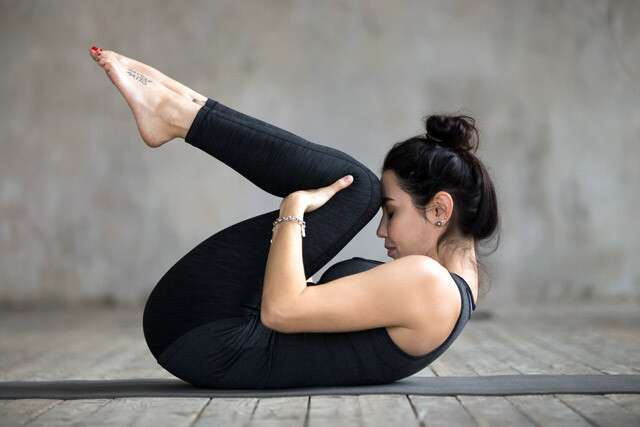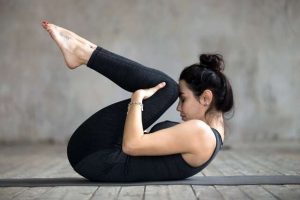 It aids in removing gas and enhance digestive system. It provide quick relief in flatulence by improving bowel movement. This pose is ideal for constipation and indigestion.
STEPS:
Lie down on mat on your back and legs stretched forward .
Slowly inhale and fold the knees and bring them towards chest while hugging them
Lift the head and tuck your chin into chest to deepen the stretch.
Hold the posture for a minute
Gradually return to initial position.
PRECAUTIONS:
Recant abdominal surgery
Pregnancy
Hernia
Cardiac conditions
Menstruation
DHANURASANA ( BOW POSE):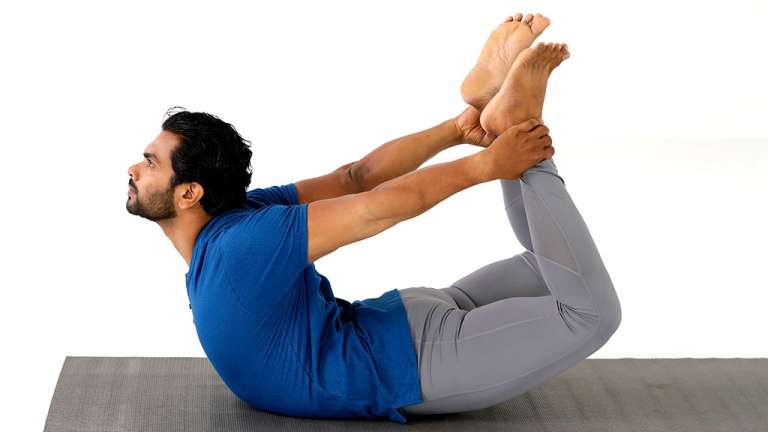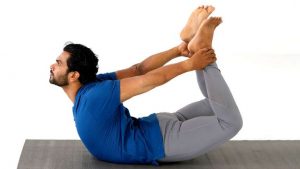 It helps to strengthen whole abdominal organs thus improving digestion and prevents constipation. It helps in prevention of disease by improving elimination through intra-abdominal pressure.
STEPS:
Lie down on your stomach while placing feet slightly apart, parallel to hips and arms on the sides of body.
Slowly fold your knees up and hold ankles with your hands to stabilized the pose.
Take deep breaths and slowly lift the chest off the floor and pull legs toward your back
Hold the posture for few seconds
Slowly exhale and return to initial position
PRECAUTIONS :
High blood pressure
Headache
Migraine
Insomnia
Hernia
BALASANA (CHILD's POSE):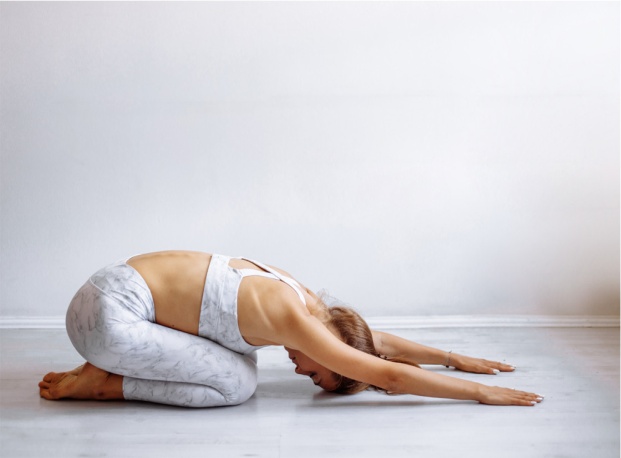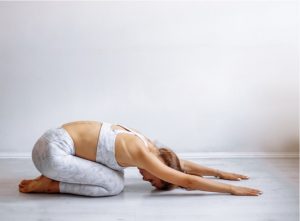 It contracts abdominal organs , improve blood circulation thus aids in bowel movements. With regular practice individual can make his bowel movements healthy.
STEPS :
Sit on your heels on the ground with big toes touching each other and knees at hip-width apart.
Taking deep breaths start bending forward slowly stretching chest and arms forward.
Ret your head on ground with arms stretched over head.
Hold the posture for few deep breaths and gradually return to sitting position.
PRECAUTIONS :
Ankle injuries
Low blood pressure
Knee injury
Pregnancy
Diarrhea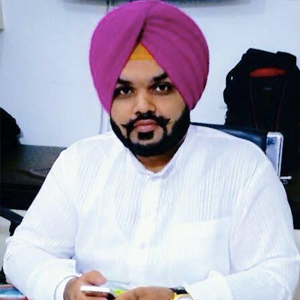 Vaidya Karanvir Singh is the younger Vaidya in Chandigarh Ayurved & Panchakarma Centre. He is the fourth generation in his family who is practicing as a general consultant in Ayurved & Panchakarma treatment at Chandigarh. In his practice, he had treated more than 1000 plus patients worldwide.
Article by Dr. Karanvir Singh (M.D in AYURVEDA, PANCHAKARMA FAGE) and reviewed by Vaidya Jagjit Singh (B.A.M.S)