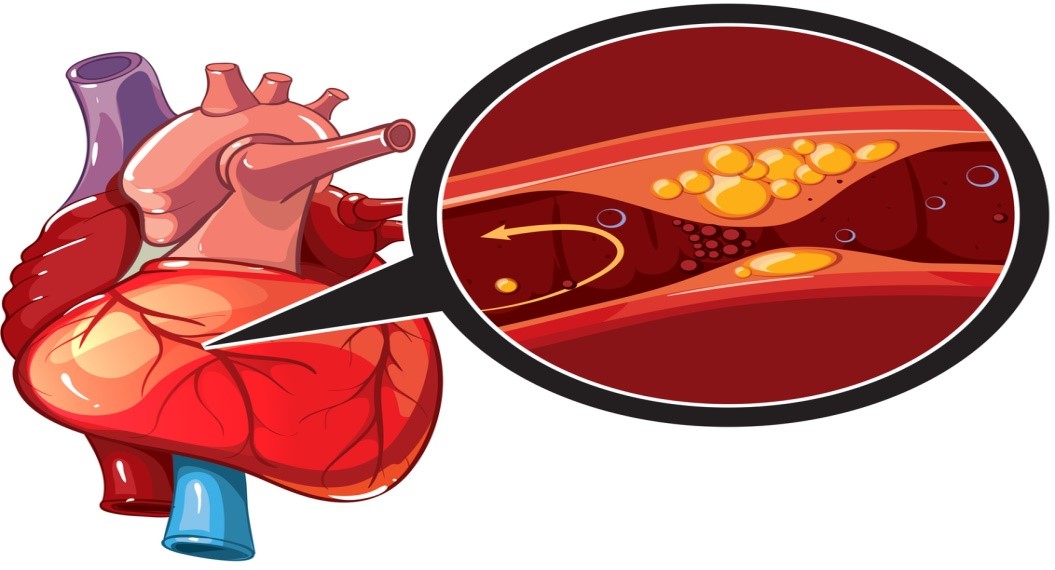 Coronary artery disease is commonly known as CAD, is a type of heart disease. In this disease, a plaque-like substance starts to accumulate inside the arteries of the heart, due to which these arteries start narrowing and then blood stops reaching the heart. Not only this, if this disease is not taken care of, then gradually this plaque makes its place up to half of the arteries.
What is coronary artery disease?
Coronary artery disease is a disease in which the heart does not get enough blood to function.
In this disease, the artery that carries blood to the heart gets blocked and a type of plaque starts to accumulate around it. Although it is possible to treat this disease, but if it is not taken care of, then it can also lead to death.
Coronary artery disease causes
Coronary artery disease completely damages the heart and it stops working, there are many reasons for this disease like-
Heredity-
Most of the diseases related to heart and kidney are due to family history. If someone in your house has coronary artery disease, then you can also get this disease easily. Therefore, if someone in your house has this disease, then you should also get your health check-up done so that there will be no problem in the future.
Unhealthy Diet-
Food has a great impact on our health; if our diet is not balanced then diseases themselves take place in the body. That's why it is very important to have a healthy diet.
Smoking-
Smoking is also a major cause of coronary artery disease, so as soon as possible you should say goodbye to your smoking habits and get a health check-up.
Diabetes-
Coronary artery disease is very early in diabetes patients. Therefore, people who have diabetes disease take special care of their health so that no other disease can touch them.
Taking stress-
People who take excessive stress or live in tension can also develop coronary artery disease. Most of the diseases related to heart are due to stress and tension.
Symptoms of Coronary Artery Disease
All diseases have some or the other symptoms, in such a situation there are many symptoms of coronary artery disease, if they are taken care of, then this disease can be easily overcome.
Pain in the shoulders
Doctors say that in some people, coronary artery disease starts with pain in the shoulder, during which there is unbearable pain in the shoulder of the victim.
Chest pain
Chest pain is one of the most common symptoms of this disease. A person suffering from coronary artery disease always complains of chest pain. Usually people ignore this symptom but ignoring it can also cause angina.
Shortness of breath
In coronary artery disease, the person suffering from shortness of breath gets tired after doing even a little work or climbing stairs. If this problem is always there then it is a sign of serious illness.
Feeling Weak
Due to coronary artery disease, the person always feels weak, it is common for people who work all day to feel tired but some people feel tired without any work and start sweating.
CORONARY ARTERY DISEASE TREATMENT
IN MODERN SCIENCE
Some people believe that coronary artery disease is an incurable disease, but it is not so, this disease can be easily cured with some surgery, apart from this, if you have the disease in the early stages, then it can also be done with the help of some medicines.
ECG
Coronary artery disease can also be treated with ECG, with the help of ECG; doctors try to find out whether the heart of the victim is beating properly or not.
Taking medicine
In the early stages of coronary artery disease, this disease can also be cured with the help of some medicines, in which case doctors give some such medicines so that the disease does not spread to other parts of the body.
CT Scan
If there is any kind of disease or problem in coronary artery disease, then it can also be treated with the help of CT scan.
From the scan, it is known that where and what kind of problem is there in the body, in such a situation, doctors give medicine for the same disease.
Bypass Surgery
In this disease, when the suffering person does not get relief from any kind of treatment and the problem keeps on increasing, then in this situation doctors recommend bypass surgery. After this surgery, the patient becomes completely healthy.
Coronary Angiography
Angiography is also considered a good treatment for coronary artery disease. Angiography is used to correct blockages in the blood vessels of the heart. So, that the circulation of blood starts again.
IMPORTANCE OF AYURVEDA IN HEART DISEASES
Ayurveda is extremely beneficial and beneficial in reducing heart diseases.
Ayurveda medicines are helpful in curing heart patients completely. Medicines made from the bark of Arjuna, Brahmi, Jatamansi, Giloy, Veet Grass, Buransh etc. are effective in heart disease.
Medicines and tea made from the bark of Arjuna are capable of removing heart related problems.
Brahmi keeps the mind calm and sharp and is especially useful for women. Jatamansi strengthens the immune system and is beneficial in controlling palpitations and epileptic seizures.
Castor oil is also beneficial, if used as per the advice of your doctor.
CAC SPECIAL HEART CARE KIT
For detail description of the medication visit-https://www.chandigarhayurvedcentre.com/product/heart-care-kit/
DIET AND LIFESTYLE FOR HEALTHY HEART
Consumption of Ginger, garlic, dry ginger, chilli, clove, bay leaf, and rock salt is good choice for Heart patients.
Drink a glass of milk mixed with powder of small peepali, nutmeg and turmeric before sleeping.
Heart patients should do daily yoga and meditation. Morning walk is also beneficial. Eat simple food. Forget junk food, oily and cold foods.
Stress and Anxiety- Don't worry and get angry too much.
Take care of vitamin D- Heart patients should also avoid some, although Vitamin-D is good for bone health.
Do not take egg, non-vegetarian food.
Avoid smoking and consumption of alcohol.
Do not drink too much tea and coffee.
Say bye-bye to fast food and junk food.
Do not consume sauces, fried vegetables, chips, canned food, cheese, khoya, cream, butter, coconut oil and biscuits.
Do not take too much sweet.
Take less food at night.
Avoid excessive consumption of Oily food and chilli spices.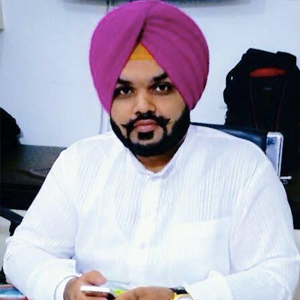 Vaidya Karanvir Singh is the younger Vaidya in Chandigarh Ayurved & Panchakarma Centre. He is the fourth generation in his family who is practicing as a general consultant in Ayurved & Panchakarma treatment at Chandigarh. In his practice, he had treated more than 1000 plus patients worldwide.
Article by Dr. Karanvir Singh (M.D in AYURVEDA, PANCHAKARMA FAGE) and reviewed by Vaidya Jagjit Singh (B.A.M.S)