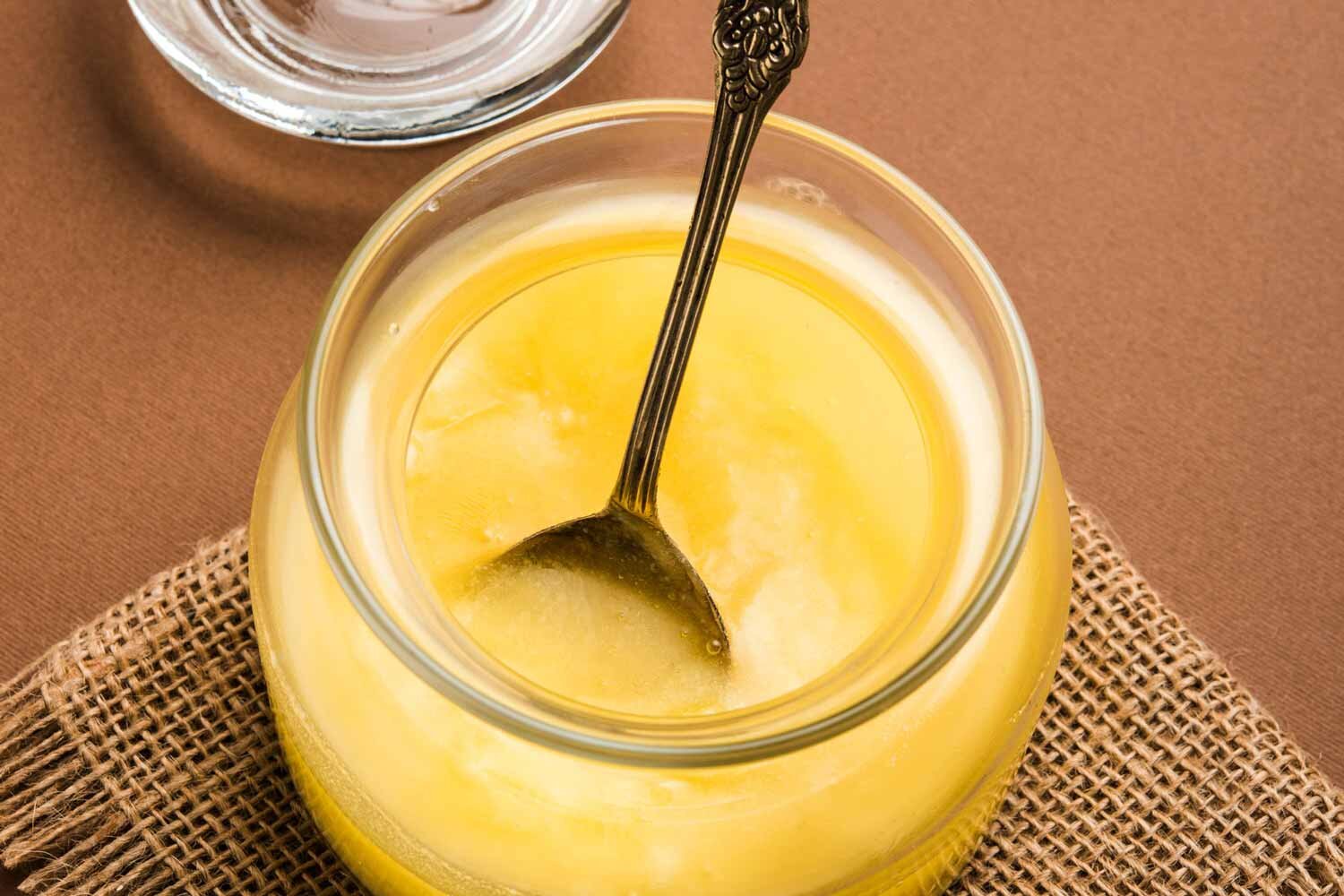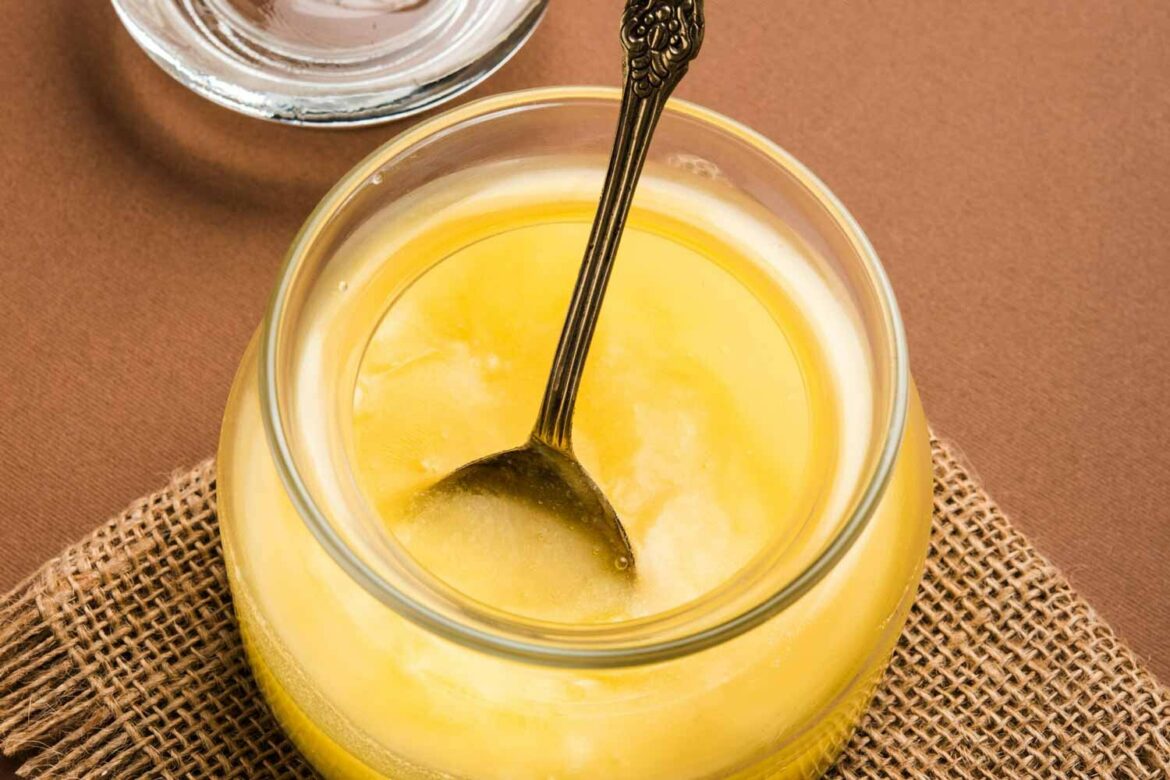 DESI GHEE VS REFINED OIL: WHAT'S BETTER?
WHAT IS GHEE?
Ghee is a staple product which has been used in Indian cuisine since times immemorial. Ghee is a Sanskrit word which means sprinkled. It is a type of clarified butter which is more concentrated in fat as compared to butter. In butter, there is more amount of milk solids and water but in ghee, they are removed. It was made in ancient times as an alternative to butter as it get spoiled earlier. Ghee can be kept at room temperature for longer period.
In Ayurveda, ghee is called ghrita. It is used as a medicine in various types of diseases.
WHAT ARE THE PROPERTIES OF DESI GHEE?
Ghee is a rich source of several types of vitamins such as vitamin A, C, D, K and E. It is having great antioxidant properties. Thus, it is helpful in reducing the risk of heart diseases, arthritis, cataracts and cancer. It contains omega-3 fatty acids and conjugated linoleic acid which helps in reducing inflammation of the gut. It helps in rapid and more absorption of nutrients into the body.
BENEFITS OF DESI GHEE
Here are some of the benefits of consuming desi ghee:
As desi ghee is a good source of vitamin A, its regular intake is good for maintaining good eyesight, skin health and immunity.
Desi ghee has butyric acid in it. It is a short chain fatty acid which improves digestive function in humans and decreases inflammatory reactions within the body. It is also used topically for the treatment of swelling and burns.
It is rich in linoleic acid which helps in maintaining cholesterol level and thus reduces excessive body weight. It also helps in fighting cancer.
Desi ghee contains high concentration of monounsaturated omega-3 fatty acids. These fatty acids are helpful in reducing inflammation and protect the heart from various types of heart diseases.
As it is formed by removal of milk solids, it contains very small amount of lactose and casein. So it is a good source of fat for lactose intolerant people.
It is a good home remedy for treating cough in winters.
It helps in curing the problem of constipation.
WHAT IS REFINED OIL?
The oil which has been purified is called refined oil. But it is not the pure oil. The process of purification involves use of harmful chemicals such as nickel. It is treated with acid, alkali or is bleached. It is then neutralized, filtered or deodorized. These processes require a hydrocarbon called hexane. It has some of the harmful chemicals which are used as preservatives and there is presence of sodium hydroxide also. It leads to PUFA-poly unsaturated fatty acids which make the oil rancid and thus they require deodorization. When the oil is extracted from the seeds, it leads to formation of trans fats. There is so much smell that it needs to be deodorized.
WHAT ARE THE COMMONLY USED REFINED OILS IN MARKET?
Following are the refined oils which are commonly used:
Vegetable oil
Canola oil
Soybean oil
Safflower oil
Margarine
Corn oil
HARMFUL EFFECTS OF REFINED OILS
The consumption of refined oils can cause the following harmful effects:
Refined oils can cause digestive problems. During the process of formation of refined oils, there is addition of a toxic chemical called sodium hydroxide. This chemical highly affects the lining of the alimentary canal, thus causing a trouble in digestion and absorption. It causes tumors, cysts, gastroenteritis and ulcers. There is also increased amount of omega-6 fatty acids in it. Omega-6 fatty acids are very harmful for gut health. It is responsible for various fatal diseases like Irritable bowel syndrome, colitis, etc.
Refined oils are carcinogenic. Nickel is one of the most important chemical which is used in refining of oils. It has adverse effects on respiratory system, liver and skin. It increases the risk of breast cancer in women and other types of cancers also.
During the refining process, all the valuable nutrients get destroyed and there is increase in amount of trans fats. Trans fats increase the amount of bad cholesterol and triglycerides in blood. They decrease the amount of good cholesterol simultaneously. This leads to accumulation of plaque inside the walls of arteries and causes narrowing of arteries. This is responsible for various heart diseases like angina, ahteosclerosis, shortness of breath or heart attack. It the blockage occurs in the brain, it leads to stroke.
The refining process of oils involve bleaching, deodorizing, etc. All these processes are acidic or alkali treatments. They decrease the flavor, smell and chlorophyll content present in the oil.  The rancidity of the oil increases. The alveoli of lungs get shrink due to presence of chemicals in the oil. There occurs difficulty in breathing and in some cases lung infection also.
CONCLUSION
Desi ghee is more beneficial than refined oils. It is pure and all the nutrients are conserved in it. However, as we have seen refined oils contain many harmful chemicals it is not good for body but causes various diseases like ulcers, allergies, diabetes and infertility, etc. So one should use desi ghee and avoid refined oils.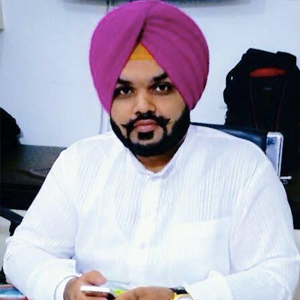 Vaidya Karanvir Singh is the younger Vaidya in Chandigarh Ayurved & Panchakarma Centre. He is the fourth generation in his family who is practicing as a general consultant in Ayurved & Panchakarma treatment at Chandigarh. In his practice, he had treated more than 1000 plus patients worldwide.
Article by Dr. Karanvir Singh (M.D in AYURVEDA, PANCHAKARMA FAGE) and reviewed by Vaidya Jagjit Singh (B.A.M.S)