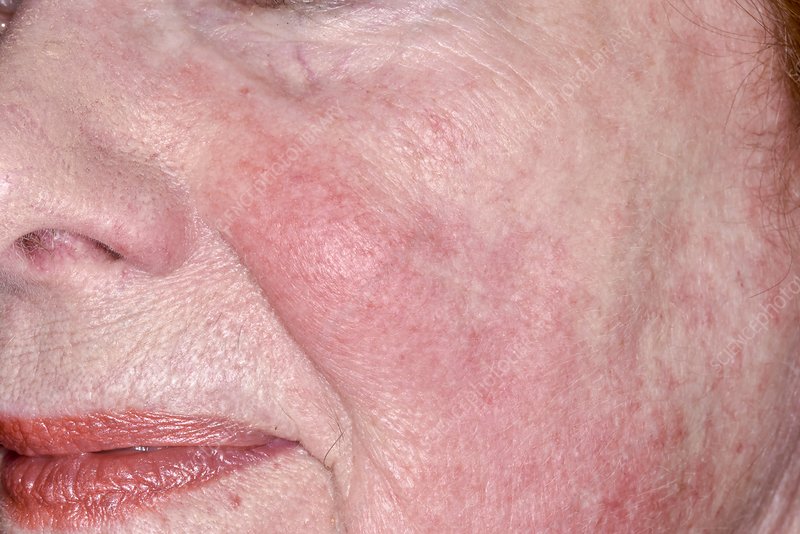 DESCRIPTION
It is upper layers skin infection.

The most common cause is streptococcal bacteria, especially Streptococcus pyogenes. 

It cause fiery red rash with raised edges that can easily be differentiate from the skin around it.

The affected part of skin warm to touch. 

Erysipelas mostly affect the face, but it also suggest the inflammation also involved legs almost 70- 80% of cases. 

Rash also appear on the arms or trunk.

Erysipelas begins with minor trauma such as a bruise, burn, wound, or incision.



CAUSES
This infection develops when bacteria enter the skin through cuts or sores. The skin injuries that increase the chances of erysipelas include:
Cuts to the skin, ulcers, or bed sores

Insect or animal bites

Wounds from surgery
Pre-existing skin conditions that cut the surface of the skin and increase the chances of getting erysipelas. These conditions include:
Eczema

Impetigo

Fungal infections

Other conditions can also increase the risk of a person getting erysipelas include:

Veins and lymphatic vessels not working as they should

Obesity

Alcoholism

Poorly controlled diabetes

Circulation problems

Weakened immune system

Some medications can weaken the immune system and lead to erysipelas such as cancer drugs.




Erysipelas can affect every people but most commonly affects infants and adults over the age of 60.

Erysipelas is not hereditary or contagious.



SYMPTOMS
Swollen and shiny

Redness

Warm and tender to the touch

Blisters in severe cases

Fever, shivering, chills, fatigue, headaches, and vomiting.

Sharp edges between the affected areas 

Red streaks above the affected area

Can turn purple or black in severe cases.



WHO GETS ERYSIPELAS
Previous episode of erysipelas

Insect bites, ulcers and chronic skin conditions such as psoriasis, athlete's foot and eczema.

Current injury such as trauma, surgical wounds, radiotherapy.

Exposure of the umbilical cord and vaccination site injury in newborn.

Nasopharyngeal infection

Venous disease such as gravitational eczema, leg ulceration and lymphedema

Immuno-deficiency disease such as Diabetes, Alcoholism, Obesity, Human immunodeficiency virus (HIV)

Nephrotic syndrome

Pregnancy.



COMPLICATIONS OF ERYSIPELAS
Persistence of risk factors

Lymphatic damage


Complications are rare but can include:

Abscess

Gangrene

Thrombophlebitis

Chronic leg swelling

Infections distant to the site of erysipelas

Post-streptococcal glomerulonephritis (a kidney condition affecting children)

Cavernous sinus thrombosis (dangerous blood clots that can spread to the brain)

Streptococcal toxic shock syndrome



GENERAL TREATMENT FOR ERYSIPELAS
Cold packs and analgesics to relieve local discomfort

Elevate infected limb to reduce local swelling

Compression stockings

Proper dressings of wound with saline that are frequently changed with time.
Antibiotics
Oral or intravenous penicillin is the first choice of antibiotic.

Erythromycin, roxithromycin used in patients with penicillin allergy.

Vancomycin



CAC TREATMENT FOR ERYSIPELAS
Detox Premium Powder

– This is a herbo-mineral preparation that contains ingredients like Parwal Pishti, Giloy satv, Shukta Pishti, Kamdudha Ras, Gandhak Rasayan, etc.

Parwal Pishti

– This Pishti reduces inflammation, flaking, itching of the skin. The Pishti is composed of natural coral calcium processed with rose water.

Shukta Pishti

– It helps to balance the Pitta dosha in the body. All signs and symptoms related to Psoriasis patients are managed with this article.

Giloy Satv

– This satv is prepared from the herb Giloy (Tinospora cordifolia). The anti-inflammatory, antioxidant, and analgesic properties of this herb deal with psoriasis easily.

Kamdudha Ras

– This herbal-mineral classical preparation balances Pitta dosha in the body.

Gandhak Rasayana

– This herbal preparation is used since ancient times for all types of skin disorders.

Tal Sindoor

– It contains ingredients like Shuddh parad, Aloe vera, Gandhak, etc that relieve redness in psoriasis patients.

Akik Pishti

– This Pishti reduces all types of Pitta related disorder hence it gives good results in psoriasis.


Recommended Dosage

– Take 1 sachet twice daily with plain water.

Blood Purifier Syrup

– It is ayurvedic syrup that consists of various natural ingredients such as Khadir Chall (Acacia catechu), Manjistha (Rubia cordifolia), Neem (Azadirachta indica), Giloy (Tinospora cordifolia), Harad (Terminalia bellirica), Baheda (Terminalia chebula), Amla (Emblica officinalis), etc. As the syrup purifies the blood by removing excess toxins it is very beneficial in maintaining proper circulation and improves the skin naturally.


Recommended Dosage

– Take 2 teaspoonful twice daily.

Skin Care Plus tablet

– Skin care tablet is a pure ayurvedic formulation. It help to maintain the texture of your skin depending on the type of skin you have. It contains various herbs like Haridra khand, Panchnimb churna, Khadir chahal, Chirayta, Mulethi, Chopchini, Gandhak, Ajmoda that work very effectively on all skin types. Skin care is a blood purifying tablet. It cools and detoxifies the blood, increase blood circulation of the skin. It minimizes the blemishes, lighten sun tan, delay ageing of skin and heal skin problems.


Recommended Dosage

– Take 1 tablet twice daily.

Panchatikta Ghrita Guggulu

– Panchatikta Ghrita Guggulu is an ayurvedic preparation mainly used for skin diseases. This tablet contains pure herbal ingredients such as Nimba(Azadirachta indica), Patola(Cucumis acutangulus), Guduchi(Tinospora cordifolia), Vasa(Adhatoda vasica), etc. This tablet promotes detoxification and rejuvenation. Panchatikta Ghrita Guggulu tablet is a natural source of anti – oxidant. It promotes engender vibrant and healthy skin.


Recommended Dosage

– Take 1 tablets twice a day with normal water.

Twak Tailam

– this is the herbal oil and is purely Ayurvedic preparation. CAC Twak Tailam provides relief from various skin problems such as pimples, blemishes, scars, ulcers, wounds, skin rashes, dry patches, itching, skin irritation, reduces redness, etc. It is composed of natural herbs that pacifies all three doshas and provides healthy skin. This oil is made up of pure herbs such as yashtimadhu (Glycyrrhiza glabra), manjistha (Rubia cordifolia). Twak tailam supports skin health, helps in reducing uneven pigments, delays the process of ageing, improves complexion, and helps in deep detoxification, blood purification without any side effects. This oil moisturizes your skin, and makes your skin spotless and glowing naturally.


Method of Application –

 Apply over the affected area of the skin.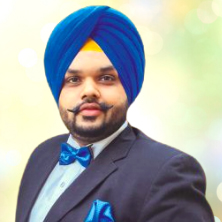 Dr. Vaidya Karanvir Singh is the younger Vaidya in Chandigarh Ayurved & Panchakarma Centre. He is the fourth generation in his family who is practicing as a general consultant in Ayurved & Panchakarma treatment at Chandigarh. In his practice, he had treated more than 1 Lakh Plus patients worldwide.
Article by Dr. Karanvir Singh (M.D in AYURVEDA, PANCHAKARMA FAGE) and reviewed by Vaidya Jagjit Singh (B.A.M.S)