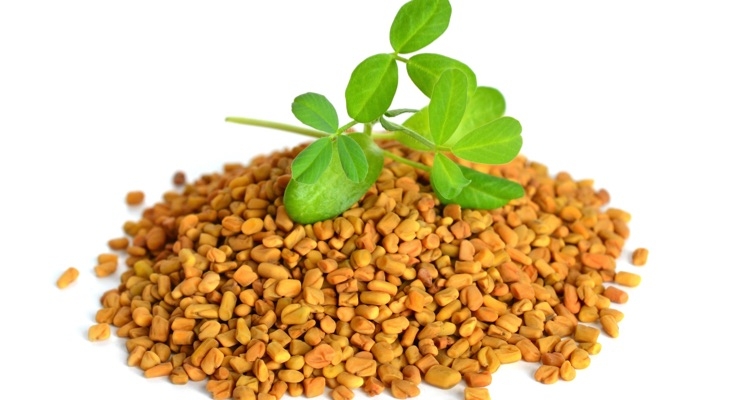 You must know about fenugreek (methika). It is also called Methika. Fenugreek is used in every household. People like the greens of fenugreek leaves. Many people like fenugreek sauce. Soaps and cosmetics are made from fenugreek seeds. Apart from this, fenugreek also has many benefits. 
 It is said in Ayurveda that fenugreek is also a medicine for many diseases. Its seeds are used as spices as well as medicine. Fenugreek ladoos are specially given to the pregnant woman in the villages. Fenugreek have properties to control diabetes and prevent knotting. 
What is fenugreek?
Methika plant grows once a year. The plant length is about 2-3 feet long. Small flowers come to the plant. Its pod is like moong dal. Its seeds are very small. It is bitter in taste. Methi leaves are light green and flowers are white in color. Its pod contains 10 to 20 small, yellow-brown pungent seeds. These seeds (uses of methi dana) are used in many diseases. There is another species of this, which is called forest fenugreek. It is of lesser quality. It is used as animal feed.
Name of Fenugreek in other languages
The botanical name of fenugreek (methika) is Trigonella foenum Greekum (Trigonella foenum-graecum Linn. & Syn-Trigonella tibetana (Alef.) Vassilcz.). It is the plant of Fabaceae family. Its names in English and various Indian languages ​​are as follows: –
Fenugreek in –
Hindi – Fenugreek

English – Fenugreek, Greek hay, Greek clover

Sanskrit – Methika, Methini, Methi, Deepni, Bahupatrika, Bodhini, Bahubija, Jyoti, Gandhaphala, Vallari, Chandrika, Mantha, Mishrapushpa, Kairavi, Kunchika, Bahuparni, Pitbija, Munichada

Gujarati – Methi, Methani

Tamil – Mentulu, Vandayam

Telugu – Mentikura); Mentulu

Bengali – Methi, Methani

Nepali – Methi

Punjabi – Methi, Methini

Marathi – Methi

Malayalam – Ullav, Uluva

Manipuri – Methi

Arabic – Hilbeh, Hulbah
Fenugreek seeds nutritional value in fenugreek
Fenugreek seeds have a good amount of vitamins and minerals. Many types of vitamins are found in it, such as folic acid, thiamine, niacin, vitamin K, vitamin A and vitamin B6. Many minerals are also found in it, such as Zic, Selenium and Magnesium.
Fenugreek Benefits
You can include it in your diet due to the health benefits of fenugreek seeds and good flavor. The benefits of fenugreek seeds are many for health. You do not need to think much before consuming it because it will give you the most benefits. Fenugreek seeds also act like a medicine. Also, they help us live healthy lives. Ayurveda says that fenugreek grains keep us away from daily problems. 
Fenugreek Health Benefits
You can eat fenugreek seeds in any form. You can use fenugreek leaves in greens, put in potato vegetable, etc. You can consume it in any form, it will definitely give you benefits. 
Fenugreek seeds helps to improve digestion
The benefits of fenugreek are considered very good for the stomach. Due to the fiber in it, it helps us to fight stomach problems. People who have stomach blisters can get the benefits of fenugreek. Fenugreek leaves help to relieve stomach irritation.
Fenugreek Helps in Improving Blood Glucose Level
Fenugreek leaves contain dissolving fibers which slow down the digestive power. Due to which blood sugar level remains normal. Also keeps our insulin resistance low. Fenugreek rash must be taken for those who are undergoing diabetes 2. Consuming fenugreek in the right quantity can help people going through diabetes to a great extent.
Fenugreek Benefits for Lowering Cholesterol Level
Consuming fenugreek seeds keeps our cholesterol level under control. It is caused by easy dissolving in water. The fiber in fenugreek is found in uncooked food and does not allow cholesterol to be taken from it. To take benefits of fenugreek (methi seeds), consume it after soaking it in water. Putting fenugreek in the food gives more benefits than soaking it in water and then consuming it again.
Fenugreek Is Beneficial For Arthritis
Fenugreek seeds cannot completely cure arthritis, but can relieve pain. Benefits of fenugreek seeds are due to its anti-inflammatory properties. It gives relief from the pain caused by the tissue present in the body.
The benefits of fenugreek help in reducing weight
The benefits of fenugreek (methi ke fayde) can be of great use to those who are on the way to lose weight. Losing weight means reducing calorie intake. But when you feel hungry, you eat food without thinking due to which the weight is not reduced. When this happens, fenugreek helps you. We have already told you about the characteristic of fenugreek in water. Due to this quality, they store your food in the stomach. You do not feel hungry due to food stored in your stomach for a long time. Due to loss of appetite, you do not eat food again and again, which keeps the weight under control.
Fenugreek Benefits For Improving Our Kidney's Functioning
Consuming fenugreek seeds keeps our kidneys safe and also works well. While eating food, we eat many things that contain chemical that can damage the kidneys. It is from these chemicals that fenugreek seeds provide protection to the kidneys. After which it can be said that the benefits of fenugreek are necessary for kidney protection.
 Fenugreek Seeds Helps in Maintaining Good Heart Health
 Let me tell you that the benefits of fenugreek helps in keeping a healthy heart. Heart disease is mostly due to increase in blood cholesterol and glucose level. People who consume fenugreek seeds are less likely to have heart disease. These help to maintain our cholesterol and glucose levels normal.
Fenugreek is a natural moisturizer
Eating fenugreek seeds keeps our skin healthy and natural moisturized. Also, they help in removing dead cells from our skin. After which our skin freshens and glows.
For this, you need one teaspoon of fenugreek powder and one teaspoon of water. Mix fenugreek powder in water so that it becomes a paste. Apply this paste on your skin with the help of a clean hand or cotton. Wash your skin after half an hour.
Prevents Acne
The benefits of fenugreek are also due to the anti-inflammatory properties present in it. When its paste is applied on the face, a layer is formed on the skin. Which protects our skin from the dirt outside. Fenugreek has anti-bacterial properties due to the presence of external germs in the skin.
For this, you need 4 cups of water and 4 teaspoons of fenugreek seeds. Soak fenugreek seeds in water for overnight. In the morning, boil fenugreek water for 15 minutes. Now filter the water and then keep it in normal temperature. Now apply this water on your face 2 times a day with a cotton cloth. If there is water left then keep it in the fridge.
Fenugreek Benefits For Healthy Hair
The paste of fenugreek seeds and curry leaves helps to keep the hair dark. After making the paste of these two, keep it in the roots of the hair for at least 30 minutes. Fenugreek seeds help in bringing the natural color of hair and also nourishes hair.
How to use
For this, you need a spoonful of fenugreek seeds and a cup of coconut oil. This process is slightly longer but also beneficial. Put fenugreek seeds and coconut oil in a bottle and keep it for 3 weeks. Keep the bottle in a cool place where there is no sunlight. Sieve the oil after 3 weeks and then you can give a light massage to the hair with this oil.
Stops Pre-Mature Graying Of Hair
There has been a lot of change in today's food and drink, due to which our body also undergoes changes. And its effect is soon seen in hair. Fenugreek seeds and hard leaf paste should be applied to prevent premature graying of hair. This brings back the natural color of hair.
For this, you need two spoons of fenugreek seeds and 1 handful fresh curry leaves. Allow the fenugreek seeds to soak overnight. Grind fenugreek seeds in the morning with curry leaves. Use water as needed to make a paste and then apply it to the hair for half an hour and then wash it with shampoo.
 Reducing Dandruff
Due to the changing weather, hair starts getting rancid and this is a common practice. Fenugreek seeds have anti-bacterial properties. By applying its paste, hairiness gets lost and essential diet is also provided. Also prevents dry hair and itching.
How to use
In this, you need 2 teaspoons of fenugreek seeds, one teaspoon lemon juice and one teaspoon coconut milk. It is difficult to get coconut milk but it is not impossible. After soaking fenugreek seeds overnight, grind them in the morning and then add lemon juice and coconut milk to the paste. Apply this paste in the hair roots for 20 minutes and then gently massage the head with hands. Now wash the hair with a mild shampoo.
Uses Of Fenugreek
Soak fenugreek seeds in water overnight and then drink water on an empty stomach in the morning.

Apart from this, soaking fenugreek overnight after boiling the water for 15 minutes in the morning and drinking it after cooling is also beneficial. It is beneficial for people undergoing diabetes.

In most Indian homes, fenugreek is used as a tempering dish. This increases the taste and nutritional value of food.

Roasted fenugreek seeds can also be eaten by adding salads, smoothies, soups etc. to a favorite dish.

It is said by elders that taking fenugreek seeds (small quantity) with water in stomach pain can give relief in stomachache.

People suffering from constipation are advised to take fenugreek in the morning and evening.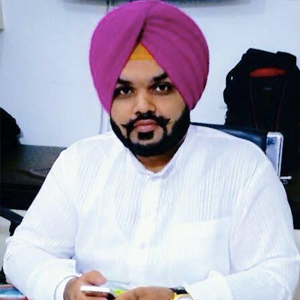 Vaidya Karanvir Singh is the younger Vaidya in Chandigarh Ayurved & Panchakarma Centre. He is the fourth generation in his family who is practicing as a general consultant in Ayurved & Panchakarma treatment at Chandigarh. In his practice, he had treated more than 1000 plus patients worldwide.
Article by Dr. Karanvir Singh (M.D in AYURVEDA, PANCHAKARMA FAGE) and reviewed by Vaidya Jagjit Singh (B.A.M.S)