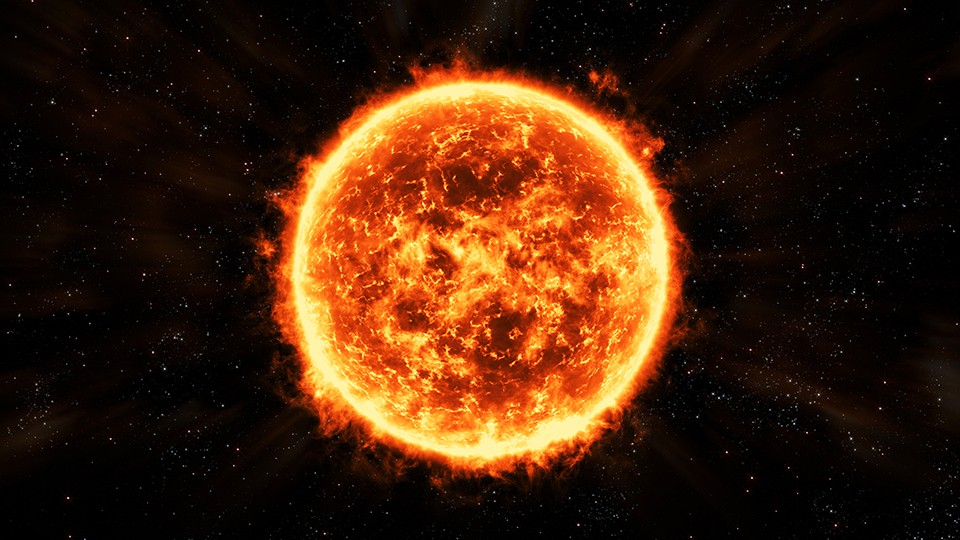 Five Nutritional Supplements for Sun Protection
Ultraviolet radiation from sunlight exposure is known to cause photodamage in the skin.Repeated exposure increases the risk of other conditions such as wrinkles, dark spot and skin cancer.
While avoidance of intense sunlight ,sun protective clothing and sunscreens are important to avoid sun damage,
The use of oral supplements has gained popularity in their potential to assist with sun protection.
A taking of supplements is one method to shield your skin from UV radiation by preventing sunburns and ultimately carcinoma.
Sunburn is seen as a standard reaction when skin is excessively exposed to sunlight. This injury is named UV-induced erythema.
UVB radiation is the most important region of typical sunburn, which starts to develop within a some hours.
The individual sensitivity toward erythematogenic UV exposure.
These five nutritional supplements may help in prevent the skin from sun:-
NICOTINAMIDE (Vit B3):-
Nicotinamide     (also known as niacinamide) is that the precursor of nicotinamide adenine dinucleotide (NAD+) which is vital cofactor for ATP production.
ATP provides  energy source to drive many process of living cells  .    
From UV radiation the immunosupperssion and DNA damage is additionally reduced by nicotinamide.          
Nicotinamide is a Vitamin B3 supplement that may help prevent skin cancers and precancers cell growth.
According dermatologists said that Vitamin B3 supplements reduced the rate of new squamous-cell and basal carcinoma.
POLYPODIUM  LEUCTOMS:-
Polypodium leuctoms is a fern from South America that has shown clinical indications for psoriasis, atopic dermatitis (eczema), vitiligo, polymorphic light eruption, and melasma
In this study, a comparison group showed a greater chance of experiencing one or more sunburn episodes while the treatment group with this can be reduce the chances of experiencing sunburns.
UV radiation damages DNA and reduces the flexibility of skin cells to manage cell proliferation.
usually, the skin can repair DNA mutations, but excessive damage may cause to long-term mutations and carcinoma. If DNA is harmed, then UV radiation aggarvate the danger of skin cancer by suppressing skin antitumor immunity.
Some cells helps to find and respond to cancer called as antitumour immune cell. In condition of UV exposure, suppression of these cells in the skin will lead the chance of skin cancer.
SILYBUM MARIANUM:-
Milk thistle is a seed extract effective in helping in skin tanning by sun exposure.
Silymarin can provide protection against different stages of UVB induced carcinogens.
Read Also: Surya Snan or Ssun Bath Benefits
BETA CAROTENE:-
According to nutritional aspect the phytochemicals in humans that is, the availability of carotenoid micronutrients by dietary means to the skin and their role in protection.
However, the food contains a complex mixture of the many constituents, so that other components may also help to the observed activity.
Molecules with correct structures absorb UV rays and stop direct damage of cellular targets.
ASTAXANTHIN:-
UV light from the sun is classified into UVA, UVB, and UVC depending on different properties of light.
Both UVA and UVB rays play a role in skin cancer and skin aging.
UVA light rays may be less intense than UVB, but UVA is more perportion within the environment and penetrates deeper into the skin.
Human bodies have metabolic processes that allow us to get energy by burning fuel with oxygen.
Astaxanthin is a carotenoid that derived from algae, yeast, salmon, trout, krill, shrimp, and crayfish, giving some of these animals their orange-pink color.
VITAMIN E RICH FOOD:-
Vitamin E rich food like grains, nuts, olive oil, and sunflower oil.
Vitamin E comes from plants and must be present in diet.
Dermatologist suggested that it has antitumorigenic and photoprotective properties with the ability to protect the skin from the UV radiation.
As a VitaminE tocopherol, acts a free-radical scavenger. Natural form of Vit.E is also help in delaying the skin ageing.
HOW SHOULD SUPPLEMENTS BE USED?- Supplements aren't a replacement for sun protection but it should be help to stay skin healthy.
The best ways to protect skin from the sun,  include avoiding intense sunlight, wearing sun protective clothing, and using broad-spectrum sunscreens.
AYURVEDIC HERBS USED IN SKIN PROTECTION FROM SUN:-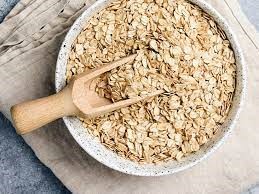 AMLA
KESAR
ALOEVERA
GREEN TEA
HALDI
OLIVE TREE
CHANDAN
ELAYACHI
HOME REMEDIES FOR SKIN PROTECTION FROM SUN:-
Add one teaspoon of milk and two spoons of oatmeal and add two tablespoons of tomato juice, and also add orange pulp and a some pinches of poppy seeds. Make the paste of  the mixture together so that it forms a thick paste like a face-pack.Afterthat apply  this mask on face.
And leave for 15 minutes and rinse with water. The treatment protect the skin from the negative Apply milk mixed with glycerin all over the face effects of the sun.
Buttermilk provide relief to the burning skin, but also help in lighten the tan as curd has natural bleaching
A full of hand of neem leaves boil on a very low fire in four cups of water for one hour. Leave it overnight. Next morning, pour the water and make a paste of the leaves. The water can be used to rinse the face. Neem contains organic sulphur compounds which help to keep skin healthy.
Add one cup of apple cidar vinegar to a bath to help balance the PH of sunburned skin, and promote healing.
Add 2 cups of baking soda to the bath water as these can be drying on already dry and sunburned skin.
Apply  fresh aloe vera gel to the skin which affect by sun exposure. It helps to  heal sunburn and remove tan. Aloe vera contains zinc, which have  anti-inflammatory properties.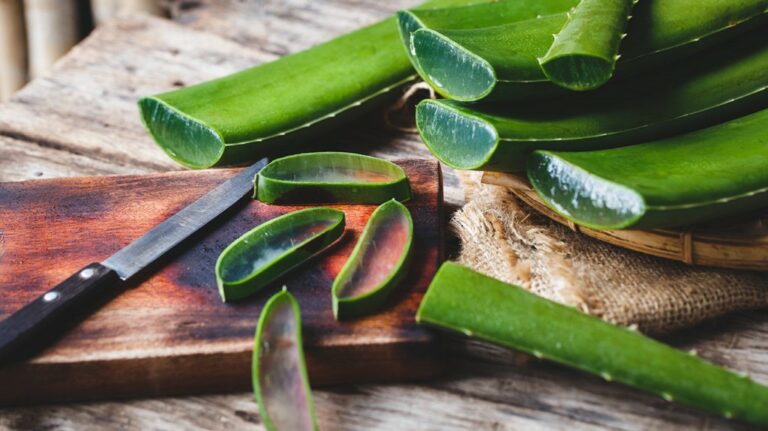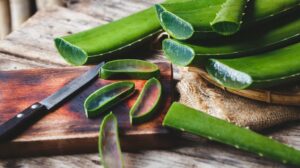 Papaya pulp will be applied on the skin like a mask, washing it off after 20 minutes. Papaya contains enzymes and helps to get rid of dead skin cells and make the glowing skin. Mix curd or lemon juice with in the  papaya pulp to get rid tan.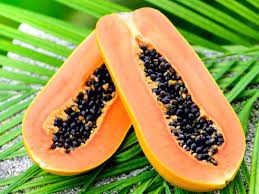 We all need some sun exposure. When skin is come to contact the sun, our bodies make VitaminD which helps the body absorb calcium for stronger, healthier bones.
Excessive exposure to the sun's ultraviolet (UV) rays can cause skin damage, eye damage,Hair damage, immune system suppression, and carcinoma.
Sunlight is essential to many living things ,but it also has a dangerous side.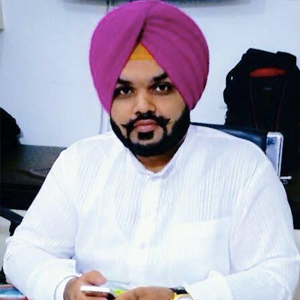 Vaidya Karanvir Singh is the younger Vaidya in Chandigarh Ayurved & Panchakarma Centre. He is the fourth generation in his family who is practicing as a general consultant in Ayurved & Panchakarma treatment at Chandigarh. In his practice, he had treated more than 1000 plus patients worldwide.
Article by Dr. Karanvir Singh (M.D in AYURVEDA, PANCHAKARMA FAGE) and reviewed by Vaidya Jagjit Singh (B.A.M.S)