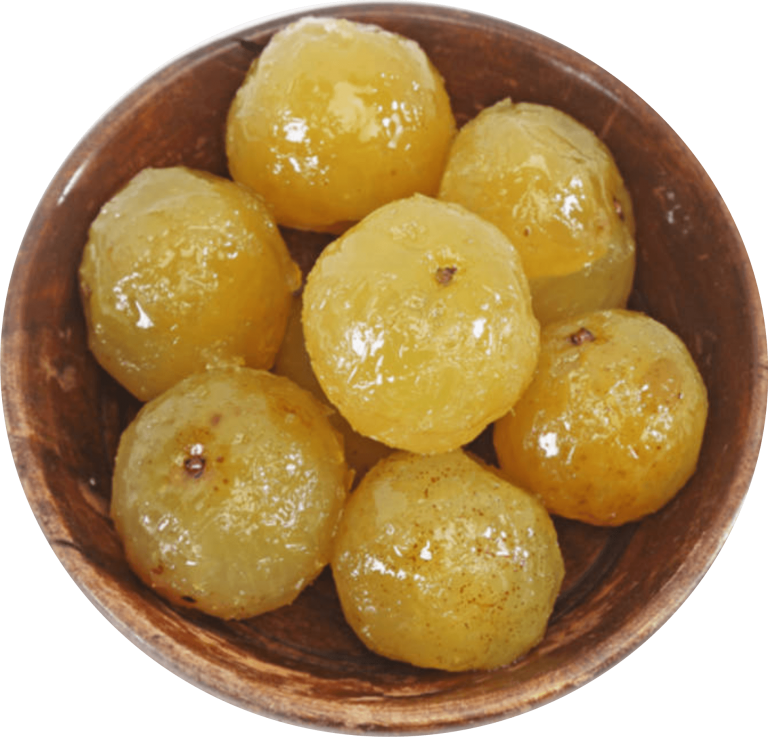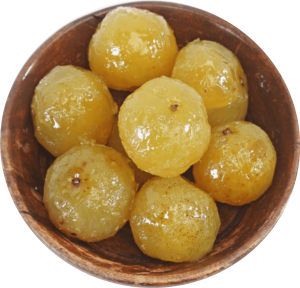 Amla Recipe:
Amla (Indian gooseberry) is a popular fruit that is rich in antioxidants, anti-inflammatory, immuno-modulator properties. It is rich in vitamin C, boost immunity, & improve overall health. The herb Amla contain rich amount of Calcium, Carotene, Carbohydrates, Cholesterol, Phosphorus, Protein, Iron, Sodium, & Vitamin B complex. Regular use of Amla reduces cholesterol, diabetes, flushes out toxins, improves digestion, prevent heart diseases, acts as diuretic, & boosts liver health.
1) Recipe no. 1 (Amla Candies)
Ingredients: a) Amla fruit: 1kg
b) Sugar: 700 gm
Method of preparation:
1) Put all fresh Amla fruits in a strainer & wash them with water.
2) Now put Amla fruits in a utensil & fill enough water in it. Then put it on fire for boiling.
3) Boil this water for two minutes then put off fire. Cover the utensil with lid for five minutes.
4) Don't put Amla fruits into the utensils before the water starts boiling properly.
5) After that put Amla fruits in a strainer, let them cool down. Slice them into smaller pieces and throw away the kernels.
6) Now put the Amla fruits pieces in another utensil & pour 650 gms of sugar in it. Keep it in utensil for a day & powder the remaining 50 gm left sugar.
7) After two to three days, the pieces will not float and sink to bottom of utensil.
8) Now sieve these pieces from syrup & dry them in sunlight.
9) After drying it coat these Amla fruits with powdered sugar.
10) Store these delicious candies in an air-tight container & eat 6 to 7 pieces every day. These herbal candies are good in taste and beneficial for your overall health.
2) Recipe no 2: (Amla Murabba)
Ingredients: a) Amla fruits 500 gms
b) 2 1/2 cups of sugar
c) 1/4 tsp of Cardamom powder
d) few saffron strands
Method of preparation:
1) Wash all the Amla fruits under water thoroughly. Prick them all with fork.
2) Boil plenty of water in a utensil, add Amla fruits in it. Boil for 10 minutes over high flame. Drain the water & keep aside.
3) Now in three cups of water dissolve the sugar & boil it. Add the Amla fruits & cook over slow flame for forty minutes until it becomes softer.
4) Allow this mixture to cool down. Keep this in cool dry place for 48 hours.
5) On third day drain the Amla fruit from the syrup. Boil this syrup with Cardamom powder & saffron. Add Amla fruit in it and simmer for 4 minutes. Allow it to cool down completely.
6) Store it in a air tight container & consume it daily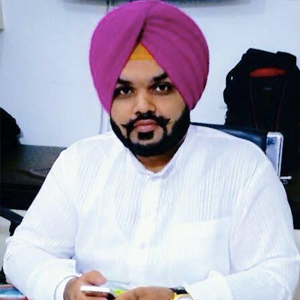 Vaidya Karanvir Singh is the younger Vaidya in Chandigarh Ayurved & Panchakarma Centre. He is the fourth generation in his family who is practicing as a general consultant in Ayurved & Panchakarma treatment at Chandigarh. In his practice, he had treated more than 1000 plus patients worldwide.
Article by Dr. Karanvir Singh (M.D in AYURVEDA, PANCHAKARMA FAGE) and reviewed by Vaidya Jagjit Singh (B.A.M.S)