Healthy Beetroot Recipes
Beetroot a healthy vegetable that is rich in essential minerals & vitamins. It is low in calories & full of protein, fiber, folate, magnesium, potassium, phosphorus, manganese, iron, vitamin C, B6. The health benefits of beetroot are it lowers down the high blood pressure, reduces the risk of heart disease, supports the overall brain health, prevents from cancer & other harmful diseases.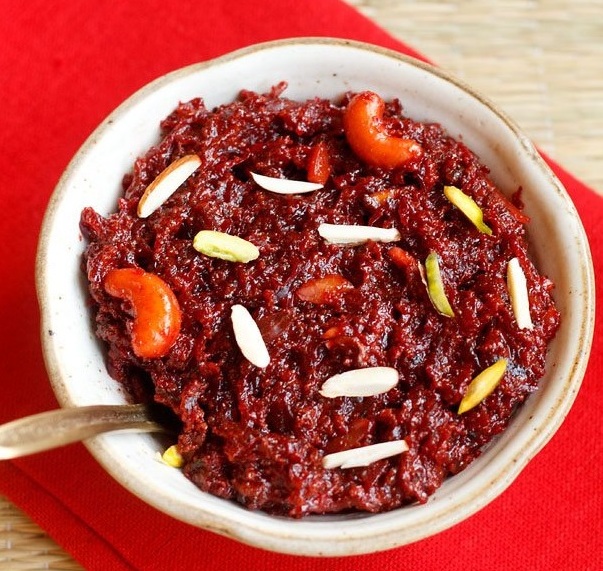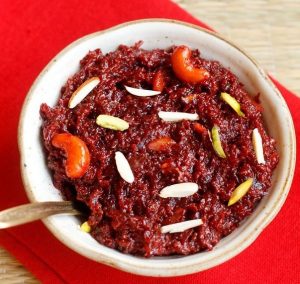 Recipe no 1. (Beetroot Halwa):
Ingredients required:
a) Grated beetroot 3 cups
b) Milk 3 cups
c) Organic unrefined cane sugar 6 tablespoon
d) Cow's ghee 3 tablespoon
e) Green cardamom powder 1/3 teaspoon
f) Chopped cashew nuts 20
g) Raisins 1 tablespoon
Method of preparation:
1) Take grated beetroot, add it in a pan & combine milk.
2) Boil this mixture on a low medium flame & stir them until the mixture comes to boil.
3) When the grated beetroot is cooked in the milk & it starts to reduce to 80% then add ghee, organic unrefined sugarcane in this mixture.
4) Stir this well & cook on low flame. Now add cashew nuts, raisins, & cardamom powder in it.
5) Until the milk is evaporated switch the burner.
6) Serve this hot, yummy, & tempting beetroot Halwa.
Recipe no. 2 (Beetroot Raita):
Ingredients required:
a) Curd 2 cups
b) Boiled beetroot 3 tsp
c) Chopped Cucumber 1 tsp
d) Chopped onion 1/2
e) Salt 1/2 tsp
f) Chopped coriander leaves 2 tsp
Method of preparation:
1) Take curd in a bowl & add beetroot in it.
2) Blend this mixture, add chopped cucumber & onions in it. Add salt to this mixture. Stir all the ingredients well.
3) After that garnish it with the fresh coriander leaves & serve this yummy, tempting, & healthy salad.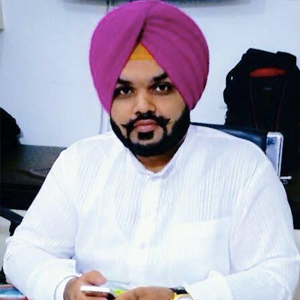 Vaidya Karanvir Singh is the younger Vaidya in Chandigarh Ayurved & Panchakarma Centre. He is the fourth generation in his family who is practicing as a general consultant in Ayurved & Panchakarma treatment at Chandigarh. In his practice, he had treated more than 1000 plus patients worldwide.
Article by Dr. Karanvir Singh (M.D in AYURVEDA, PANCHAKARMA FAGE) and reviewed by Vaidya Jagjit Singh (B.A.M.S)