Carrot Healthy Recipe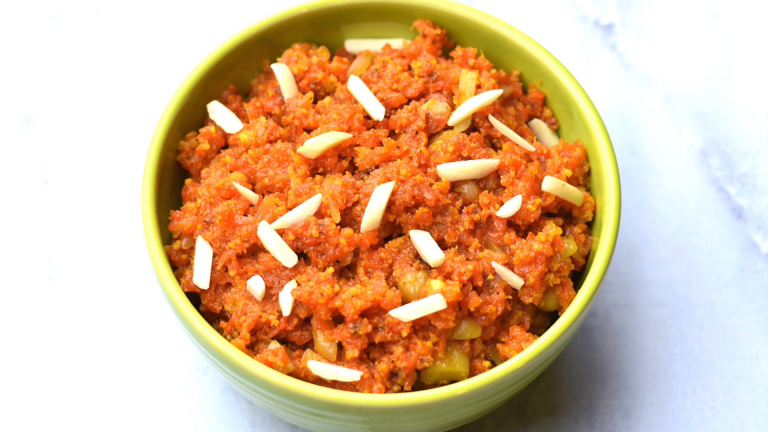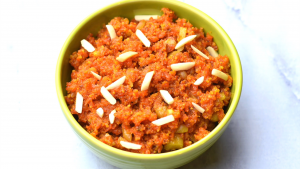 Carrot is a highly nutritious & healthy vegetable that is rich in fiber, vitamin K1, potassium, beta carotene, & antioxidants. Pectin is the soluble fiber present in this vegetable. It promotes healthy eye-sight, balances your blood sugar levels, manages weight, lowers the risk of cancer, reduces the risk of heart disease, & regulates high blood pressure levels. So include this wonderful vegetable in your daily routine for maintaining your health.
Here are some interesting & easy recipes that you can prepare at home:
1) Recipe no 1 (Carrot Murabba):
Ingredients required:
1) Carrot- 1kg
2) Three cups of sugar
3) Two lemons
4) 40 Kesar stigmas
Method of preparation:
a) Peel all the carrots, cut the stem, & wash them properly.
b) When these carrots dry cut them into one inch. If these carrots contains a yellow part in it then cut it into two parts take a yellow part away from it.
c) Now dip all these carrots in a pan, heat it & boil the carrots into the water.
d) Once the water starts boiling turn off the flame. Cover the pan & leave it for five minutes.
e) Take out the carrots from pan & put it over the cloth wrapped on a strainer. Once the water dries put the carrots in a pan & add sugar in it.
f) Cover this pan for 7 hours. In this time the juice will come out & collect this into the pan.
g) Boil this water & cook it till one string syrup form.
h) Turn off the flame when the syrup is too thin then keep the pan once again on the stove. Let the syrup become thick.
i) Once the carrot cools down add lemon juice in it. Your carrot Murabba is ready.
j) Put it in an air-tight container, add saffron stigmas in it.
k) Now you can eat a piece once or twice daily.
2) Recipe no 2 (Carrot juice):
Ingredients required:
1) 500 gms of fresh carrots.
2) fresh ginger 1 inch.
3) Lemon juice.
4) Water 1 cup.
Method of preparation:
a) Wash the carrots & peel them all.
b) Soak them all in a pot with clean water for 20 minutes.
c) Now add carrots, fresh ginger, and water in a mixer.
d) Blend them all & with the help of a strainer filter it.
e) Put it in a glass & drink this healthy juice once daily. You can add a pinch of black pepper & black salt in it for flavor.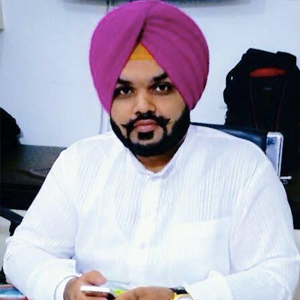 Vaidya Karanvir Singh is the younger Vaidya in Chandigarh Ayurved & Panchakarma Centre. He is the fourth generation in his family who is practicing as a general consultant in Ayurved & Panchakarma treatment at Chandigarh. In his practice, he had treated more than 1000 plus patients worldwide.
Article by Dr. Karanvir Singh (M.D in AYURVEDA, PANCHAKARMA FAGE) and reviewed by Vaidya Jagjit Singh (B.A.M.S)