Chickpea (Besan) healthy recipe
Chickpea (Besan) healthy recipe:
Chickpea is high in protein, vitamins, minerals, folate, copper, manganese, phosphorus, & fiber. The use of this help in maintaining weight, diabetes, & improving digestion.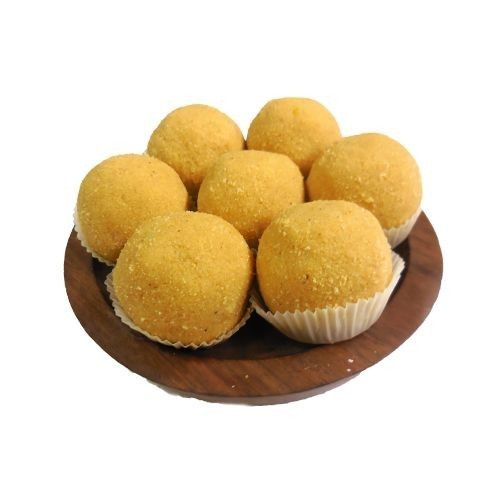 1) Recipe no 1 (Besan ladoo):
Ingredients required:
a) Besan 2 cups
b) Ghee 2/3 cup
c) Powdered sugar 1cup
d) Powdered cardamom 4
e) Raisins 2 tablespoon
Method of preparation:
1) Dry roast the besan for 12 mins on slow flame.
2) Now in a pan melt the ghee & put roasted besan in it for 5 to 6 mins.
3) Once a nutty fragrance appear switch off the fire.
4) Remove the pan from the stove. Add sugar in it & stir so that the lumps are not formed.
5) Now add powdered cardamom & raisins in it. From this mixture make ladoo & let it cool down. Store it in air tight container & you can eat.
2) Recipe no 2 (Besan chilla):
Ingredients required:
a) Besan 1 cup
b) Fine chopped onion 1.
c) Fine chopped tomato 1
d) Chopped coriander leaves 1/4 cup
e) Chopped green chilies 1
f) Chopped ginger 1/2 tsp
g) Cumin seeds & carom seeds 1/2 tsp
h) Turmeric powder 2 pinch.
i) Red chili powder 1/4 tsp
j) Water 2/3 cup
k) Salt according to taste
l) Oil as per requirement.
Method of preparation:
1) Take a bowl add 1 cup of besan & add all ingredients in it except water & oil.
2) Mix them well & make a smooth paste.
3) Now heat a pan on low flame, put a small amount of oil in it.
4) Now take a big tablespoon of batter & pour it on the pan.
5) Gently spread it lightly so that the chilla doesn't break.
6) Cook on low medium flame & tilt the chilla to another side.
7) Cook it till turn light golden.
8) Now serve this yummy tasty chilla.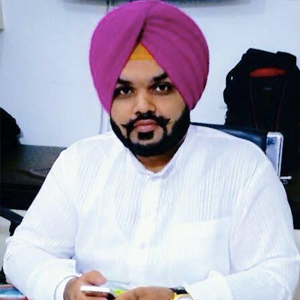 Vaidya Karanvir Singh is the younger Vaidya in Chandigarh Ayurved & Panchakarma Centre. He is the fourth generation in his family who is practicing as a general consultant in Ayurved & Panchakarma treatment at Chandigarh. In his practice, he had treated more than 1000 plus patients worldwide.
Article by Dr. Karanvir Singh (M.D in AYURVEDA, PANCHAKARMA FAGE) and reviewed by Vaidya Jagjit Singh (B.A.M.S)