Porridge is a dish made of grains or legumes, milk and/or water, heated and stirred until thick and typically eaten for breakfast. As it is loaded with healthy fiber and micronutrients, porridge provides overall health and energy to fuel your active lifestyle.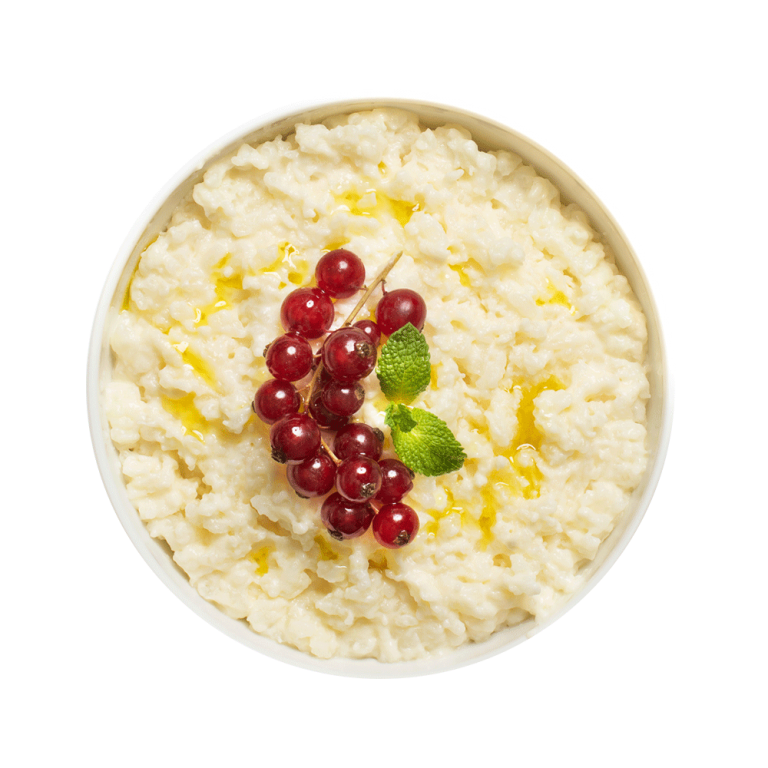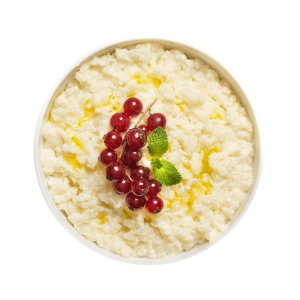 Regular intake of this wonderful recipe lowers the cholesterol level and protects LDL cholesterol from damage. It contains incredible nutritious that also improves the blood sugar level and helps to lose weight and provide a nutritious diet to the body.
Depending upon the choice of an individual you can make it in 2 ways, Sweet Porridge Recipe and Salty Porridge Recipe.
1. Recipe of Sweet Porridge
– It is made up by preparing the cooked porridge in milk and sugar. For making it more delicious and nutritious you can also add some Cardamom seeds, Saffron, and Raisins.
Ingredients required –
a) A 1/4th cup of raw porridge
b) 1 cup of milk
c) 1 cup of water
d) ½ tablespoon of raisins
e) ½ sliced almonds
f) ½ tablespoon chopped walnuts
g) 1 tablespoon melted ghee or butter.
h) Sugar as per your taste.
Method of Preparation –
1. In a saucepan, add porridge and butter or ghee and roast it on medium-low heat for 4 to 5 minutes till it becomes brown.
2. Add water and mix with roasted porridge. Partially cover the pan once porridge starts boiling. Let it cook for 10-12 minutes or until the porridge become tender and water is absorbed.
3. Then add milk and crushed cardamoms, stir it well and let it cook uncovered until it reaches to desired consistency.
4. After that add sugar, sliced almonds, chopped walnuts, and raisins. Simmer it for 2-3 minutes, then turn off the stove.
5. Eat this wonderful & healthy remedy for breakfast.
2. Recipe of Salty Porridge
– Instead of sweet porridge you can also change the form of porridge to make it as salty porridge. For this, you have to need –
Ingredients required –
a) 1 cup porridge
b) 1 medium size chopped onion,
c) 1 small chopped ginger
d) 1 or 2 chopped green chili
e) 1 medium size finely chopped tomato,
f) ½ cup chopped carrots, potatoes, and green peas
g) 4 cups water
h) 1 teaspoon cumin
i) 1 tablespoon ghee or oil
j) Salt as required.
Method of Preparation –
1. Heat oil or ghee in a pressure cooker.
2. Keep the flame in medium-low and add 1 teaspoon cumin in the oil.
3. Add 1 chopped onion until they become translucent.
4. Now add ginger, chopped green chilies on a low flame until the aroma of ginger goes away.
5. Then add 1 finely chopped tomato and saute it for one minute.
6. Now add ½ cup of chopped potatoes, ½ cup carrots and ½ cup of green peas, stir it for about 1-2 minutes.
7. Rinse the porridge and add the veggies, then add 4 cups of water and salt as required. Close the pressure cooker and wait for 3 whistles.
8. Garnish this salted vegetable porridge with coriander leaves and serve it hot.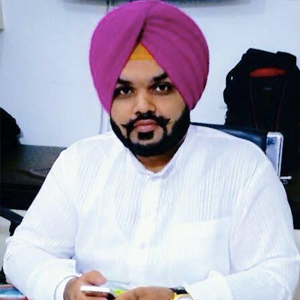 Vaidya Karanvir Singh is the younger Vaidya in Chandigarh Ayurved & Panchakarma Centre. He is the fourth generation in his family who is practicing as a general consultant in Ayurved & Panchakarma treatment at Chandigarh. In his practice, he had treated more than 1000 plus patients worldwide.
Article by Dr. Karanvir Singh (M.D in AYURVEDA, PANCHAKARMA FAGE) and reviewed by Vaidya Jagjit Singh (B.A.M.S)