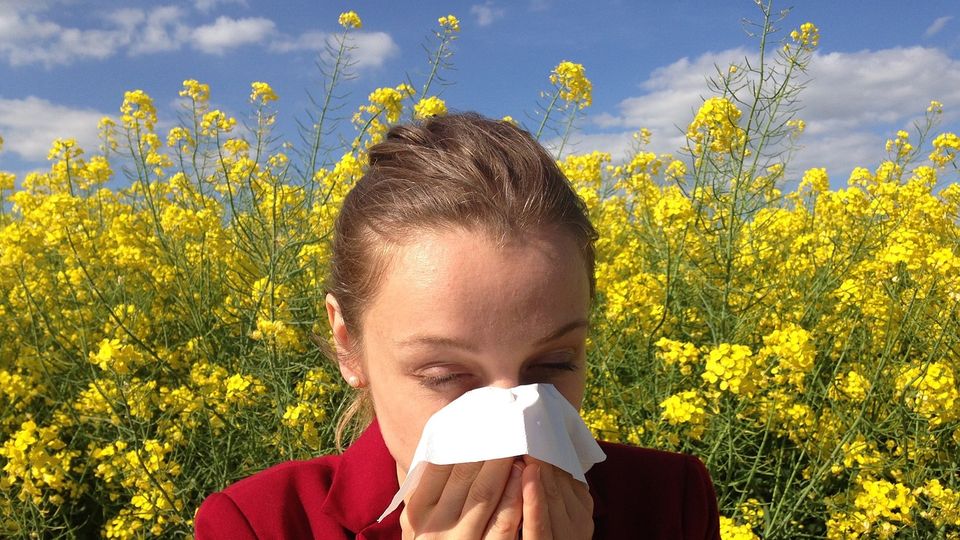 Grass allergy occurs in a person when he or she experiences symptoms after the exposure to pollen from grasses or plants, trees and some weeds. The pollen is spread due to wind and cause conditions like allergic rhinitis / hay fever and thunderstorm asthma.
You could be having one type of grass allergy or many and identifying which type of grass allergy you are suffering from can help you by avoiding it. The most common grasses that cause allergies are:
Johnson grass
Ryegrass
Bermuda grass
Sweet vernal grass
Kentucky blue grass
Timothy grass
Orchard grass
SYMPTOMS OF GRASS POLLEN ALLERGY
Grass pollen allergy symptoms can develop quickly or after a period of time after coming in contact with allergen. The most common symptoms are:
Runny nose or stuffy nose
Itchy throat, mouth, skin or eyes
Puffy eyes
Tiredness
Sinus pressure or headache
Sneezing
Teary eyes
Hives
Coughing
Grass allergy can also cause hay fever and thunderstorm asthma. Thunderstorm asthma refers to the asthma triggered by pollen. You may experience asthma symptoms like chest tightness, cough and wheeze.
BEST WAY OF TREATING GRASS POLLEN ALLERGY
The best treatment for grass allergy is avoiding the allergen but it is hard to do. Some of the steps to reduce your reactions to grass are:
Reduce exposure: Try to avoid being around the grass that irritates you. Don't mow the lawn yourself and wear protective clothing to shield your skin and eyes from the grass.
Watch pollen count: If the grass pollen count is high avoid going outside as much as possible. If you must go outside wear a face mask for pollen.
Keep the outdoors out: If you have been outside change your clothes once you come inside the house. Also, try to take a shower after your exposure to grass.
Use medication: In mild allergies certain over the counter allergy medications are mostly used by the patients.
HOME REMEDIES FOR GRASS POLLEN ALLERGY
Stay hydrated: When body is dehydrated immunity goes down and this leads to nasal congestion, runny nose, sneezing and coughing. Try to drink 2-3 cups of plain water on awakening also drink juices and soups.
Green leafy vegetables: Vegetables such as spinach, broccoli and spring onions have compounds which control histamine production. Also, leafy vegetables have anti-inflammatory and antioxidant properties.
Citrus fruit drinks: They are the best source of vitamin C, antioxidants, minerals and vitamins. Citrus fruits provide energy to feel fresh in hotter seasons and also help boost our immunity to fight against seasonal change symptoms.
Red onion water: Onion contains certain compounds which control the production of histamine. Hence it is useful in reducing allergies.
Local honey: Consumption of honey on a regular basis helps in relieving allergies. The bees transfers the pollen from flowers to it so, taking it regularly may gradually reduce your sensitivity to pollen grains.
Peppermint tea: It is a natural remedy for the dust allergies, pollen allergies or other respiratory allergies.
Hot and spicy food: It makes thick mucus thin and helps clear out your blocked nasal and throat passage. Spicy and hot food includes soup, curries and chili pepper, which loosens the mucus and phlegm.
Eucalyptus oil: You can add few drops of oil to water and boil to inhale steam. It will help to open sinuses and nasal passages further. Some research suggest that eucalyptus oil has anti-inflammatory and antibacterial properties.
CAC   MEDICINES  FOR  GRASS POLLEN  ALLERGY
1. Immuno Booster Tablet
It is a pure herbal combination that helps to build up immunity. It consists of effective levels of antioxidants. vitamin C and E circulate in the body to protect it against the damage caused by free radicals. It has natural immunity-boosting properties to prevent and ease cough, cold, headache, and infections. it provides quick relief from early signs of running nose, itching throat, body ache, and weakness.
Recommended Dosage– Take 1 tablet twice daily.
2. Amrit Tulsi Ras
This herbal preparation is in drops form prepared from five types of Tulsi. Shama Tulsi (Ocimum sanctum), Rama Tulsi (Ocimum gratissimum), Kapoor Tulsi (Ocimum canum), Shwet Tulsi (Ocimum basilicum), Nimba Tulsi (Ocimum citriodorum) that provides good result in all allergic reactions.
Recommended Dosage: Take two to three drops twice daily.
3. Curcumin Capsule
Curcumin Capsule helps in pacifying all three doshas. Curcumin Capsule is beneficial for variety of skin conditions like Acne, Eczema, Psoriasis, and Dermatitis. This Capsule contains standardized extract of the herb Curcumin (Curcuma longa). Curcumin is the active ingredient in Turmeric having powerful Anti-inflammatory, Antibacterial, Antifungal, Anti-microbial and Antioxidant properties.
Recommended Dosage: Take 2 capsules twice daily.
4. Anu Tailam
Anu tailam is the wonderful Ayurvedic nasal oil that is a very effective remedy for allergies, sinusitis, headache, etc. This herbal oil has both the lubricating and cooling effect. It cleanses and moistens the mucous membranes, kills bacteria and fungi, thin mucus and stimulates its flow, shrinks swelling in the mucous membrane of the sinus. Anu tailam is very refreshing and can be used for mental fatigue also. The base oil of Anu Tailam is Sesame oil and other ingredients like– Yashtimadhu (Glycyrrhiza glabra), Tulsi (Ocimum sanctum), Brihati (Solanum indicum), Chandan (Santalum album), Mustaka (Cyperus rotundus), etc. It possesses anti-bacterial properties and eliminates the excess mucus from the nasal cavity and balances adequate secretion of mucus.
5. Kas Shwas Hari Rasa
Kas Shwas Hari rasa is an excellent remedy for upper respiratory related problems. It balances Kapha and reduces Vata Dosha. The tablets contain – Shwas kasa chintamani rasa, Sutshekhar rasa, Laxmivilas nardiya rasa, Talisadi churna processed in Bhawana Vasa Kwath. It is traditionally administrated in problems like recurring cough, migraine, asthma, sinusitis, etc.
Recommended Dosage – Take 1 tablet twice daily with normal water.
6. Detox Premium Powder
The powder is very beneficial to cure any body pain as it removes excess toxins from the body and balances the aggravated pitta and vata dosha. It consists of several herbs and bhasmas such as shukta pishti, giloy satv, parwal pishti, kamdudha rasa, moti pishti, gandhak rasayan, akik pishti, etc. The ingredients help in reducing swelling, redness, shrinkage of tear lining in the anus, burning sensation, etc.
Recommended Dosage: Take one sachet twice daily.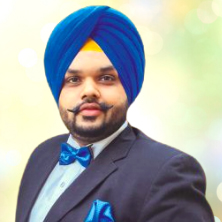 Dr. Vaidya Karanvir Singh is the younger Vaidya in Chandigarh Ayurved & Panchakarma Centre. He is the fourth generation in his family who is practicing as a general consultant in Ayurved & Panchakarma treatment at Chandigarh. In his practice, he had treated more than 1 Lakh Plus patients worldwide.
Article by Dr. Karanvir Singh (M.D in AYURVEDA, PANCHAKARMA FAGE) and reviewed by Vaidya Jagjit Singh (B.A.M.S)