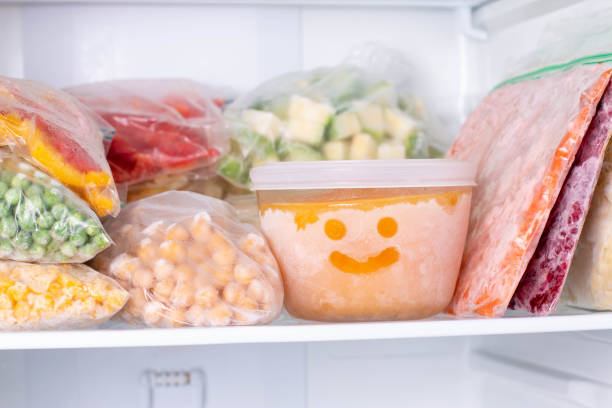 HARMFUL IMPACTS OF FROZEN FOOD IN OUR BODY
Due to the busy lifestyle, the trend of frozen and packed foods has increased and the food habits of the people have also changed. Due to lack of time, people want to use such food items, which can be prepared immediately. Frozen foods are also included in this category. It is packed, which does not require cutting or peeling. Actually, it is easy to store. But do you know, frozen foods cause a lot of damage to your body. Regular consumption of this can make you a victim of many diseases.
Frozen foods may be lacking in nutrients. The amount of sodium in frozen foods is also very high. Due to this, many types of problems start happening in the body.  In this case, if you want to be healthy, then include fresh fruits and vegetables in your diet.
Let's know the disadvantages of frozen foods:
High Blood Pressure Problem
Sodium is used in large quantities in frozen foods. If you consume these food items in excess, then the level of sodium in the body may increase and you may have the problem of high blood pressure.
Bad for Muscles
the amount of calories in frozen foods is less, so if you consume these foods in excess, then the body does not get energy. Consuming fewer calories can damage the muscles of the body.
Weight Gain Problem
Carbohydrates are found in large quantities in frozen foods. Excessive consumption of these can lead to weight gain.
Heart Problem
the Trans fats present in these foods increase the level of bad cholesterol in the body and reduce the good cholesterol. Due to which it is harmful for the heart. Avoid eating frozen foods to keep the heart healthy.
increased risk of diabetes
Starch is used to keep frozen foods fresh. It enhances the taste of food, but it turns into sugar before the food is digested. Due to which the level of sugar in the body can be high.
Nerves Will Be Bad
Frozen pizza-burger can contain hydrogenated oil, which can damage every vein. This oil is used to make frozen food solid and hard. According to the American Heart Association, this oil contains trans fats, which can cause blockage in the veins.
Frequent Headaches
Frozen foods contain monosodium glutamate, also known as MSG. This element is also found in Chinese food. According to the NCBI study, problems like headache, sweating, and abdominal pain occur repeatedly due to consumption of MSG.
Sadness Will Surround
According to a clinical study, people who cook for themselves are happier. Because, cooking is a natural stress buster. But frozen food does not give you the convenience of cooking and takes away from this advantage.
Eating frozen foods excessively increases the risk of cancer. According to the reports, eating frozen hot dogs, non-veg and other things increases the chances of getting cancer by 65 percent. Not only this, it can also cause pancreatic cancer. That's why stop consuming frozen foods today and stay healthy.
Destroys the Nutritional Value of Food
Due to the chemicals in frozen vegetables, about 50 percent of the nutrients are destroyed. Especially the vitamins B and C found in these vegetables are completely destroyed in the vegetables. Along with this, there is a lot of difference in the taste of these vegetable.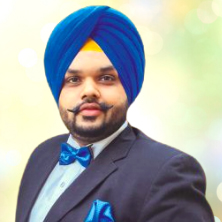 Dr. Vaidya Karanvir Singh is the younger Vaidya in Chandigarh Ayurved & Panchakarma Centre. He is the fourth generation in his family who is practicing as a general consultant in Ayurved & Panchakarma treatment at Chandigarh. In his practice, he had treated more than 1 Lakh Plus patients worldwide.
Article by Dr. Karanvir Singh (M.D in AYURVEDA, PANCHAKARMA FAGE) and reviewed by Vaidya Jagjit Singh (B.A.M.S)