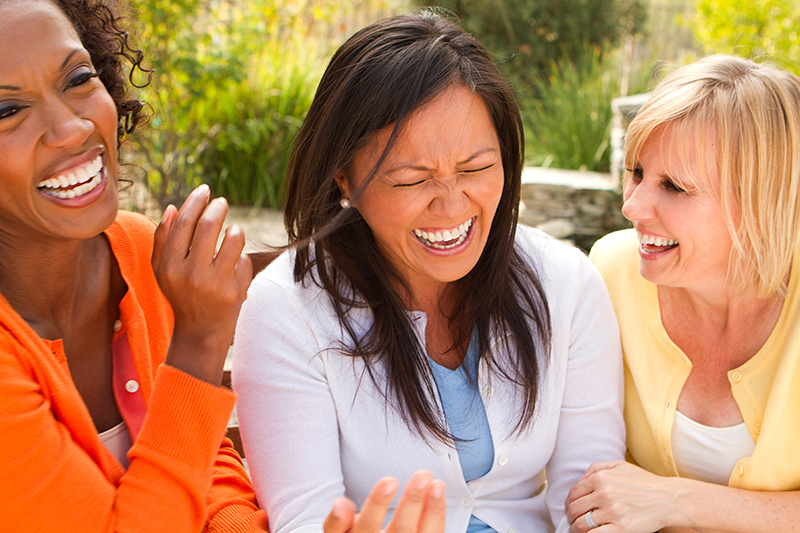 HEALTH BENEFITS OF LAUGHTER
Just imagine how beautiful your life can be by laughing. Laughter has been considered the best medicine, yet we forget to laugh in the hustle and bustle of life. A smile adds to your photo, so just imagine how beautiful your life can be with a smile. According to the research done by German scientists, it is also necessary to remove anger because it can reduce the risk of many deadly diseases. The level of stress hormone cortisol increases in people who suppress their anger and they can increase the risk of diseases like heart attack, cancer, high blood pressure by up to 37 percent, so get rid of your anger in this way. If you are angry with a person and expressing it to him can be overwhelming, then share it with a friend or partner. If a person's words are bad, then tell him clearly that I am angry with you. Keep your point in a logical manner and use good words.
WHAT LAUGHTER DO INSIDE BODY
Increases immunity power
Stress hormones are reduced
Relieves pain
Make body strong
Muscles are relaxed
Heart diseases stay away
Mind too sharp
Tension and fear go away
Mood is good
FIND REASONS TO LAUGH
Watch Comedy Movie-TV Show
Join comedy club
Read good books
Hang out with friends
Take a Laughter Yoga Class
Have fun with the kids
Make time for activities you enjoy
 HEALTH BENEFITS OF LAUGHTER
1. Relieves Pain
Laughter releases a hormone called endorphin that makes you feel good. This hormone helps in relieving stress. In such a situation, if you want to remain stress-free, then it is very important for you to laugh.
2. Strengthens the Immune System
Laughter strengthens the immune system, so that you can avoid many diseases. So to stay healthy, start your day with a laugh.
3. Controls Blood Pressure
Increasing blood pressure can also be controlled by laughing. This reduces the risk of heart attack and stroke. It also helps in improving your blood vessels.
4. Can Sleep Peacefully
If you have trouble sleeping, make it a habit to laugh. This produces a hormone called melatonin in the body. So that you can sleep peacefully
5. For Glowing Skin
Everyone wants to look young and beautiful. By laughing, the muscles of the face start working properly. Due to which the blood circulation increases and the skin appears glowing.
6. For Heart Health
By laughing you can avoid heart related diseases. It helps in reducing the risk of heart attack.
7. Beneficial For Brain
The habit of laughing proves very beneficial for the health of the brain. Actually, while laughing, the secretion of serotonin hormone starts happening rapidly from the brain, which is helpful in relieving pain, stress and sadness..
8. Increasing Ease
A good sense of humor is helpful in making relationships happy. If there is a little laughter and fun during the conversation, then the person in front of it feels comfortable. When we say something in front of someone in a funny tone, it has a quick reaction in his brain. Then he also starts answering her in the same way. This facilitates the sharing of thoughts and feelings in a light-hearted atmosphere.
9. Relationship for Laughs
Realizing the importance of laughter and fun centuries ago, some such relationships have been created especially in the family system, where a person can openly laugh and talk with people of the same age. Earlier such relations with joint families used to keep the atmosphere of the family happy. For example, if a teenage boy or girl of a family was scolded by the parent, then his sister-in-law would start a conversation with him at the same time in a joking manner, due to which both the scolder and the scolder used to get rid of all the tension. .
10. Laugh In the Office
If people are happy in the office, then it has a positive effect on their efficiency. Even if there is a lot of work, there is no feeling of tiredness. Especially if there is a complaint with a colleague, instead of talking to him in an angry tone, if he is pointed out to his mistake laughingly, then he will also try to bring change within himself without any resentment.
11. Relieve Stress
Nothing has more power than laughter to eliminate tension, pain and quarrels etc. No medicine in the world can do the work of controlling your mind and body which laughter can do. According to experts, laughing is also important because it keeps you social and you do not suffer from problems like stress or depression when you are connected with people.
12. Positive Energy
By laughing and joking, you reduce the burden on your heart and mind. Being happy transmits positive energy within you and you also spread it around you. You can focus well on the work you do. Laughter relaxes your body. By laughing openly for some time, the muscles feel relaxed for at least 45 minutes. Apart from this, your immunity also increases.
13. Wrinkles Will Not Hurt
People who laugh more look younger for longer. Laughing exercises the muscles of the face, due to which wrinkles do not appear on the face quickly. Laughing makes the blood flow smoothly in the arteries reaching the heart, due to which there is no problem of heart diseases.
14. Fake Laugh Also Worked
False laughter is also very beneficial for your health. Many researches have proved that even in fake laughter many of your muscles work and feel relaxed. At the same time, laughing causes the release of pleasure hormones in the body, due to which the person's mood remains fine.
15. Fitness Will Also Smile
Being happy can help you stay more fit and healthy. People who live life openly, they walk faster in old age and remain more active. Also, happy elderly people do not have any problem in getting out of bed, getting dressed or taking a bath.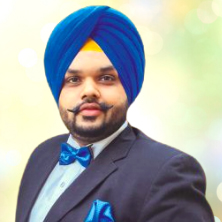 Dr. Vaidya Karanvir Singh is the younger Vaidya in Chandigarh Ayurved & Panchakarma Centre. He is the fourth generation in his family who is practicing as a general consultant in Ayurved & Panchakarma treatment at Chandigarh. In his practice, he had treated more than 1 Lakh Plus patients worldwide.
Article by Dr. Karanvir Singh (M.D in AYURVEDA, PANCHAKARMA FAGE) and reviewed by Vaidya Jagjit Singh (B.A.M.S)