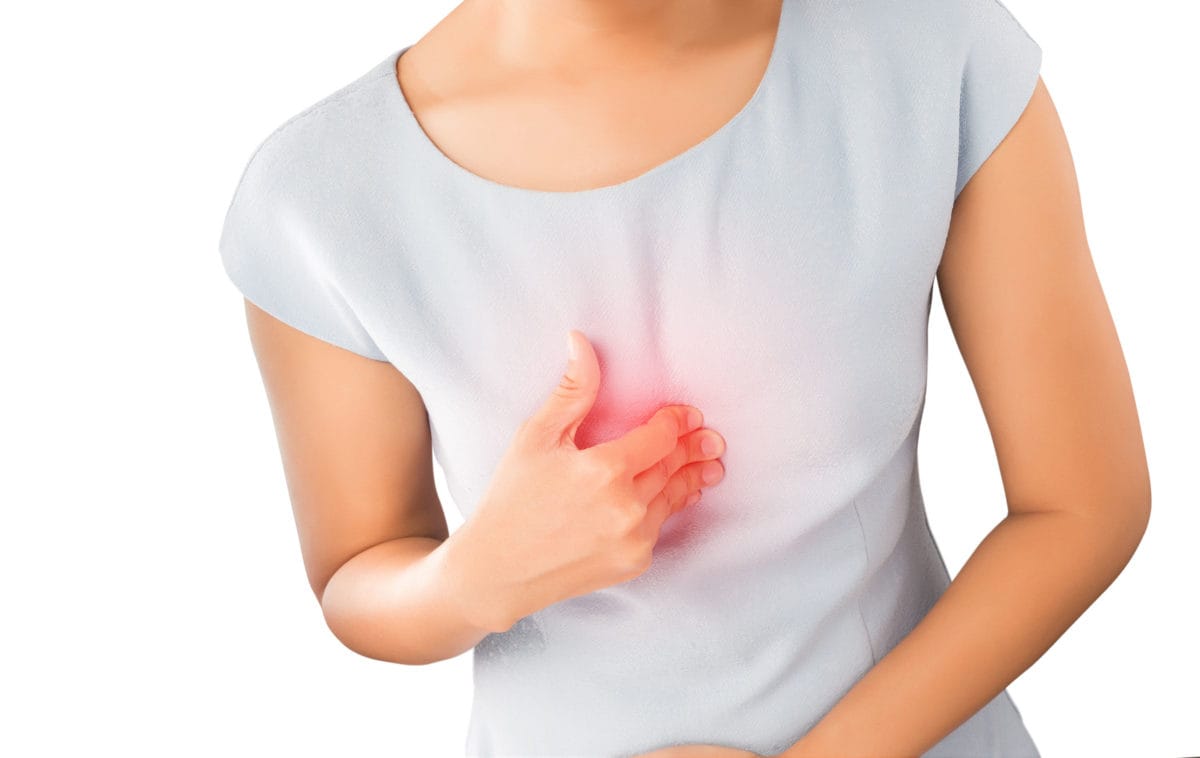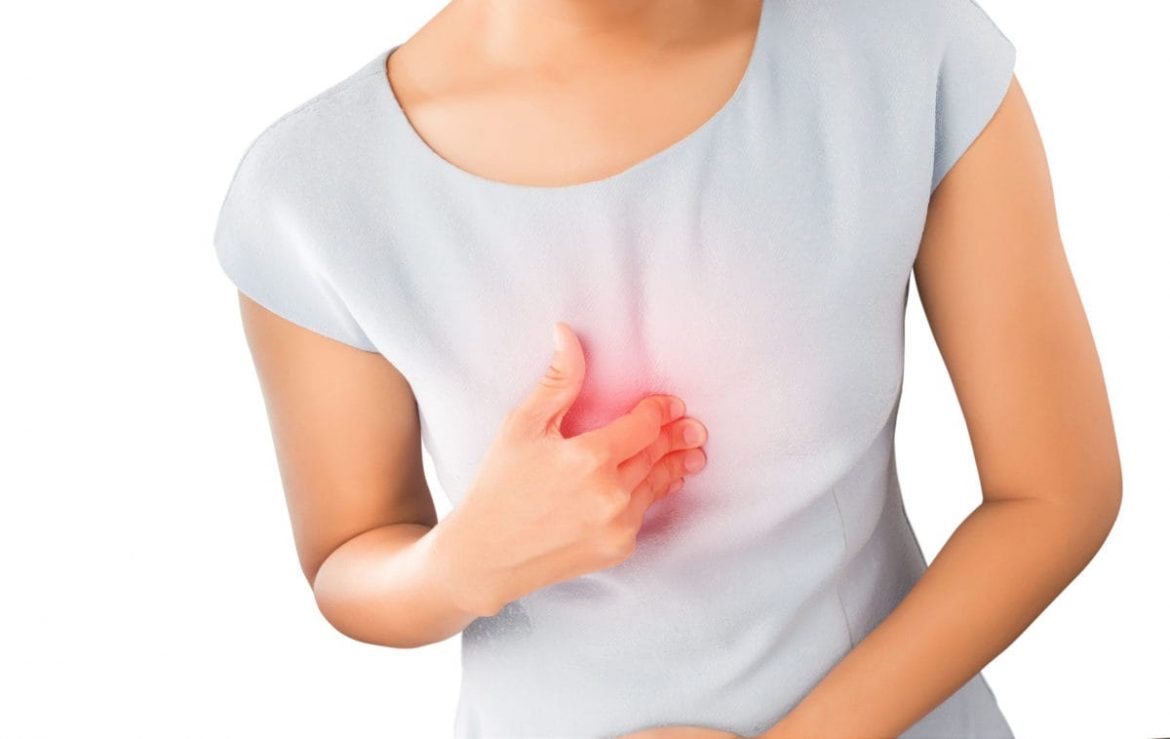 Chest irritation is a common problem related to the digestive system. It can also be dangerous to ignore.
In medical terms, heart burn is called 'peptic acid disease'. If you have occasional heartburn, you are not alone. There are millions of people in the world who complain of heart burn every day. Gastro esophageal reflux disease (GERD) is also commonly referred to as heart burn. It is a common problem related to the digestive system.
In this disease, the acidic contents of the stomach (acidic elements) start flowing back into the food pipe (esophagus or food pipe). The inner layer of the food pipe is not made to tolerate acid. Therefore, the presence of acid in the food pipe causes wound (ulcer) in its inner layer.
This condition is called heart burn. Constant chest irritation and ignoring it can lead to many problems.
It causes chest pain and severe burning sensation. Heart burn causes pain, tightness, and discomfort in the middle of the chest. This is when the inner lining of the esophagus is destroyed. Often, acid starts forming due to empty stomach and overeating. Due to this, there is also a burning sensation in the chest.
Not being physically active, eating food, sleeping immediately after eating, spicy food, soft drinks, preservatives, junk food, consumption of acidic things and smoking also increase acidity. Do not consume them if there is burning sensation in the chest. Make a change in lifestyle. Eat papaya, curd, orange, aloe vera juice, banana, apple, fish etc.
Causes of GERD
Excessive consumption of oily substances.

Stress, depression, irritability

Flax

Go to sleep

Drink a lot of water

Irregular intake of food

Not getting enough sleep at night

Excess intake of tea and coffee

Possession

carbonated soft drinks

Excess consumption of alcohol, smoking

Consumption of high-fat and caloric foods such as chocolate, high intake of milk products

Not eating on time, especially not having breakfast in the morning

Pregnancy, old age in some women.

Eating more processed junk food.
Symptoms of GERD
Irritation and pain in the upper abdomen immediately after meals

Vomana, ukai and indigestion and the option of not taking food, which lasts for 1-2 days.

Stomach bloating,

Gases, sour belts, indigestion, nausea or bleeding in stools

There is also an anemia of long-term indigestion.
Diet to be taken in GERD
Use old shali or rice in food.

Also eat barley, wheat, rice etc.

Consuming cucumber, torai, loser bananas, pumpkin, pomegranate and cow's milk is absolutely appropriate.

Eat a balanced diet. Gradually discard spices from food.
Diet Not To Be Taken In GERD
Sacrifice the following food:
Oily material

Fine flour

Fried Old Rancid

Eat morning, afternoon and evening meals at the same time.

Do not consume foods that produce excess acid in the stomach

Tea and Coffees more PN

Do not consume sour substances like tamarind, vinegar, yogurt

Do not consume water after eating food.

Material made from refined flour and milk should also not be consumed.

Do not consume excessively cold substances.

Keep in mind the following things to avoid acidity

Fresh vegetables, fruits should be consumed

Cook with love while cooking

While eating, keep full attention in it.

Should be eaten only during the period of bile, that is, eat it between 10 am to 2 pm. By consuming food at other times, the body has to spend more energy to digest it.

Don't sleep late at night

Do not sleep immediately after a meal, whether it is lunch or dinner, but take a walk for 15-20 minutes after eating.

Do not keep feelings of anger and malice in mind.
Home Remedies For GERD
Consuming coconut water is the best medicine. Drink coconut water 2 times a day.

Consuming 30-40 grams of amla powder or acid is capable of soliciting bile. Take it 2 times a day with 1 glass of water.

Make raw porridge of maize and rice and mix raw sugar and honey in it. It is necessary to take it twice a day with 100-200 ml of water. By this, a preservative layer is formed on the edema of the food pipe and the pancreatic membrane, so that they are not destroyed by acidity.

Mix equal quantity of powders of haratki and bhringraj (useful for liver or liver disease) and mix it 4 times. Drink this mixture with lukewarm water every day and take 16 grams every day.

Take equal quantity of Chichinda leaves, Guduchi, Neem fruit and Triphala. And make tea. Drink 20-30 ml of this tea twice a day. Only after making tea, add sugar as per taste, not before.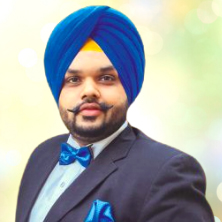 Dr. Vaidya Karanvir Singh is the younger Vaidya in Chandigarh Ayurved & Panchakarma Centre. He is the fourth generation in his family who is practicing as a general consultant in Ayurved & Panchakarma treatment at Chandigarh. In his practice, he had treated more than 1 Lakh Plus patients worldwide.
Article by Dr. Karanvir Singh (M.D in AYURVEDA, PANCHAKARMA FAGE) and reviewed by Vaidya Jagjit Singh (B.A.M.S)