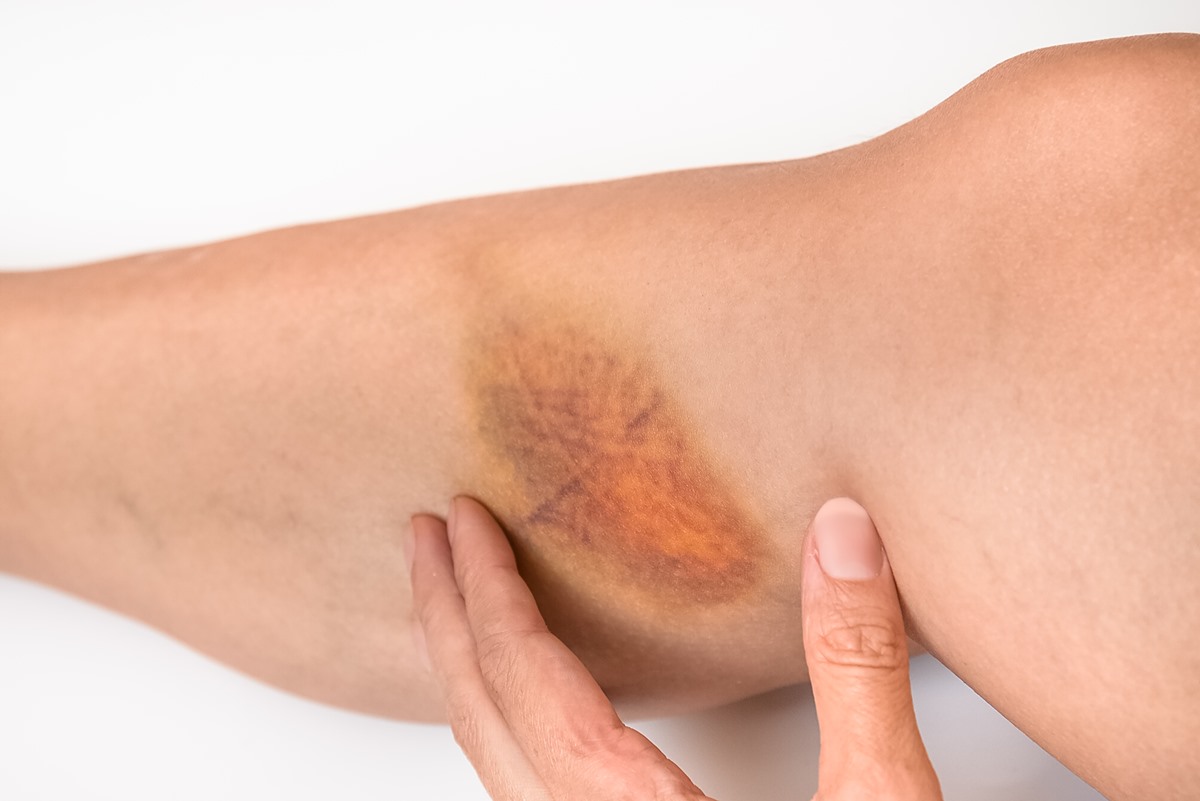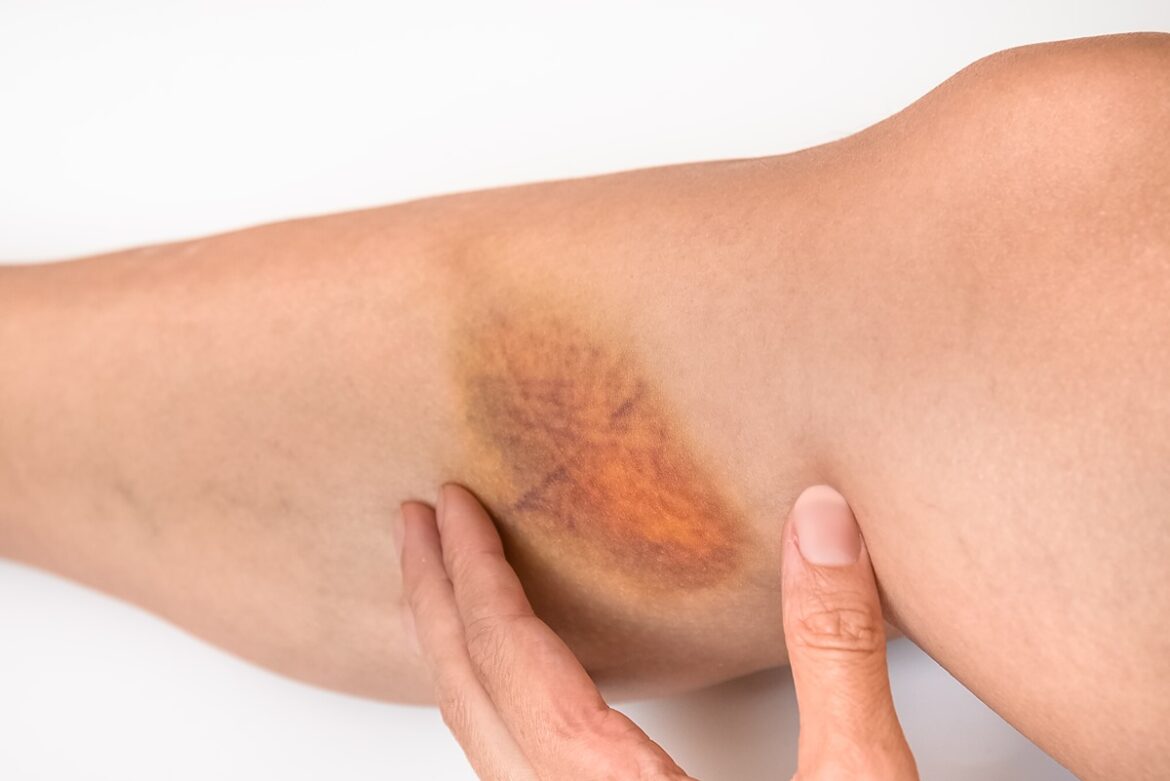 DESCRIPTION
Hematoma is generally defined as a collection of blood outside the blood vessels is called hematoma. 

It is mainly caused by an injury to the wall of a blood vessel that promote blood to ooze out of the blood vessel into the surrounding tissues.

Injury may occur artery, vein, or small capillary.

A hematoma usually describes bleeding which has more or less clotted whereas a hemorrhage signifies active ongoing bleeding.

Hematoma can be seen under the skin or nails as purplish bruises. 

It can also happen deep inside the body where they may not be visible sometimes form a mass or lump that can be felt. 

Hematomas named based on their location. Some examples include:
Subdural hematoma – 

a hematoma between the brain tissue and inside the lining of the brain.

Spinal epidural hematoma –

 a hematoma occur between spinal vertebrae and outer lining of the spinal cord is known as spinal epidural hematoma.

Intracranial epidural hematoma – 

a hematoma between the skull and outside the lining of the brain known as intracranial epidural hematoma.

Subungual hematoma –

 a hematoma under the nail known as subungual hematoma.

Intra-abdominal hematoma –

a hematoma that occur inside the abdominal cavity.

Ear or aural hematoma –

 a hematoma between the ear cartilage and overlying skin known as ear hematoma.

Splenic hematoma –

a hematoma within the spleen.

Hepatic hematoma –

a hematoma within the liver.



SYMPTOMS AND SIGNS OF HEMATOMA
Generally depend on size and location. 

Common symptoms of hematoma include pain, swelling, redness, and bruises.

Specific symptoms to the location of a hematoma include:
Subdural hematoma symptoms

– headache, neurologic problems, confusion, seizures

Epidural hematoma symptoms –

back pain, weakness, and loss of bowel or bladder control

Subungual hematoma symptoms – 

nail pain, weakness, loss and disfiguring nail

Splenic, hepatic, or peritoneal hematoma symptoms –

abdominal pain.



DIFFERENCE BETWEEN HEMORRHAGE AND HEMATOMA
Definition of Hemorrhage and Hematoma:
Hemorrhage – 

Outflow of blood from blood vessel

Hematoma –

 Accumulation of blood within tissue planes.
Features of Hemorrhage and Hematoma:
Mechanism of cessation of bleeding:
Hemorrhage – 

While bleeding, tissue resistance has no effect.

Hematoma –

 tissue resistance has some effect on preventing blood clot.
Location:
Hemorrhage – 

Bleeding can occur from any blood vessel even outside the body or into body cavities.

Hematoma –

Hematoma occurs inside the body or in certain sites which are favorable for hematoma formation.
Management:
Hemorrhage –

severe bleeding may need surgical ligation of the blood vessel

Hematoma –

 surgical evacuation of the hematoma is needed other than ligation of the vessel.
Other Complications:
Hemorrhage – 

Chronic bleeding can lead to anemia.

Hematoma –

cause jaundice and clot infection.



WHAT ARE FIRST-AID PROCEDURES FOR HEMATOMAS
Minor hematomas first aid can be employed. 
Most bruises can be treated using RICE: 
R – R

est

I – I

ce Apply ice for 15-20 minutes at several times daily.

C – C

ompression – Use of elastic bandages

E – Elevation – Elevate the bruised area above the level of the heart.
First aid for bleeding includes:
Stop bleeding with direct pressure

Cleanse the wound with soap, water and rinse well

Apply antibiotic cream

Cover with a bandage.
PEOPLE WHO GET MORE LIKELY TO GET A SUBDURAL HEMATOMA
Subdural hematomas are more common in:
Older adults –

 with age our brains shrinks within our skull and the space between the skull and brain widens.




That causes the tiny veins in the skull and the brain to stretch.




These thinned, stretched veins are more likely to tear in the event of even a minor head injury such as a fall out of a chair.

Athletes –

 Football players or high-impact sports player have an increased risk of a hematoma.

Take blood thinners – 

Blood thinner decreased clotting process or prevent blood from clotting. If blood does not clot, bleeding can be severe and long-lasting.

Hemophiliacs – 

it is an inherited bleeding disorder that stops blood from clotting. 

Alcoholics and people who abuse alcohol – 

Drinking too much alcohol causes liver damage over time. Damaged livers cannot produce sufficient amount of proteins that help the blood to clot which increases the risk of uncontrolled bleeding.

Babies – 

Babies do not have strong neck muscles to protect themselves from trauma to the head. When someone abuses a baby by shaking, the baby can develop a subdural hematoma.
CAC TREATMENT FOR HEMATOMA 
Detox Premium Powder:


This is the herbal formulation that consists of sudhyog tablet, shwet parpati, yavakshaar, akik pishti, jahar mohra, giloy satav, shukta pishti, etc. Intake of this wonderful remedy will balance the aggravated doshas and cleanse your body by removing the toxins from the body, as it also unblocks the passage and allows the blood to freely pass from the passage.


Recommended Dosage –

Take 1 sachet twice daily with normal water.

Kanchnaar Guggulu –

Kanchnaar guggulu is the best ayurvedic medicine widely used in wound healing, reduces the pressure of blood, swelling, etc. The tablet is very beneficial in calming the imbalance of Vata dosha thus relieving the pain, reduces the level of blood urea naturally.


Recommended Dosage

– Take 2 tablets twice daily with normal water.

Trikatu Syrup –

This herbal syrup contains equal proportions of three spices with a pungent taste – Black pepper (Piper nigrum), Pippali (Piper longum), and Ginger (Zingiber officinale). It is the best syrup to normalize the Tridosha and helps in the elimination of toxins, increases the appetite, and improves digestion. This syrup has a carminative and expectorant effect that helps to ease the symptoms of varicose vein.


Recommended Dosage –

Take 2 teaspoonful's thrice daily.

Panchsakar Churna –

This churna is very effective for varicose vein patients as it shows antioxidant, anti-inflammatory, laxative, and analgesic properties. It is a classical herbal churna prepared from ingredients like Shatapushpa, Balaharitaki, Shunthi, Swarnapatri, & Saindhav lavana. It helps in removing all toxins from the body and provides good results to patients of varicose vein.


Recommended Dosage

– Take 1 teaspoonful at bedtime with warm water.

Curcumin Capsule

– it is a herbo-mineral capsule of size 500 MG which is 100% safe and is purely ayurvedic formulation. CAC Curcumin Capsules helps in pacifying all three doshas. Curcumin Capsule is beneficial for variety of skin conditions like Acne, Eczema, Psoriasis, and Dermatitis. This Capsule contains standardized extract of the herb Curcumin (Curcuma longa). Curcumin is the active ingredient in Turmeric having powerful Anti-inflammatory, Antibacterial, Antifungal, Anti-microbial and Antioxidant properties. These Capsules lowers the risk of Heart Attack, prevents Cancer by reducing the growth of cancerous cells, helps in treating Alzheimer's disease, Rheumatoid arthritis and also has Anti-depressant property. These Capsules are very popular Anti-aging supplement.


Recommended Dosage –

 Take two capsules twice daily.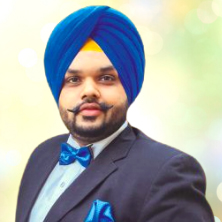 Dr. Vaidya Karanvir Singh is the younger Vaidya in Chandigarh Ayurved & Panchakarma Centre. He is the fourth generation in his family who is practicing as a general consultant in Ayurved & Panchakarma treatment at Chandigarh. In his practice, he had treated more than 1 Lakh Plus patients worldwide.
Article by Dr. Karanvir Singh (M.D in AYURVEDA, PANCHAKARMA FAGE) and reviewed by Vaidya Jagjit Singh (B.A.M.S)