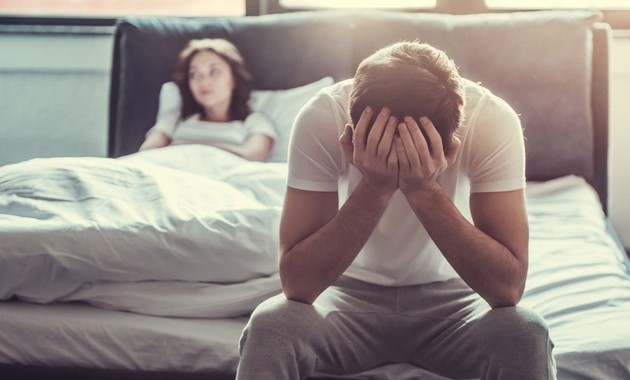 Home Remedies for Premature Ejaculation And Erectile Dysfunction
What is Premature Ejaculation?
Ejaculation is the ejectment of semen from the body. Premature ejaculation (PE) is when ejaculation happens sooner during sexual intercourse than a man or his partner would like.
CAUSES OF PREMATURE EJACULATION-
It can be a frustrating and embarrassing problem for any man and statistically most will face it to some extent during their lifetime.
Despite the frequency of premature ejaculation, there really is not a cause that can be singled out as the sole cause. Various psychological factors play a role in most cases, however, and some causes having hormonal or physical origins.
Infrequent mixing of couple
Over anxiety and depression state of mind
Living in a stress full life
Person's feeling of guilty
What is erectile dysfunction?
Erectile dysfunction (impotence) is the inability to develop and maintain a full erection/ firm enough to have sexual intercourse.
CAUSES OF ERECTILE DYSFUNCTION-
Psychological Causes-
Stress
Anxiety
Depression
Organic causes-
Inadequate vascular blood supply
Neurological disorder
BEST HOME REMEDIES FOR PREMATURE EJACULATION  AND ERECTILE DYSFUNCTION-
Ashwagandha (Withania somnifera)-
Ashwagandha is an ancient most powerful herb to helping men to have better control over ejaculation; this herb also increases your stamina and libido.
It is moreover effective in treating erectile dysfunction and also prolongs your sexual capacity.
According to Ayurveda, Ashwagandha is an ancient magical herb which is known for its stress alleviating properties.
It is also helpful in managing psychogenic erectile dysfunction.
This magical herb improves your body's reaction to stress by reducing the production of cortisol in the body.
Cortisol is also known as the stress hormone.
When your stress and anxiety levels go down, it will automatically translate into very good and more satisfying sex life.
Also, ashwagandha supplements can help in increasing the sperm count in the span of just 90 days.
Ginger (zingiber officinale) and honey-
Ginger is proven to be an effective remedy for premature ejaculation.
Ginger increases the blood circulation in your body,specifically to the penis muscles.
This helps to have better control over ejaculation.
Honey, in turn, is an effective aphrodisiac of strength which can enhance the potency of ginger.
The juice extracted from ginger is a valuable aphrodisiac and beneficial in the treatment of premature ejaculation and erectile dysfunction.
Lady's finger-
Lady's finger is an effective remedy for premature ejaculation.
Add this vegetable to your regular diet can help you overcome premature ejaculation condition.
Green onion-
Green onion is a great aphrodisiac that helps to control premature ejaculation effectively.
In addition, green onion seeds improve a person's sexual capacity, strength and stamina.
Garlic (Allium sativum)-
Garlic is loaded with aphrodisiac properties and will help in elongation of the duration of your intercourse without premature ejaculation.
Garlic is an anti-bacterial and anti-inflammatory plant that will help improve your blood circulation.
Eat Dark Chocolate-
Munching on them will make you feel good about yourself and feel sensual.
It releases endorphins that lower the levels of stress and anxiety.
Dark chocolate can positively influence you're wellbeing.
It is one of the most potent sources of antioxidants.
Castor oil—
Castor oil massage around the erectile tissue prevents early ejaculation.
Males who had used castor oil in massage were able to delay the ejaculation without the use of any medicine.
Apart from this, if castor oil is regularly used then it decreases several symptoms such as mood swings, fatigue, erectile dysfunction and premature ejaculation.
Castor oil massage improves blood circulation makes the sex organ function proper.
Aloe vera-
Aloe vera is widely used in both traditional and modern medicine for several purposes.
Aloe vera extracts may be useful for treating sexual dysfunctions as it can stimulate cell division and increase testosterone production, which has the effect of increasing sperm cell count.
Carrot-
People who are usually tense and suffer from sexual disorders can find relief as this home remedy increases sexual stamina.
Take 150 Gms of carrots, finely chopped with a half-boiled egg and 1 tsp of honey.
Take this mixture, once daily for a month.
Drumstick-
It is very useful as a sexual tonic in the treatment of erectile dysfunction and premature ejaculation.
The powder of the dry bark is also valuable in impotency, premature ejaculation, and thinness of semen.
Onion (Allium sapa)-
Take an onion, peel it off, crush and then fry in butter and add 1 teaspoon honey.
This mixture should be taken daily when your stomach has been empty.
This remedy helping to treat premature ejaculation, erectile dysfunction and involuntary loss of semen during sleep.
Deal with anxiety-
Stress, anxiety and depression contribute greatly to premature ejaculation.
If you want to overcome from premature ejaculation problem, the 1st thing you have to do is to eliminate all negative feelings of the days.
Eliminating stress and anxiety is the most significant of home remedies for premature ejaculation.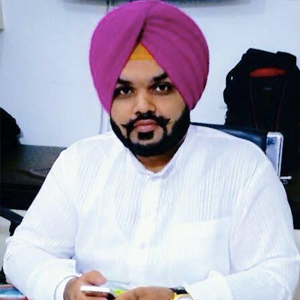 Vaidya Karanvir Singh is the younger Vaidya in Chandigarh Ayurved & Panchakarma Centre. He is the fourth generation in his family who is practicing as a general consultant in Ayurved & Panchakarma treatment at Chandigarh. In his practice, he had treated more than 1000 plus patients worldwide.
Article by Dr. Karanvir Singh (M.D in AYURVEDA, PANCHAKARMA FAGE) and reviewed by Vaidya Jagjit Singh (B.A.M.S)