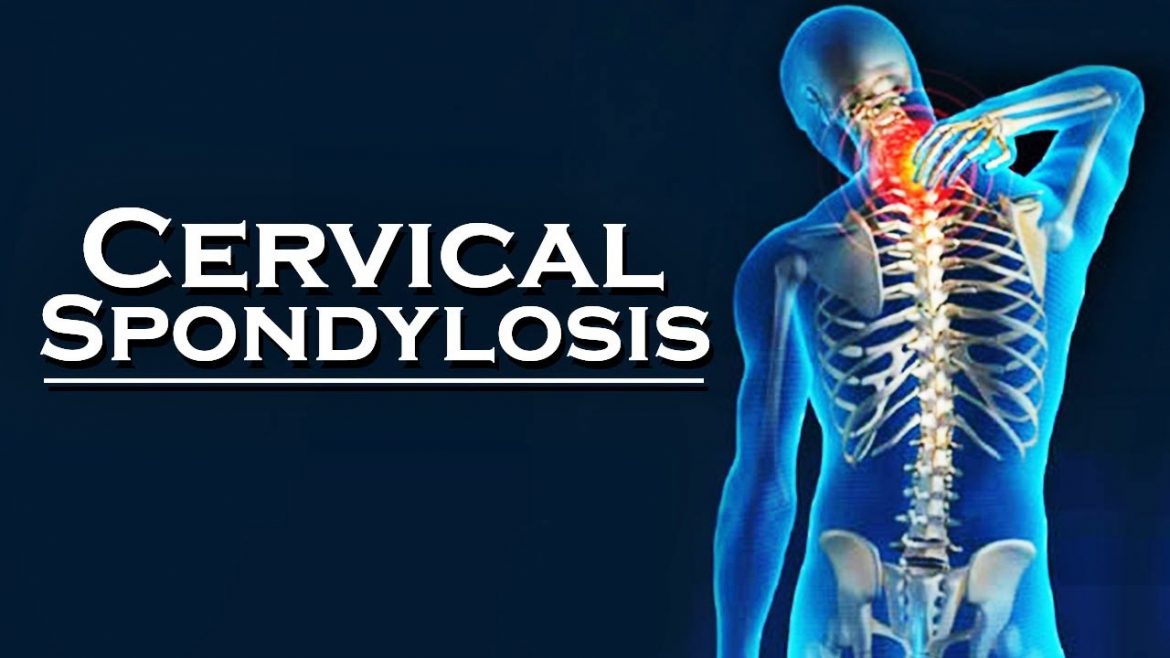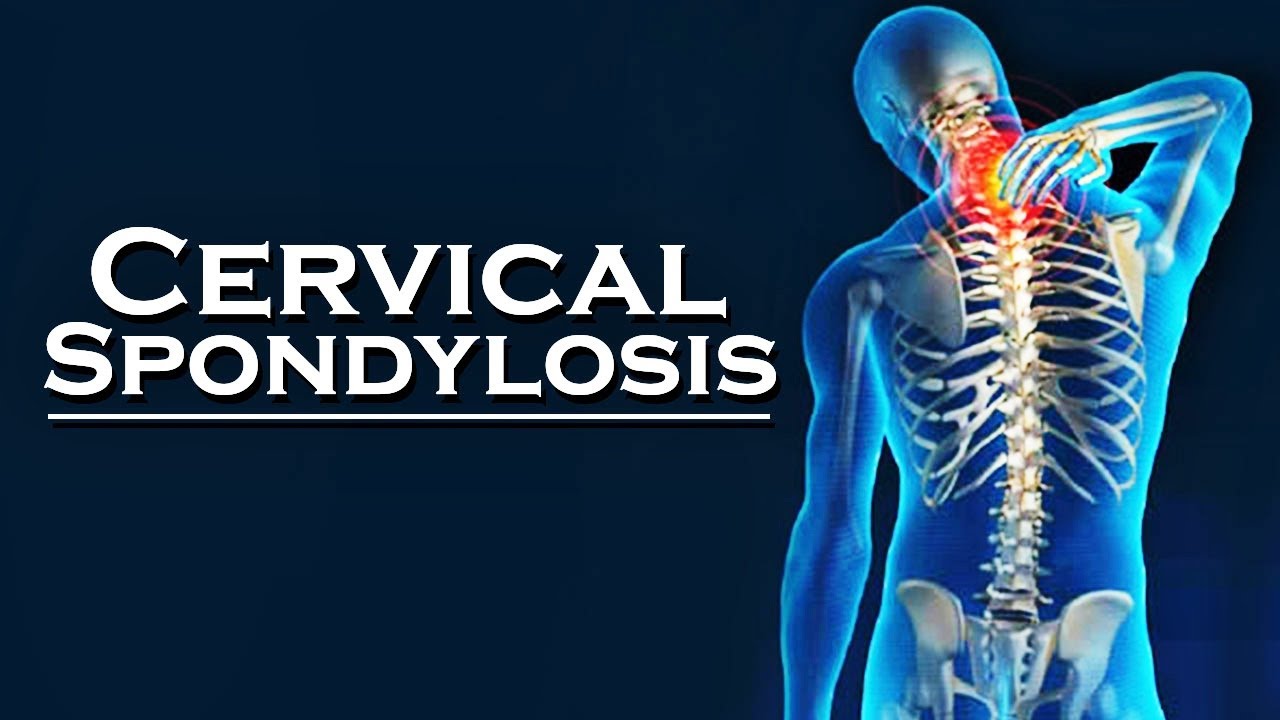 How to Treat Cervical Spondylosis in Ayurveda through Herbal Remedies?
Cervical spondylosis is the degeneration of the vertebrae and discs in the neck.
To an extent, there is a degeneration in the vertebrae and discs as we become older.
It usually starts after the age of about 30. Firstly there is the degeneration of the edges of the vertebrae that often develops small and rough areas of bone called osteophytes.
By the time or after many years, the discs become thinner. This normal degeneration of bones with the ageing process can be likened to having 'wrinkles in the spine'.
In most of the people, these degenerative changes does not cause any symptoms.
But in some of the cases, nearby muscles, ligaments, or nerves may become irritated or 'pressed on' by the degenerative changes.
Hence this condition does not cause any problem but it can be a cause of neck pain, particularly in older people.
What are the causes of cervical spondylosis?
Cervical spondylosis occurs because of long-term degeneration of the cervical spine. Any previous neck injury can be the cause of this condition.
Risk may also increase due to long-term activities such as practicing martial arts, carrying loads or a professional gymnast or dancer.
Some researchers have stated that there could be a genetic cause because this condition sometimes runs in families.
It usually starts to appear after the age of 40, and it progresses over time. Men are more prone to it at an earlier age than women.
Smoking may also be main cause.
What are the symptoms of cervical spondylosis?
If symptoms start developing then they can range from mild to severe.
Some of the common symptoms may include:
Pain in the neck which radiates towards the shoulder and the base of skull. During the movement of neck, the pain becomes worse.
Sometimes the pain radiates towards the arm to a hand or the fingers. It is caused due to the irritation of nerves which moves to the arm from the spinal cord in the neck.
These degenerative changes results in the compression of blood vessels and mainly affects the blood supply to the brain which possible results in dizziness, nausea and even blackouts.
Some other symptoms may include loss of bowel movements and coordination difficulties, headache, improper sleep, neck stiffness particularly develops after a night's rest.
Headache mainly starts at the back of the head just above the neck region and radiates towards the forehead.
What are the risk factors of cervical spondylosis?
Aging is the main risk factor that develops cervical spondylosis
Heavy weight lifting can put strain on the back
Smoking
Overweight
Genetic cause
Some preventive measures that can help in reducing pain:
Patients who are more prone to cervical spondylosis should follow these measures that can be helpful.
A good posture is very helpful. Your sitting position at work or at the computer should not be poor (that is, not with your head flexed forward with a stooped back). Sit straight and upright position.
A firm supporting pillow is very helpful in some of the people when sleeping. You should try not to use more than one pillow.
Various exercises are advised by a physiotherapist. These include heat, cold, traction, manipulation, etc.
Chandigarh Ayurved Centre offers best and wonder Ayurvedic kit for the treatment of cervical spondylosis known as cervical relief kit.
This kit comprises of 5 products— Nerve up tablet, rasayan vati, pain-o-kill oil, pain-o-kill syrup and panchsakar churna.  These formulations are helpful in balancing the tridoshas.
Nerve up tablet:
Nerve up tablet is a pure herbal ayurvedic formulation. The ingredients present in it are shudha shilajeet, shankh bhasma, abhrak bhasma, praval pishti, shudha kuchala, etc.
These are helpful in balancing the vata doshas and kapha dosha. It acts as nervine tonic that provides strength to the nerves. This tablet is helpful in treating backache, knee pain, headache, depression etc.
Recommended Dosage- Take 1 tablet twice daily.
Rasayan Vati:
Rasayan vati is a herbo-mineral Ayurvedic formulation which contains various herbs such as Brahmi, Shilajeet, Amla, Shatavari, Aswagandha, Abhrak Bhasam, Vang Bhasam, Praval pisti, Vang Bhasam, Mukta pisti, Dalchini, Kaunch Beej,  Beej, Javitri, Gokhru, Musali, Dalchini, Saunth, Gokhru, Marich, Pipli, Manjistha etc.
By the combination of these herbs and minerals, this formulation shows antioxidant, anti-inflammatory, antipyretic, analgesic, immune-modulator properties.
These tablets provides good results in General debility, Psychological disorders, and improves immunity and helps in cervical pain.
Recommended Dosage: Take 1 tablet twice daily.
Pain-O-Kill Oil:
Pain-O-Kill oil comprises of herbal ingredients like Kustha, Vatsnabh, Devdaru, Jyotishmati, Rasna, etc.
It is the best herbal oil that provides good results in bodyache, swelling, & inflammation.
It also provides relief in morning stiffness which is caused due to cervical spondylosis.
These all ingredients show antioxidant, anti-inflammatory and analgesic properties. Being an anti-oxidant it removes all the toxins out from the body.
Method of Application: Take few drops of oil in your hands and massage gently over the affected area.
Pain–O-Kill Syrup:
Pain–O-Kill Syrup is a herbal syrup provides relief from the severe pain which is associated with cervical spondylitis.
It includes main ingredients like- Shalaki gum, Ashwagandha root, Punarnava root, Hadjod stem, Suranjan sweet gum, Methi seeds, Nirgundi leaves, Garlic bulb, etc.
This syrup is helpful in reducing the morning stiffness & rejuvenates the body tissues.
It also improves the muscle tone. As an anti-inflammatory, it shows best result in reducing the inflammation.
Recommended Dosage – Take 2 teaspoonfuls twice a day before meal with normal water.
Panchsakar Churna:
Panchsakar Churna is an effective Ayurvedic formulation that consists of five main ingredients named as – Saindhav Lavana, Shunti, Shatapushpa, Swarnapatri, Shunti, and Balaharitaki.
Its main function is to relax the muscles around the neck. It also works as a natural detoxifier that removes the toxins from the body.
This churna also shows effective results in lower back pain, ligament sprain, disc prolapsed, neck stiffness, sprain in muscle, tendons.
Recommended Dosage – Take 1 teaspoonful once a day with Luke warm water at bedtime.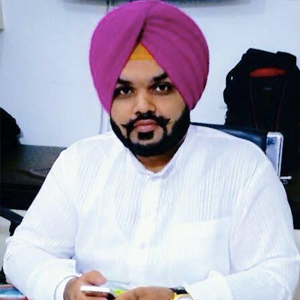 Vaidya Karanvir Singh is the younger Vaidya in Chandigarh Ayurved & Panchakarma Centre. He is the fourth generation in his family who is practicing as a general consultant in Ayurved & Panchakarma treatment at Chandigarh. In his practice, he had treated more than 1000 plus patients worldwide.
Article by Dr. Karanvir Singh (M.D in AYURVEDA, PANCHAKARMA FAGE) and reviewed by Vaidya Jagjit Singh (B.A.M.S)