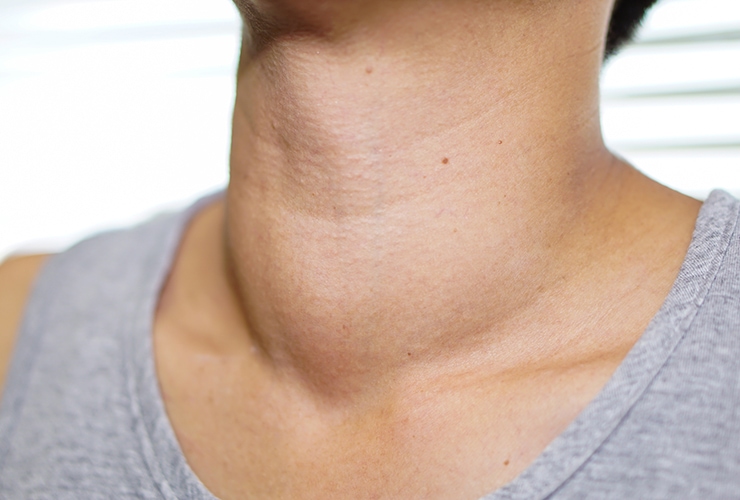 How to Treat Hyperthyroidism in Ayurveda through Herbal Remedies?
What is hyperthyroidism?
The thyroid is a small and butterfly-shaped gland located just in front of the windpipe (trachea).
It produces two primary hormones tetraiodothyronine (T4) and triiodothyronine (T3) that control the functioning of cells for the use of energy.
The metabolism is regulated by the thyroid through the release of these hormones.
Hyperthyroidism is an overactive thyroid and it occurs when the thyroid produces too much thyroid hormones (T4, T3, or both).
Having too much production of these hormones, it can cause problems such as your heart rate and body temperature and also affects the muscles, bones, and menstrual cycle.
What is the Ayurvedic aspect of hyperthyroidism?
According to Ayurveda, it occurs due to the imbalance in "Agni" metabolic fire. As per the symptoms of thyroid, there is an involvement of both pitta and Vata dosha.
This imbalance of the doshas leads to hyperthyroidism. Impairment in the digestion causes blockage in the microchannels that imbalances the functioning of the thyroid gland.
This blockage leads to the accumulation of harmful toxins (ama) in the strotas which causes an alteration in the functioning of the thyroid gland and leads to the overactive of thyroid.
Prevalence:
Hyperthyroidism can affect anyone, but this disease is more common in women than in men, and it usually happens between the age group of 20 and 40.
This condition can be correlated to Graves' disease that affects the thyroid gland because of the body's weak immunity.
What are the causes of hyperthyroidism?
Various conditions in the body can cause hyperthyroidism such as Graves' disease. It is an autoimmune disorder that causes antibodies to stimulate the thyroid for secreting excess of hormones.
It tends to run in families, which is also a genetic cause. Consult the doctor if your relatives have had this condition.
Other causes of hyperthyroidism include:
Plummer's disease

Intake of excessive iodine, a key ingredient in T4 and T3

Thyroiditis (inflammation of the thyroid), which causes an overproduction or leak out of T4 and T3 out of the gland

Tumors of the ovaries or testes

Benign tumors of the thyroid or pituitary gland

Intake of large amount of tetraiodothyronine through dietary supplements or medications

Thyroid gland showing larynx and trachea
What are the symptoms of hyperthyroidism?
Hyperthyroidism is a condition that often begins slowly and the symptoms may vary from person to person.
Its symptoms of Thyroid can be mistaken with stress or other health-related problems.
Here are some of the common symptoms include:
Unplanned or excessive weight loss.

Rapid or abnormal heartbeat, or pounding of the heart.

Nervousness, anxiety, stress or touchiness.

Tremors (trembling of the hands and fingers).

Changes in menstrual flow, such as lighter flow or less frequent periods, in women.

Increased heat sensitivity

Increased sweating

Changes in bowel movements

An enlargement of the thyroid gland (called a goiter), which appears as swelling at the base of the neck.

Fatigue

Weakness of muscles

Trouble sleeping

Increased appetite
Symptoms in older adults may be varied such as increased heart rate, fatigue during daily activities, and withdrawal. It can be a mistake with hyperthyroidism for depression or dementia.
In Graves' disease, there are some other symptoms like swollen or bulging eyes which causes dry and redness, pain, tearing, blurry or double vision, or sensitivity to light.
Other symptoms that require immediate medical attention are:
Dizziness

Shortness of breath

Loss of consciousness

Fast or irregular heart rate

Hyperthyroidism can also lead to atrial fibrillation, a dangerous arrhythmia, strokes, as well as congestive heart failure.
What is the Ayurvedic Treatment of Hyperthyroidism?
Ayurvedic formulations are very helpful in curing hyperthyroidism because they work directly to act on the root cause and ensure the thyroid gland not secrete thyroxine hormone in excess.
Chandigarh Ayurved Centre is providing a wonderful kit which is known as "Hyperthyroidism Care Kit" that balances the vitiated doshas in the body.
It consists of 4 herbal formulations: Thyroheal Tablets, Garlic Capsule, Garlic Capsule, Kachnaar Guggul, and Trikatu Syrup.
Thyroheal Tablets
As the name suggests these tablets are herbal and wonderful solutions for treating hyperthyroidism and its related symptoms.
This formulation comprises of various natural herbs like Brahmi (Bacopa monnieri), Kachnar (Bauhinia variegate), Gandir (Clerodendrum phlomidis), & Shud Guggul (Commiphora mukul).
Kanchnaar has been used in Ayurveda for many ages to treat this condition. Thus a wonderful combination of herbs maintains the proper functioning of the thyroid gland.
Hence, it also treats symptoms like fatigue, weakness of muscles, trouble sleeping, increased appetite, etc.
Recommended Dosage: Take 1 tablet twice daily with normal water.
Garlic Capsule
Garlic capsules are formulated with the pure and standardized extract of herb Garlic (Allium sativum).
The major constituents present in garlic are allicin, allyl methyl sulfide, ajoene, 10-devinylajoene, and diallyl sulfide.
In hyperthyroidism, most of the patients get suffered from cardiovascular complications and the garlic capsule shows wonderful and effective results on these patients.
Recommended Dosage: Take 2 capsules twice daily with normal water.
Kachnaar Guggul
Kachnaar guggul is very helpful in maintaining the functioning of thyroid hormones in the body.
From ancient times, this classical formulation has been used in regulating the thyroid gland functioning and deal with the symptoms related to it.
It consists of various effective ingredients like Kachnaar (Bauhinia variegate), Shunthi (Zingiber officinale), Pippali (Piper longum), Amalaki (Emblica Officinalis), Marich (Piper nigrum), Haritaki (Terminalia chebula), etc.
These herbs in combination will help in balancing the levels of T3 and T4 hormones. The use of this tablet is quite useful and effective.
Recommended Dosage: Take 2 tablets twice daily with normal water.
Trikatu Syrup
As the name suggests, thus syrup is prepared from the three main herbs such as Marich (Piper nigrum), Pippali (Piper longum), & Shunthi (Zingiber officinale).
Being an antioxidant, these herbs eliminates the harmful toxins from the body. This effective syrup deals with the signs & symptoms associated with hyperthyroid patients.
Recommended Dosage: Take 2 teaspoonful twice daily.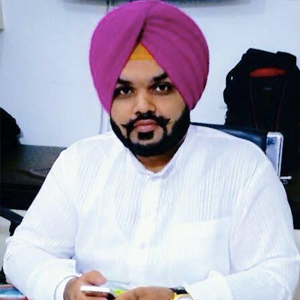 Vaidya Karanvir Singh is the younger Vaidya in Chandigarh Ayurved & Panchakarma Centre. He is the fourth generation in his family who is practicing as a general consultant in Ayurved & Panchakarma treatment at Chandigarh. In his practice, he had treated more than 1000 plus patients worldwide.
Article by Dr. Karanvir Singh (M.D in AYURVEDA, PANCHAKARMA FAGE) and reviewed by Vaidya Jagjit Singh (B.A.M.S)