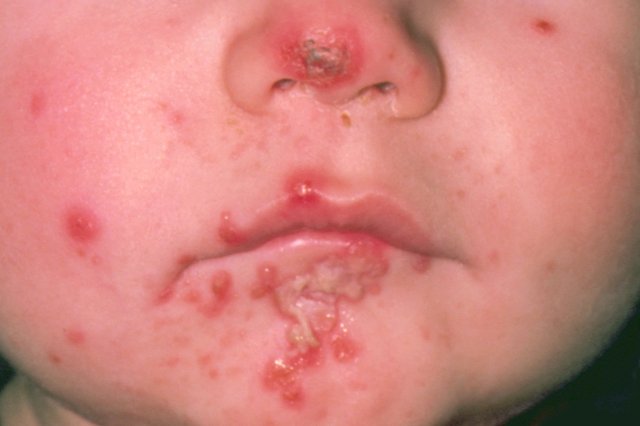 What is Impetigo?
Impetigo is a highly contagious skin disease. Due to which skin problem starts like infection or wound. This infection can spread to any part of the body. In some cases, it is more on the nose, around the mouth, hands and feet. Yellow or dark fluid also comes out from these wounds.
Skin infection impetigo is very common in children between 2 and 5 years. Impetigo is less common in adult men. Contact a doctor if discomfort or wounds on the face or skin begin.
What are the symptoms of impetigo?
The following are common symptoms and signs of impetigo:
Rash on the skin

Itching due to rash or wound.

Feeling pain sometimes.

Inflammation in areas with infection.

In addition to these symptoms, there may be other symptoms. Therefore, contact the doctor.
What causes Impetigo?
The most important cause of impetigo is bacteria. Actually, due to infection it can easily happen from one to another. Two different types of bacteria – streptococcus or staph (staphylococcus) can cause impetigo disease.
Bacteria are caused by skin infections in the body. This is due to skin problems like eczema, insect bites, burns or bites. Children may also have impetigo problem due to cold and cold. However, it is sometimes likely to occur in healthy skin as well.
What causes aggravated impetigo problems?
Problems of impetigo may increase due to the following reasons:
There is a high risk of impetigo in children aged 2 to 5 years.

This disease can be easily passed from person to person, such as from schools and places like child care.

Impetigo may be more likely to cause problems in hot and humid weather.
How is impetigo diagnosed?
Doctors on the body or skin can easily understand the problem. However, sometimes in case the discomfort is not reduced, the doctor examines the wound and gives antibiotics as needed. There are also antibiotics that do not affect certain bacteria. That is why the doctor recommends taking the medicine after examination. If you or your child shows signs of illness, the doctor recommends blood tests and urine tests.
Lifestyle changes or home remedies that can help prevent impetigo
Impetigo can be avoided by adopting the following tips:
Keep the skin clean and take care of cleanliness in case of injury, wound or infection.

If you help an infected person, then protect yourself from infection.

Use garlic in impetigo. Garlic has the ability to deal with bacterial, viral and fungal infections. According to a study, garlic has been found to be very effective on Streptococcus strains. Cut the garlic and apply directly on the area affected by impetigo. If you want, you can crush it and apply it in the place of impetigo. Also, you will benefit quickly by making garlic a part of your diet.

Neem has antibacterial properties, making it beneficial in all kinds of infections. Neem is the top most medicine in Indian Ayurveda. Rub the neem bark on a stone and apply it on the place of impetigo. Apart from this, you can also use Neem oil.

Turmeric can also be treated with impetigo. Turmeric is considered the best spice of all of Asia. Turmeric is found to have anti-inflammatory properties. A 2016 study found that turmeric is capable of fighting Staphylococcus and Streptococcus. Therefore, cut the lump of turmeric and apply it directly on the place of impetigo. Apart from this, you can add turmeric powder to water and make a paste and apply it to the affected area.
CAC AYURVEDIC TREATMENT FOR IMPETIGO
Detox Premium Powder:
This is a herbo-mineral preparation that contains ingredients like Parwal Pishti, Giloy satv, Shukta Pishti, Kamdudha Ras, Gandhak Rasayan, etc.
Parwal Pishti: This Pishti reduces inflammation, flaking, itching of the skin. The Pishti is composed of natural coral calcium processed with rose water.
Shukta Pishti: It helps to balance the Pitta dosha in the body. All signs and symptoms related to Psoriasis patients are managed with this article.
Giloy Satv: This satv is prepared from the herb Giloy (Tinospora cordifolia). The anti-inflammatory, antioxidant, and analgesic properties of this herb deal with psoriasis easily.
Kamdudha Ras: This herbal-mineral classical preparation balances Pitta dosha in the body.
Gandhak Rasayana: This herbal preparation is used since ancient times for all types of skin disorders.
Tal Sindoor: It contains ingredients like Shuddh parad, Aloe vera, Gandhak, etc that relieve redness in psoriasis patients.
Akik Pishti: This Pishti reduces all types of Pitta related disorder hence it gives good results in psoriasis.
Recommended Dosage: Take 1 sachet twice daily with plain water.
Twak Tailam:
Twak tailam is very effective for the skin as it deeply nourishes the tissues and improves the skin luster. The tailam is composed of yashtimadhu (Glycyrrhiza glabra), manjistha (Rubia cordifolia), etc. The tailam supports skin health, helps in reducing uneven pigments, improves complexion, and helps in deep detoxification and blood purification without any side effects.
Method of Application – Apply over the affected area of the skin.
Skin care tablet:
Skin care tablet is a pure ayurvedic formulation. It help to maintain the texture of your skin depending on the type of skin you have. It contains various herbs like Haridra khand, Panchnimb churna, Khadir chahal, Chirayta, Mulethi, Chopchini, Gandhak, Ajmoda that work very effectively on all skin types. Skin care is a blood purifying tablet. It cools and detoxifies the blood, increase blood circulation of the skin. It minimizes the blemishes, lighten sun tan, delay ageing of skin and heal skin problems.
Recommended Dosage: Take 1 tablet twice daily.
Panchatikta Ghrita Guggulu:
Panchatikta Ghrita Guggulu is an ayurvedic preparation mainly used for skin diseases. This tablet contains pure herbal ingredients such as Nimba(Azadirachta indica), Patola(Cucumis acutangulus), Guduchi(Tinospora cordifolia), Vasa(Adhatoda vasica), etc. This tablet promotes detoxification and rejuvenation. Panchatikta Ghrita Guggulu tablet is a natural source of anti – oxidant. It promotes engender vibrant and healthy skin.
Recommended Dosage–Take 1 tablets twice a day with normal water.
Twak Churana:
This herbal powder is prepared from two herbs Manjistha (Rubia cordifolia) & Chopchini (Smilax malabarica) that in combination reduces uneven pigmentation. Manjishtha mainly helps in deep detoxification and blood purification. It can also be used for hand lotion to treat dry, cracked hands, or feet. This herbal powder is good for dry skin, rashes, acne. It has been used in psoriasis. Skin Glow powder removes toxins and impurities of blood. This powder helps to rejuvenate and promote the longevity. It helps to open the blocked sweat pores. This powder is used in infectious conditions like, eczema, pimples, and chronic skin disorders.
Recommended Dosage– Take 1 teaspoonful twice a day with normal water.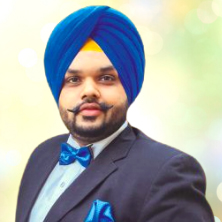 Dr. Vaidya Karanvir Singh is the younger Vaidya in Chandigarh Ayurved & Panchakarma Centre. He is the fourth generation in his family who is practicing as a general consultant in Ayurved & Panchakarma treatment at Chandigarh. In his practice, he had treated more than 1 Lakh Plus patients worldwide.
Article by Dr. Karanvir Singh (M.D in AYURVEDA, PANCHAKARMA FAGE) and reviewed by Vaidya Jagjit Singh (B.A.M.S)