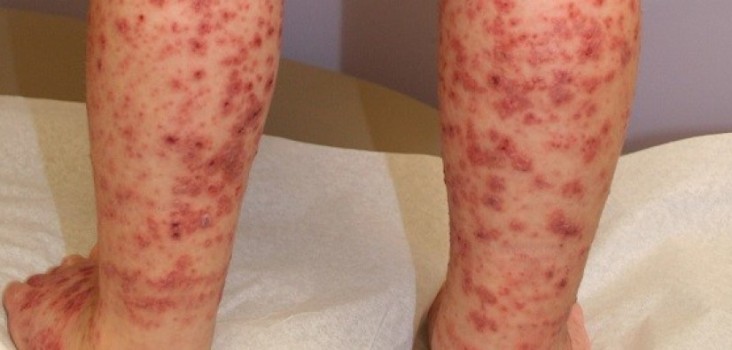 ITP – Idiopathic thrombocytopenia
Idiopathic  thrombocytopenia is a disorder that can lead to easy or excessive bruising and bleeding. The bleeding results from unusually low levels of platelets — the cells that helps blood clot. 
 ITP occur when the body's immune system mistakenly attacks platelets of the body and destruction of platelets occur. In children, it may follow a viral infection. In adults, it may be chronic. 
Symptoms Of ITP-
Immune thrombocytopenia may have no signs and symptoms. When they do occur, they may include:
Easy or excessive bruising

Superficial bleeding into the skin that appears as pinpoint-sized reddish-purple spots (petechiae) that look like a rash, usually on the lower legs

Bleeding from the gums or nose

Blood in urine or stools

Unusually heavy menstrual flow
TYPES OF ITP –
There are two main types of ITP –  acute  and chronic 
Acute ITP is the most commonly seen in children. It usually lasts less than six months.

Chronic ITP lasts six or more than six months . Adults, people of younger age are effected with this.
CAUSES OF ITP –
As ITP is  an autoimmune disorder, So Immune thrombocytopenia usually happens when your immune system mistakenly attacks and destroys platelets, which are cell fragments that help blood clot. In adults, ITP  may be triggered by viral infections like HIV, hepatitis or H. pylori (bacteria that causes stomach ulcers)., Mostly in children with ITP it follows  viral illness such as the mumps or the flu.
DIAGNOSIS OF ITP
–
ITP is diagnosed by history of patient followed by blood investigations. If patient  have a low platelet count, your doctor may also go for bone marrow test. If patient  have ITP, then bone marrow will be normal. This is because platelets are destroyed in the bloodstream and spleen after they leave the bone marrow. If  bone marrow is abnormal,  low platelet count will likely be caused by another disease, other than ITP.
Treatment-
In ITP, treatment is maily based upon the platelet count.  When Platelets count become low can cause spontaneous bleeding in the brain and other organs. Treatment mainly used in ITP coantains-
MEDICATIONS  includes
Corticosteroids
Thrombopoitein recepter agonist
Antibody therapy
Immunosuppersents
Antiboitics 
SURGERY – When condition or symptoms doesn't improve with medications then surgery is advised .In this splenectomy is performed to remove the spleen of patient. 
Ayurvedic Concept For ITP
According to Ayurveda ITP is co-related with bleeding disorder "Tiryaka Raktapitta". In this disease, all three doshas of body get vitiated which are circulating in the bloodstream and attacks the platelet cells in the body which cause decrease in platelet cell count.
Ayurvedic Treatment Of ITP
.
As we see that in Modern Science, there are medications of high dose  which have only symptomatic effect and cause side effects  like weight gain, osteoporosis, diabetes, fatigue etc. And  after surgery of splenectomy there is a decreasing the ability to fight with infectious agents  so  increase the risk of infections. 
So it become very important to consider these factors and choose ayurveda as a preferred pathy for treatment . In Ayurveda for ITP, there are also various herbs that regulate immune function and increase platelet count in the body. 
Strengthen and uplift your immune system and treat the illness with CHANDIGARH AYURVEDA CENTRE (CAC).
CAC is manufacturing with herbal products which provide the combination of wide range of Ayurvedic formulations to treat the ailment.
Formulations  for ITP by CAC
CAC provides the best and effective combination as Ayurvedic treatment for ITP. These combination are prepared from best quality of herbs following the principles of ayurveda.  These are free from  any kind of adulterants and safe to use .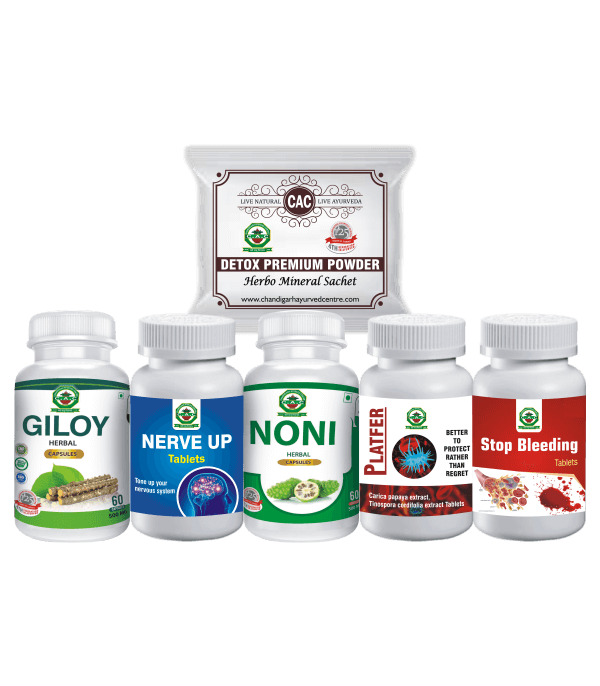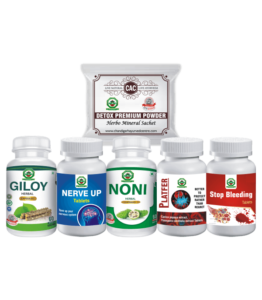 ITP CARE KIT
DESCRIPTION OF MEDICINES-
Noni Capsules                   –     2 Twice daily
Giloy Capsules                  –       2 twice daily
Nerve Up Tablets             –       1 twice daily
Platfer Tablets                  –       1 twice daily
Stop Bleeding Tablets     –       1 twice daily
Detox Premium Powder –      1 sachet twice daily
Noni Capsules
Noni capsules contains fruit of a Polynesian plant that's commonly called the Indian Mulberry, Morinda Citrifoliua. The capsules reduce the rashes skin,  fatigue.
Stop Bleeding Tablets
CAC  stop bleeding tablet is a pure herbal formulation that acts as an anticoagulant in nature.  Stop bleeding tablets are combination of herbs- nagkesar , laksha , mochras, Swarn gandhak, Kehrwa pishti . It helps to stop or reduce heavy bleeding.  these tablets have anti-inflammatory, pain killer, anticoagulant properties. 
Detox Premium Powder
The powder contains a mixture of  herbs which plays very important role in the treatment of ITP.  The effective  combination strengthen the immune system and having the ability to fight against infections with having antibacterial, antiviral,  Anti-inflammatory properties. 
Giloy Capsules
Giloy Capsules are natural and purely ayurvedic formulation. Giloy  can be used in the form of capsules, juice and powder. But CAC capsules are highly effiecient as they contain required amount of Giloy in them and are 100% natural and safe. Giloy is considered as one of best medicine in ayurveda to fight against many diseases and increase immunity.
Platfer Tablet
These are herbal combination prepared from herbs like Papaya (Carica papaya) & Giloy (Tinospora cordifolia) that in combination increases the platelet counts naturally and  builds up immunity.
Nerve up Tablet
Nerve up tablets help in balancing the vitiated doshas and acts as nerve stimulant. This tablet helps to treat the  symptoms related to ITP.
As this kit contains the medicines which have multi-dimensional effect on body which is required for the illness . For detailed information visit our website
https://www.chandigarhayurvedcentre.com/product/itp-care-kit/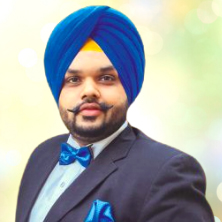 Dr. Vaidya Karanvir Singh is the younger Vaidya in Chandigarh Ayurved & Panchakarma Centre. He is the fourth generation in his family who is practicing as a general consultant in Ayurved & Panchakarma treatment at Chandigarh. In his practice, he had treated more than 1 Lakh Plus patients worldwide.
Article by Dr. Karanvir Singh (M.D in AYURVEDA, PANCHAKARMA FAGE) and reviewed by Vaidya Jagjit Singh (B.A.M.S)