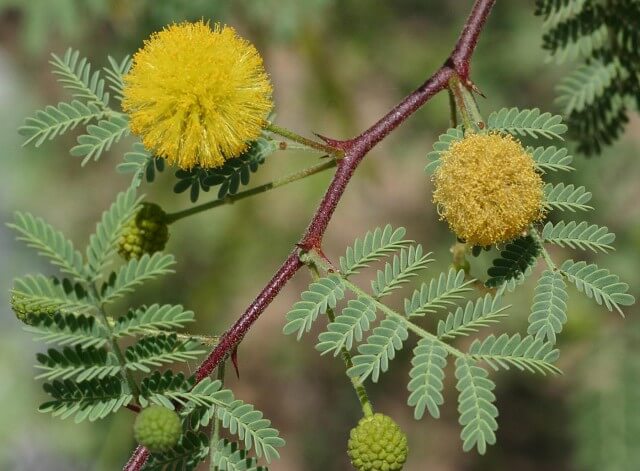 Introduction of Khadir
If you eat betel, then you must have known about the catechu to be used in betel leaf. Do you know how Khadira Plant Uses are made in the paan you eat? No no So know that catechu is extracted by boiling the branches and bark of Khair (khair tree). Not only this, Khair or Khadir is also used in religious works. Also Khadir or Khair (Khair) is used as medicine.
It is reported in Ayurvedic texts that Khair or Khadir is a good medicine for leprosy, eczema etc. Khair (Khadir) is pungent and astringent in taste. Its effect is cold. It has the properties to arouse hunger and digest food easily. It is a force, duodenal and teeth strengthener. It gives relief from stomach ache. Let us know how you can use acacia catechu to cure diseases.
What is Khadir? (What is Khadir?)
Khadir or Khair (Khair) wood is mostly used for puja etc. This is one of the Navagraha timbers used in the practice of Yajna-Havan etc. The khair tree is very strong. Its stem is hard like bones.Khair (khadir) tree is 9 to 12 m tall. It is thorny and has a long life. Its lumps are dark brown in color from outside and brown and red from inside. In the cracks inside the trunk of some old trees, black and white materials are sometimes found in the form of rava or khadira powder. It is called Khair (Khadir) – Saar.Different scholars have described the Ayurvedic properties of Khair (acacia catechu) at different places. In Bhavaprakash-Nighantu, the description of its three species is known as Khair, Kadar and Vit-Khadir. In Rajnighantu, in addition to these three, two other names by the name Somvalka and Tamrantaka, i.e. a total of five species are mentioned.
Khadir in different languages:
Hindi (Acacia catechu in hindi) – well, catechu, khairbool
English – Black Catechu, Catechu, Cutch tree,
Sanskrit – Khadir, Raktasar, Gayatri, Danthadhwan, Kantki, Balpatra, Multislation, Yagyani, Kadar
Urdu – Khair (Khair), Katho
Assamese – Kher, Kat
Oriya – Khodiro, Khoiro
Kannada – Kaachu
Gujarati – Kher, Katho
BENEFITS
1. Benefits of Khadir to Cure Oral Diseases
Well (kaggali tree) is beneficial in all types of diseases of the mouth. Sucking Khadidari pellet made from Khair (Khadir) and other substances gives relief in these diseases. Use of Khadi oil also gives relief in these diseases.
After making a decoction of bark of khair plant, putting it in the cavity between the teeth (keeping goiter) is beneficial in teeth diseases.
Consumption of Khair (Khadir) stops bleeding from the gums.
Burn the bark of Khair (Khadir) and peel of almond and make it ash. Brushing with them is also beneficial in teeth diseases.
2.Use Khadir (Khadir) to cure mouth sores (Khadir Benefits)
Sucking the essence of khair plant in the mouth reduces mouth blisters and swelling.
Apart from this, making a decoction of Triphala and Khadir tree bark (khair tree) and gargling (rolling it in the throat) also reduces blisters and swelling.
3.Khadir Benefits to Use Cure Sore Throat
Soak the Khadir essence or Khadir churna with oil. If there is a sore throat, keeping it in the mouth ends the soreness.
4.Uses of Khadir to Get Relief from Cough
For the treatment of asthma and cough, burn the wood of khair tree. After extinguishing it in water, cover the water immediately. Smell the aroma of this burnt wood smoke. In addition, drinking aromatic water is beneficial in cough.Mixing equal quantity of turmeric and sugar candy in 500 mg Khadir-essence is beneficial in cough.
5.Use of Khair (Khadir) in the treatment of Bhagandar is beneficial (Khadir Benefits to Cure Fistula)
Mix 6 grams of ghee and 3 grams of vividng powder in 50 ml decoction made from khair (kaggali tree) and triphala. Drinking this has benefits in Bhagandar.
6.Uses of Khadir to Control Diabetes
Add 125 mg of cumin (khadira powder) to 500 mg powder of Khadir or Khair flower. If it is consumed by adding sugar mixed milk, there is benefit in diabetes.
7.Khadir Beneficial in Leucorrhoea Treatment
Washing the vagina by making a decoction of the bark of Khadir provides relief in both white and red leucorrhoea.
8.Benefits of Khadir in Rheumatoid Arthritis
In bones pain (rheumatism), take powder of Khadir root. It should be taken in the quantity of 1 to 3 grams. It is beneficial in arthritis.
9.Benefit from Khair (Khadir) in Filaria (Elephant Feet) disease (Khadir Benefits to Cure Filaria)
Elephant feet (Filaria) or for patients with filaria, khair ka ped is very useful. For the treatment of this disease, Rojana drink honey mixed with cow's urine in the morning, Khadir, Vijayasar and essence of shawl. It ends elephantiasis or filariasis.
10.Benefits of Khader (Khadir) in the treatment of skin diseases (Benefits of Khadir for Skin Diseases)
In the diseases of smallpox, leprosy, ringworm, itching and boils, use of Khair (Khadir) is very fast. For this benefit, Khadirashtak kadhna made from liquids like Khair, Triphala, Neem, Parwal, Guduchi and Vasa etc. should be consumed in the quantity of 20 to 30 ml.
After washing the wound with a bark made from the bark of khair (khadir) and kutz seeds, the wound clears and ends slowly.
Its use is also beneficial in other skin diseases. Mixing ghee in the powder of bark of khadir plant and applying it on the skin is beneficial in the treatment of boils and pimples due to heat.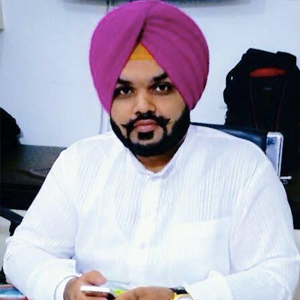 Vaidya Karanvir Singh is the younger Vaidya in Chandigarh Ayurved & Panchakarma Centre. He is the fourth generation in his family who is practicing as a general consultant in Ayurved & Panchakarma treatment at Chandigarh. In his practice, he had treated more than 1000 plus patients worldwide.
Article by Dr. Karanvir Singh (M.D in AYURVEDA, PANCHAKARMA FAGE) and reviewed by Vaidya Jagjit Singh (B.A.M.S)