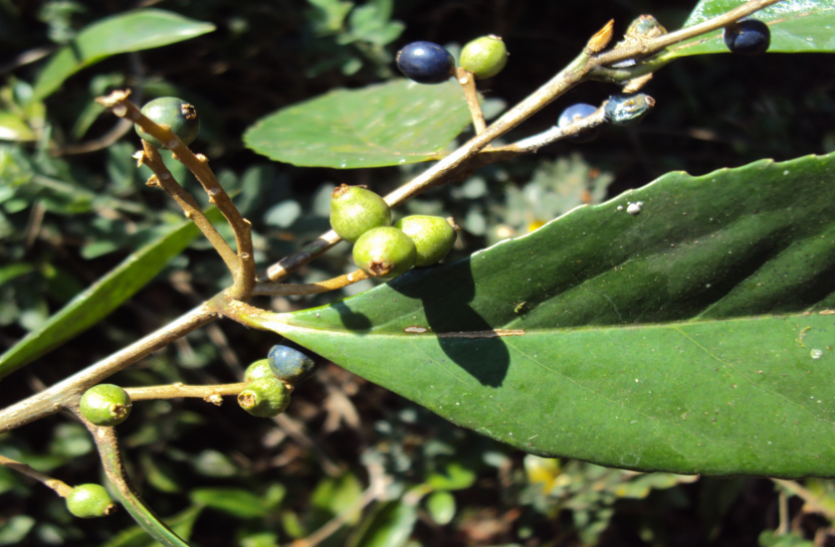 Lodhra herb trees are of medium size. Its bark is thin and peeled. Its flowers are white and light yellow in color and fragrant. Lakh (Laksha) is cleaned by Lodhra, hence it is also called Lakshaprasadana.
Its two species are found which are called Lodhra and Pathanilodhra respectively. Lodhra is bitter, bitter, light in digestion, dry, kapha-bile destroyer and beneficial for eyes.
Name of Lodhra in different languages
Lodhra's Latin name Symplocos racemosa Roxb. (Simplocos racemosa) is Syn-Symplocos intermedia Brand and belongs to the total Symplocaceae (Simplocaceae). It is also known by these other names: –
Lodhra in –
Hindi (lodhra meaning in hindi) –

लोध

English – Californian cinchona (

कैलीफोर्नियन

सिनकोना

)

लोध

बार्क

(Lodh tree),

स्माल

बार्क

ट्री

(Small bark tree),

लॉटर

बार्क

(Lotur bark)

Arabic –

मूगामा

(Moogama)

।

Sanskrit –

लोध्र

,

तिल्व

,

तिरीट

,

गालव

,

स्थूलवल्कल

,

जीर्णपत्र

,

बृहत्पत्र

,

पट्टी

,

लाक्षाप्रसादन

,

मार्जन

Assamese –

भोमरोटी

(Bhomroti);

कन्नड़

:

पाछेट्टू

(Pachettu),

लोध

(Lodh),

लोध्र

(Lodhara)

Konkani –

लोध

(Lodh),

लोध्र

(Lodhra)

Gujarati –

लोधर

(Lodar)  

Telugu (Lodhra in Telugu) –

लोड्डूगा

(Lodduga),

लोधूगा

चेट्टु

(Lodhdhuga-chettu)

Tamil (Lodhra Meaning in Tamil) –

वेल्ली

–

लोथी

(Velli-lothi),

काम्बली

वेत्ती

(Kambali vetti)

Bengali –

लोध

(Lodh),

लोध्र

(Lodhra)

Marathi –

मराठी

–

लोध

(Lodh),

लोध्र

(Lodhra)

Malayalam –

पाछोत्ती

(Pachotti)
Ayurvedic properties
Rasa- kshya,tikta
Guna- laghu, ruksha
Virya- sheeta
Vipaka- katu
Medicinal Properties of Lodhra
Lodhra herb acts as a panacea for eye, ear, mouth and female diseases etc. It destroys blood related diseases, fever, dysentery, inflammation, anorexia, toxin and burning sensation etc., such as blood heat, diabetes, thalassemia. Its flowers are pungent, bitter, cold-witted, which destroys phlegm and bile. The bark of its stem reduces inflammation, cures fever, prevents blood flow, improves digestion.
Lodhra Benefits and Uses
By now you have known how many names of symplocos racemosa. Let us now know how and in which diseases Lodhra can be used medicinally: –
Lodhra is beneficial for weight loss
 The medicinal properties of Lodhra are very useful in reducing weight. Consuming 15-20 ml of Lodhrasava helps in reducing obesity quickly.
Uses of Lodhra to Cure Eye Disease
In case of Venus disease in the eye, turmeric, liquorice, sariva and Pathani Lodhra decoction should be baked. Apart from this, tie Lodhra Powder into a piece of clean cloth and make a bundle. It should be dipped in lukewarm water to bake the eyes.
Make a powder by roasting white Lodhra in ghee. Soak this powder in lukewarm water, stool a lot. After cooling it with a cloth and washing the eyes, it relieves eye pain.
Grinding Lodhra and applying it around the outside of the eyes is also the cause of eye diseases.
Take equal quantity of rock salt, Triphala, Peepal, Lodhra and Kala Surma. Apply it like mascara in the eye after kneading it with lemon juice. Also, diseases of the eyes are destroyed.
Take equal quantity of green gram powder, myrobalan powder, turmeric, salt and Lodhra. Dissolving its powder in the juice of myrobalan leaves and applying it on the eye also destroys eye disorders.
Use of Lodhra in jaundice is beneficial 
If the symptoms of jaundice are not relieved, then taking 15-20 ml of symplocos racemosa is likely to benefit in pandu (jaundice) disease.
Benefits of Lodhra in Ear Disease Treatment
Troubled by ear disease? Grind Lodhra in milk and sieve. Putting 1-2 drops in the ear provides relief from ear diseases.
Uses of Lodhra to Cure Dental Disease
In the event of bleeding from the roots / gums of the tooth, make a decoction of the bark of Lodhra. Gargling / gargling it stops bleeding from the teeth and provides relief in diseases of the mouth.
Lodhra Benefits in Fighting with Cough
Grind 2-3 grams of Lodhra leaves. Fry it in ghee and add sugar to it. By taking it, vomiting stops, the problem of over thirst is cured, cough is cured and amoebic dysentery is beneficial.
Lodhra uses to Cure Abdominal Worms
There is a worm in the stomach and due to this problem, sleepless nights are forbidden. For this, taking 15-20 ml Lodhrasava destroys the stomach worms either.
Lodhra Stops Dysentery
Taking Lodhra powder with curd (Patanjali lodhra powder: 1-2 grams) provides relief from dysentery.
Uses of Lodhra to Cure Leucorrhea
Mix 20 ml decoction of banyan bark in a paste of 2-3 grams of Pathani Lodhra. Drinking this is beneficial in leucorrhea.

Washing the vagina with the decoction of Lodhra provides relief in leucorrhea and other vaginal disorders.

Grind equal quantity of Tumbi leaves and Lodhra bark. By applying it on the vagina, the vaginal wounds of the pregnant woman are filled.
Lodhra Helps in Miscarriage Problem
If there is a possibility of miscarriage in the eighth month, dissolving 1-2 grams of Lodhra powder, honey and one gram of Pippali powder in milk, then giving birth to the pregnant makes the womb stable and reduces the risk of miscarriage.
Lodhra Benefits in Menstrual Disorder
Grind the bark of Lodhra and apply it in the lower abdomen. It is beneficial in menstrual disorders. Grinding Lodhra and applying it on the breasts cures breast pain.
Lodhra is Beneficial in Wound Healing
By spraying fine powder of Arjuna, sycamore, peepal, Lodhra, berries and jackfruit bark on the wound, the wound heals quickly.

Sprinkle the powder of Lodhra, Mulethi, Priyungu etc. on the mouth of the wound. By rubbing it lightly and tying the bandage, the blood clot accumulates.

In the emerging wound, sprinkle the powder of Priyungu, Lodhra, Cutphal, Manjistha and Dhatki flower. This wounds heal quickly.

The use of the powder of powder and powder of Lodhra (lodhra Churna) mixed with Muktashukti Churna also heals the wound quickly.
Lodhra Benefits for Controlling Diabetes in diabetes
Lodhra Face Pack help to cure Acne
Grind Lodhra and Arhar and apply it on the mouth as a paste (Lodhradi face pack), the face is tainted and pimples are destroyed.

Grind Lodhra, Paddy and Vacha and apply on the face, destroy pimples. Many companies also manufacture it under the name of Lodhradi Face pack.

Grind honey, Lodhra, liquorice, white mustard and barley and apply it on the face to increase the face of the face.
Lodhra Cure Piles benefits in piles
Benefits of Lodhra in blood problems 
Take equal amount of Ushiradi Churna (Khas, Kaliyak, Lodhra etc.) or Lodh Churna (1-2 grams) in the impurity of the blood. Add red sandalwood powder to them. Dissolve it in rice dish and mix it with sugar. It cures blood diseases (bleeding from nose and ears), burning sensation, bad breath disease.
Uses of Lodhra in Fighting with Fever
Mixing sugar, ghee and honey in 1-2 grams of powder of Lodhra (lodhradi), sandalwood, Pippali root and atis, drinking with milk reduces fever.
And many other benefits of lodhra are there.
Lodhra ke Nuksan
Consuming Lodhra in general is beneficial for human health. But consuming it in large quantities can also cause damage to Lodhra.

Consuming Lodhra in excess can have a direct effect on female hormones, which can affect their health.

Consuming high levels of Lodhar can cause a decrease in the levels of testosterone and cholesterol in the body. It can also increase estrogen and progesterone levels.

Men should avoid consuming Lodhra for a long time. Because it has anti-androgen effect which can reduce male sex hormones like testosterone.

Lodhra should be avoided on an empty stomach. Because it can cause stomach heaviness, nausea and vomiting etc.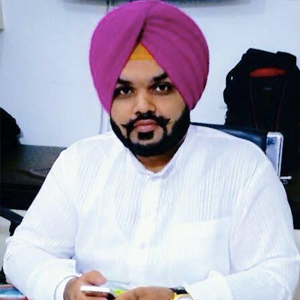 Vaidya Karanvir Singh is the younger Vaidya in Chandigarh Ayurved & Panchakarma Centre. He is the fourth generation in his family who is practicing as a general consultant in Ayurved & Panchakarma treatment at Chandigarh. In his practice, he had treated more than 1000 plus patients worldwide.
Article by Dr. Karanvir Singh (M.D in AYURVEDA, PANCHAKARMA FAGE) and reviewed by Vaidya Jagjit Singh (B.A.M.S)