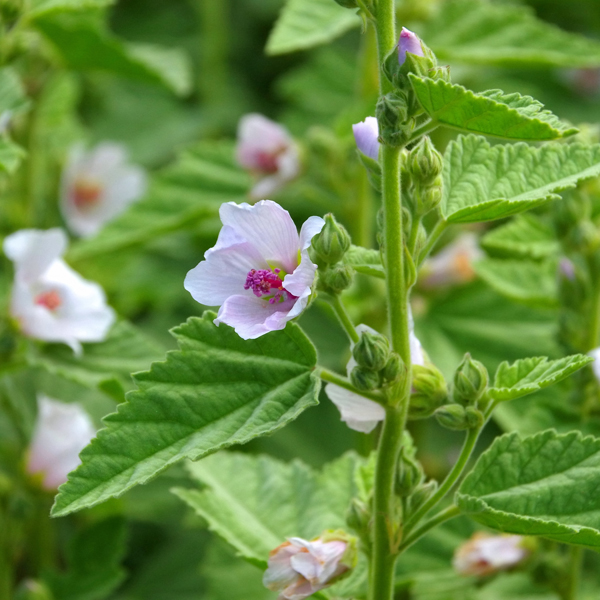 The benefits of marshmallow root are not known by many people, it has been used since ancient times to keep the heart healthy, eliminate infections, improve digestion, keep skin healthy, heal wounds etc. The use of marshmallow root as a medicinal has its special place.
What is Marshmallow ?
Althaea officinalis or marshmallow root is a perennial herb believed to be native to Europe and North Africa. It is used as an herbal remedy to treat digestive, respiratory, and skin conditions. This Ayurvedic medicine is also considered beneficial for lung diseases, bacterial infections, etc. 
Marshmallow Root Nutritional Value
Rich in medicinal properties, marshmallow root contains good amount of nutrients. Because of which it is very beneficial for our health. Marshmallow root contains high amounts of aluminum, tin, magnesium, selenium and iron. Apart from this, calcium in marshmallow root is also good. Due to the presence of these nutrients, we can use it to treat various types of health problems. 
Benefits of Marshmallow
It is a medicinal herb that acts as a natural mucus for our body. This means that it acts like a soft fiber for us. It swells when exposed to water. This quality of marshmallow route creates a protective covering around the membrane. Marshmallow root contains a flavonoids antioxidant, pectin which is a type of fiber. In addition, it contains antiviral and antibacterial substances such as aspirin such as amino acids, couperins, phenolic acids, tannins, and quercetin.
Studies show that all these compounds improve the functioning of mucous membranes in the respiratory tract. Marshmallow root also contains good amount of antioxidants which helps in reducing oxidative stress.
Marshmallow Benefits For Heart Some scientists believe that the use of marshmallow root is very beneficial for heart health. Scientists are examining the use of the juice extracted from the marshmallow flower to treat various heart conditions.
During an animal study in 2011, Marshmallow flower juice was tested for lipemia, platelets and inflammatory problems. All these problems can cause cardiovascular diseases. During this study, researchers found that regular juice of Marshmallow flower for 1 month promotes heart health. Apart from this, it also has a positive effect on the level of HDL cholesterol.
To avoid these problems, take 2-5 ml of Marshmallow juice 3 times a day.
Marshmallow benefits for digestion 
Marshmallow root is very beneficial for stomach related problems. In particular, it can effectively treat digestive disorders. By taking Marshmallow regularly, you avoid constipation, indigestion, irritation of the intestines, etc. Another 2011 study showed that consuming marshmallow flower juice is beneficial in treating gastric ulcers. If consumed regularly for 1 month, it promotes anti-ulcer activity in the body.
To use it, you should consume 2-5 ml liquid marshmallows 3 times a day. If you have any side effects from taking it, then it should be discontinued immediately.
Use of Marshmallow for skin health
You can use Marshmallow root to make your skin healthy. It can also be used to remove the effect of ultraviolet radiation. This directly means that marshmallow root is beneficial for skin problems caused by the sun. You can use Marshmallow root to make your skin healthy. It can also be used to remove the effect of ultraviolet radiation. This directly means that marshmallow root is beneficial for skin problems caused by the sun. A 2016 study suggested that skin treatment products affected by UV radiation may use juice extracted from marshmallow root.
To avoid skin problems, use cream, ointment or oil extracted from marshmallow in the morning. You can use it more often when exposed to the sun. But the skin needs to be tested before using it. Use it on a small area of ​​your body. If there is no burning or swelling of any kind within 24 hours then it can be safe for you.
Marshmallow root properties to protect against cold cough 
Marshmallow has medicinal properties that reduce cough, phlegm and throat irritation. By consuming it, you can treat a problem like a cold cough. It helps in reducing inflammation of lymph nodes. Marshmallow root is very beneficial in getting rid of respiratory diseases and cold cough. A study found that herbal syrup containing marshmallow root provides relief from respiratory diseases related to mucus formation. Apart from this, you can also take Marshmallow tea.
Benefits of Marshmallow Treat Wounds 
Having antibacterial properties, the use of marshmallow helps in healing wounds. A study done in 2015 shows that using juice extracted from marshmallow root helps reduce the effects of bacteria. They account for about 50 percent of bacterial infection. Using this juice on wounds, its antibacterial effects help treat wounds by destroying bacteria. Marshmallow root treatment increases speed and reduces inflammation of wounds.
You use marshmallow root juice with cream or ointment. Apply it over the wound 3 times a day with cream or ointment. But note that before using it, test it by applying it to other parts of the body. Do not use if you have any side effects.
Marshmallow's medicinal properties heal pain
A study conducted in 2014 suggests that marshmallow root helps relieve pain. This is because marshmallow root has analgesic properties. Marshmallow root is used for a pleasant experience. It can also effectively treat sore throat and pain etc.
You should use 2-5 ml of liquid marshmallow 3 times a day. If you have any type of problem while taking it, stop it immediately and consult your doctor.
Marshmallow root for hair 
Some studies suggest that the mucus present in marshmallow root is beneficial for your hair. It provides hair protein and helps to thicken hair. Mucus present in marshmallows can also be used as a hair strengthener and conditioner.
Marshmallow Route for Weight Loss 
If you want to lose weight you can use marshmallow root. This can be the easiest and effective way for you to lose weight. This controls your weight because consuming marshmallow can keep your appetite under control for a long time. It is also easy to digest, due to which you use extra calories. Therefore, after consuming it regularly, excess calories are not stored in your body. As a result, you can control your weight.
Side effects
There is a fear of stomach upset

May cause dizziness

Skin irritation

Low blood sugar
Doses
If you are drinking marshmallow tea, then add 30 to 40 drops of marshmallow tincture in a glass of water. Do not take more than 6 grams a day if you are taking powder or capsules. 2 grams of marshmallow is enough to see the effect at once.
When should not use Marshmallow?
Pregnancy
There is not much information about this that a pregnant woman should not consume it. According to research, if you are pregnant then it should be avoided.
Breast feeding-
If you breastfeed your baby, do not eat it even in such a situation. Try to get advice from your health expert once.
Bleeding disorder-
This is a problem when the body is hurt and the bleeding does not stop. Many people suffer from this disease. Do not consume marshmallow in such situation. According to research, this problem may increase further.
Diabetes
If you are a diabetic patient, do check the sugar level before taking it. Try not to consume it
Surgery
There is a possibility of increasing the sugar level due to its intake and blood also does not freeze. So if you are going to have surgery or have it, then avoid it. According to the health expert, it should be discontinued two weeks before the date of surgery.
What forms are available?
Powder

Capsule

Tea

Cough Syrup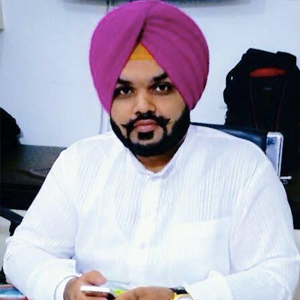 Vaidya Karanvir Singh is the younger Vaidya in Chandigarh Ayurved & Panchakarma Centre. He is the fourth generation in his family who is practicing as a general consultant in Ayurved & Panchakarma treatment at Chandigarh. In his practice, he had treated more than 1000 plus patients worldwide.
Article by Dr. Karanvir Singh (M.D in AYURVEDA, PANCHAKARMA FAGE) and reviewed by Vaidya Jagjit Singh (B.A.M.S)