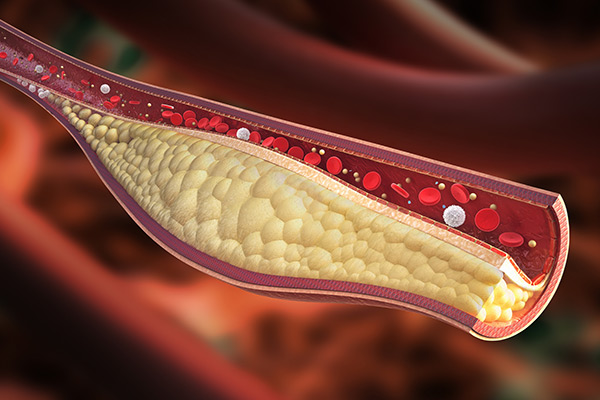 How to Treat Hypercholesterolemia in Ayurveda through Home Remedies?
What is cholesterol?
Cholesterol is a waxy or fatty substance found in the blood for building up of healthy cells in the body.
But a high level of cholesterol in the blood can increase the risk of heart disease.
There is a deposition of fatty deposits in the blood vessels due to the high cholesterol levels which makes it difficult for enough blood to flow through the arteries.
Sometimes, those deposits break down suddenly and form a clot which leads to a heart attack or stroke.
What is Hypercholesterolemia?
The fat and cholesterol you eat get absorbed in the intestine. It is then transported to the liver where it gets convert fat into cholesterol and releases cholesterol into the bloodstream.
There are two types of cholesterol: low-density lipoprotein (LDL) cholesterol (the "bad" cholesterol) and high-density lipoprotein (HDL) cholesterol (the "good" cholesterol).
High levels of LDL cholesterol are linked to atherosclerosis in which there is an accumulation of cholesterol-rich fatty deposits in arteries.
This can cause arteries to become narrow or blocked, causes the slowing or stopping of blood flow to vital organs, especially the heart and brain.
People who have high levels of HDL cholesterol are less likely to develop cardiovascular disease. But in both cases, a patient might need effective treatment.
What are the causes of Hypercholesterolemia?
Various causes such as inactivity, high-fat diet with increased intake of animal protein, too little consumption of fiber from whole grains, fruits, and vegetables, obesity, Tobacco smoking, Excess alcohol consumption, and an unhealthy diet leads to high cholesterol levels.
Genetics, lifestyle, and associated health conditions also play a major role in increasing cholesterol levels. These may vary according to age, gender, and other considerations.
Various health-related conditions are Diabetes, Hypothyroidism, Hypertension, Kidney disease, Polycystic ovarian syndrome, Obstructive sleep apnea, etc.
These causes are unable to remove LDL cholesterol from the blood efficiently or it may cause the liver to produce too much cholesterol.
What are the symptoms of Hypercholesterolemia?
Most of the people with high cholesterol have no symptoms until cholesterol-related atherosclerosis causes significant narrowing of the arteries. A blood test is done to check if you have it.
There will be heart-related chest pain (angina) as well as symptoms of decreased blood supply to the brain (transient ischemic attacks or stroke).
Some effective home remedies for Hypercholesterolemia:
Chandigarh Ayurved Centre is providing you the best home remedies for reducing the high cholesterol levels in the body.
These remedies are very effective and have wonderful results.
Garlic:
Garlic is known to the best home remedy for health-enhancing properties. It contains amino acids, vitamins, and organosulfur compounds such as s-acetylcysteine, ajoene, allicin, and diallyl sulfide.
These compounds possess various therapeutic properties. It has a positive effect on decreasing the high cholesterol content in the blood and has antioxidant properties.
How to use:
Consuming 1/2 to 1 garlic clove daily and this will reduce the cholesterol level by up to a great extent.
Fenugreek seeds
Methi seeds have been used as a popular culinary spice and a medicinal plant since ancient times. It is used as a flavoring agent.
These are rich in Vitamin E and have antidiabetic, anti-inflammatory, and antioxidant properties. Being an antioxidant helps to remove cholesterol from the body by reducing its synthesis in the liver.
How to use:
Consume 1/2 to 1 teaspoon of fenugreek seeds daily for effective results.
Amla:
Amla is one of the richest sources of Vitamin C and phenolic compounds with minerals and amino acids in it.
It has been used in Ayurveda as a rasayan for many ages to treat various acute as well as chronic diseases.
It is found to be the best home remedy that provides the additional benefits of protecting against atherosclerosis and CAD.
How to use:
Daily intake of 1 to 2 amla is very beneficial. This not only reduces bad cholesterol levels but also reduces the damage due to oxidation.
Green Tea:
Green tea is the richest source of polyphenols which provides wonderful health benefits. The high concentration of polyphenols not only lowers down the LDL Cholesterol but also increases the HDL Cholesterol (good cholesterol).
Most of the researchers have stated that polyphenols of tea may block the cholesterol absorption in the intestines and prevents the body from various chronic infections.
How to use:
Drink 2 to 3 cups of green tea daily.
Coriander Seeds:
Coriander seeds have been used in Ayurveda for many ages to treat several chronic ailments such as lowering bad cholesterol is one of them.
These seeds comprise of vitamins like folic acid, vitamin A and beta-carotene, and most importantly, vitamin C.
These vitamins show wonderful results in managing the symptoms related to heart disease.
How to use:
Use these seeds in cooking daily.
Psyllium husk
Psyllium seed husk is to be included as part of a diet low in saturated fat and cholesterol which can reduce the risk of heart disease.
Psyllium husk is obtained from the crushed seeds of the Plantago Ovata plant which is the richest source of soluble fiber.
Many studies have stated that this home remedy shows wonderful results in lowering LDL cholesterol.
How to use:
Add 1 to 2 teaspoons of psyllium husk to our daily meals that contribute the soluble fiber for keeping the cholesterol balanced.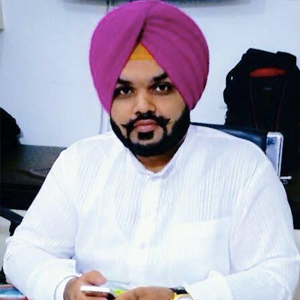 Vaidya Karanvir Singh is the younger Vaidya in Chandigarh Ayurved & Panchakarma Centre. He is the fourth generation in his family who is practicing as a general consultant in Ayurved & Panchakarma treatment at Chandigarh. In his practice, he had treated more than 1000 plus patients worldwide.
Article by Dr. Karanvir Singh (M.D in AYURVEDA, PANCHAKARMA FAGE) and reviewed by Vaidya Jagjit Singh (B.A.M.S)