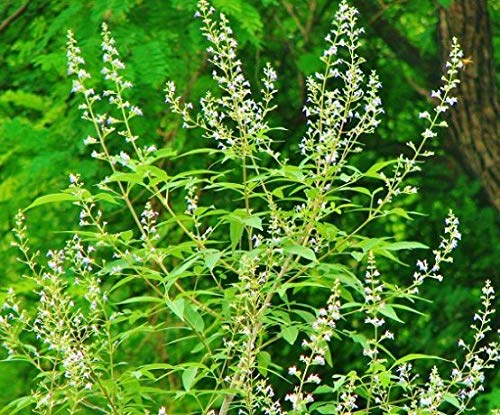 Nirgundi ( Vitex negundo) is five leaved chaste tree is a potent ayurvedic plant which heals several ailments including asthma , muscle spasms and anxiety .
It is a deciduous herb , with a brown bark and green leaves that hold five leaflets.
It has a height of 2 to 8 meters and mostly found in southern parts of Asia and Africa . 
The flowers are blue or white in color and give rise to oval shaped , succulent , purple fruits with a fleshy pulp and seed in the interior .
In Sanskrit Nirgundi means which protect the body from disease . 
Synonyms :– Sinduvara , Nila , Five Leaved Chaste Tree , Sambhalu , Nocchi , Vitex negundo , Samphalika , Nallavavilli . 
PARTS USED ARE :- Roots , leaves , flowers , fruits and barks 
CLASSIFICATION :-
Kingdom :- Plantae 
Clade :- Tracheophytes 
Order :- Lamiales 
Genus :- Vitex 
Species :- V. negundo 
USES :-
1 Treat Asthma Symptoms :- Nirgundi oil which is rich in antihistamine properties can be applied on neck , nose , chest which diminishes congestion in people suffering from asthma and healing respiratory illness like allergies , breathing difficulties and bronchitis 
2 Treat Anxiety :- Nirgundi has fatty acida and flavonoids which increase memory capacity of brain and intelligence . It also uplifts moods and regulate sleep therefore help in treating depression , insomnia and anxiety . 
3 Treat Menstrual Cramps :- The fruits of this plant contribute in treating hormonal imbalance . And therefore it help in treating discomfort like uterine fibroids and menstrual cramps .
4 Relief Joint Pain :- In the root and bark of this tree alkaloid nishindine is present, it has analgesic and anti – inflammatory properties . In case of arthritis it help in management of muscle spasm and joint pain .
5 Cures High Fevers :- Nirgundi has vitamin C content and antibiotic properties which help to reduce combat infections , high body temperature and boost immunity . 
6 Cure Diabetes:- Due to its antioxidant effect it can help in improving insulin level of the body 
7 Cure Piles :- The root powder of plant can help in reducing the irritation of inflamed tissue . 
8 Help In Hair Growth :- Massaging with Nirgundi leaves oil with sesame seed oil can help in improving scalp infection and grey hairs . 
Effect On Doshas
:-
It help in balancing Vata and Kapha doshas. 
Risk Factor
:-
1) Skin irritation can develop on applying Nirgundi oil or paste 
2) After taking Nirgundi juice or powder sometime mild stomach upset can occur .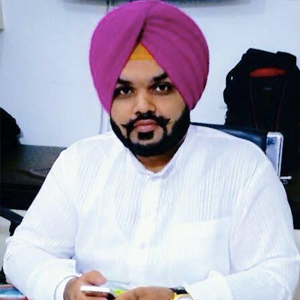 Vaidya Karanvir Singh is the younger Vaidya in Chandigarh Ayurved & Panchakarma Centre. He is the fourth generation in his family who is practicing as a general consultant in Ayurved & Panchakarma treatment at Chandigarh. In his practice, he had treated more than 1000 plus patients worldwide.
Article by Dr. Karanvir Singh (M.D in AYURVEDA, PANCHAKARMA FAGE) and reviewed by Vaidya Jagjit Singh (B.A.M.S)