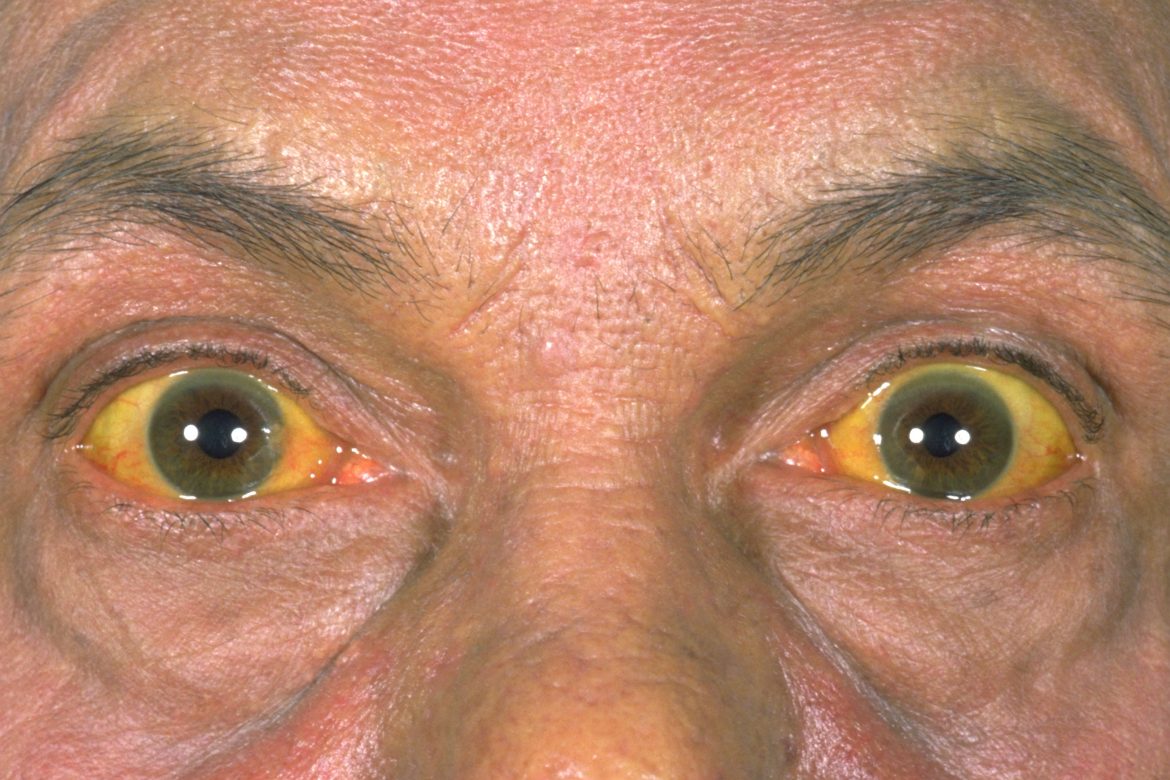 Patient Story – Manpreet, Suffering from jaundice
Mr Manpreet a patient 25 years old from Sonipat came to visit our clinic (CHANDIGARH AYURVED CENTRE)  . He came with his family to visit our clinic, he is suffering with jauAndice. 
He told in his history that the problem start 2 months back when his family notice yellowish of eye and discoloration. They then rush to the hospital for the check-up and treatment of his illness. After the consultation with the doctor the doctor told him to get some report done (CBC, LFT, and CRP-QUANTITATIVE).  After the result of report came out the doctor told them of diagnosis of jaundice and also prescribe some of medication to him. After taking for some days his appetite decreases and the value of bilirubin increases. The doctor then advises him to hospitalize for some days to get better treatment. He then got hospitalized after one week of treatment his appetite improved also his report of bilirubin improved. He then got discharged with the prescription for 10 days. After the completion of medication when he again visit the doctor the report of bilirubin again increase which make him and the family worried. So they change the hospital and consult the another doctor and started taking medication. After medication of 10 days he doesn't see much relief and keep on searching on internet about the treatment of disease. He then through internet came to know about ayurvedic treatment and panchakarma therapies for the same. He then came to know about CHANDIGARH AYURVED CENTRE and contact the doctor on phone. After hearing all his history and the reports he had done the doctor advise him of ayurvedic medication which are 100 % herbal product with no side effect. After getting satisfactory response on phone they visit our clinic in Chandigarh. After hearing all the history of patient, examination of patient and going through all his report Vaidya Karanvir Singh tell him about ayurvedic treatment and that he will get completely cured. This make the family filled with joy and happiness. He then started taking medication from our clinic and get 90% cured after 1 month of treatment also his bilirubin level decreases. After completion of 2 month of treatment he got completely cured. 
TREATMENT GIVEN TO THE PATIENT:-
1. Liver Care Tablet:
These tablets are 100% safe and purely ayurvedic formulation. It maintains the proper functioning of the liver and stimulates the growth of new liver cells. Liver Care Tablets contains Ingredients like Kalmegh (Andrographis paniculata), Kutaki(Picrorhiza kurroa), Bhumi amla( phyllanthus niruri), Giloy(Tinopora Cordifolia), Yavakshar( Hordeum vulgare), Imli Kshar( Tamarindus indica), Mukta Shukta pisti etc. These herbs balances excess Pitta Dosha and helps in problems like abdominal bloating,flatulence, abdominal pain, loss of appetite and indigestion.
Recommended Dosage: Take 1 tablet twice daily with normal water. 
2. Detox Premium Powder:
This is the Ayurvedic formulation of natural herbs which is mainly formed to cure the Jaundice in a natural way. The powder contains a mixture of ingredients such as– Jahar mohra, Akik pishti, Giloy satva, Tal sindoor, Parwal pishti, etc. It clears away the toxins from the body and stimulates the function of the liver and increases the flow of bile.
Recommended Dosage – Take 1 sachet twice a day with normal water.
3. Liver care Syrup:
Liver Care syrup helps in balancing Pitta dosha. This Syrup enhances regeneration of liver cells, promote functions of liver, and improve blood flow from the liver. It helps in the treatment of fatty liver, liver cirrhosis, Hepatitis, hepatomegaly, and obstructive Jaundice. CAC Liver Care syrup contains Ingredients like Kalmegh (Andrographis paniculata), Kutaki(Picrorhiza kurroa), Bhumi amla( phyllanthus niruri), Giloy(Tinopora Cordifolia), Yavakshar( Hordeum vulgare), Imli Kshar( Tamarindus indica), Mukta Shukta pisti etc. These herbs show Antioxidant, anti-inflammatory, Hepato-protective, properties. This syrup improves digestion, enhances appetite.
Recommended Dosage: Take 2 teaspoonfuls twice daily.
4. Trikatu Tablet:
Trikatu means 3 most essential species –Maricha (Piper nigrum), Pippali (Piper longum), and Sonth (Zingiber officinale). It is an herbal formulation used in Ayurveda for enhancing effects and increasing the absorption of ayurvedic medicines. It has hot potency, which means its intake results in the production of heat in the body and increases digestive juices and bile salt secretion. Trikatu tablet promotes the bioavailability of nutrients and increases the absorption of drugs in the bloodstream.
Recommended Dosage – Take 1 tablet twice a day with normal water.
5. Bhumiamaladi Churna:
This churna is made up of mainly 2 ingredients Bhumiamala (Phyllanthus niruri) and Kutaki (Picrorhiza kurroa), which has the best results in the condition of Jaundice. It detoxifies the liver and brings down the SGOT and SGPT levels. It also increases the production and excretion of bile and is effective in gall bladder cleanser. The churna balances the aggravated Pitta and helps in nourishing the liver.
Recommended Dosage – Take 1 teaspoonful twice a day with normal water.
6. UTI Care Tablets:
UTI Care Tablet is an herbal formulation of Sajjakshar (Bergenia lingulata), Gokshura (Tribulus terrestris), Punarnava (Boerhavia diffusa), etc. The capsule cures the flow of urine, relieves the burning sensation, swelling, pain, and discomfort. UTI Care Tablets are also beneficial in kidney stones, chronic kidney disease, Renal colic, burning sensation or pain during micturition, Hypertension.
Recommended Dosage – Take 1 Tablet twice daily with normal water.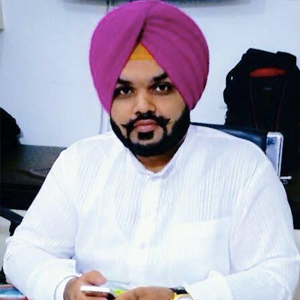 Vaidya Karanvir Singh is the younger Vaidya in Chandigarh Ayurved & Panchakarma Centre. He is the fourth generation in his family who is practicing as a general consultant in Ayurved & Panchakarma treatment at Chandigarh. In his practice, he had treated more than 1000 plus patients worldwide.
Article by Dr. Karanvir Singh (M.D in AYURVEDA, PANCHAKARMA FAGE) and reviewed by Vaidya Jagjit Singh (B.A.M.S)