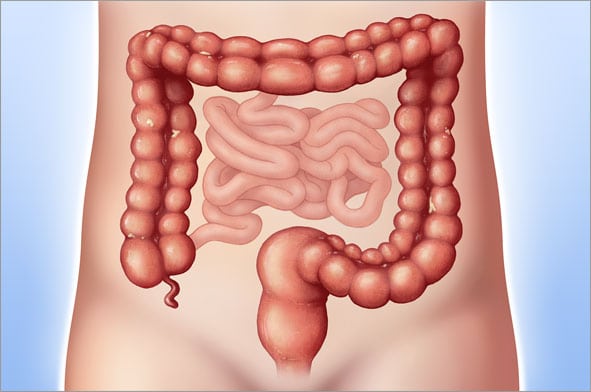 Patient Story – Sunil, Suffering from ulcerative colitis
Mr Sunil a 40 years old patient from Bihar came to visit our clinic (CHANDIGARH AYURVED CENTRE ). He was suffering with ulcerative colitis since 2 years and doesn't get cured although tried a lot of medication . He tell during his history that the problem started 2 years back when he suddenly notice blood and mucous with his stool . Firstly he couldn't understand the problem he was facing but after some days when he started having crampy abdominal pain along with weight loss . Then he rush to the hospital and get the consultation done . The doctor after hearing all his history and examination of the patient advise him to get some report done . After the result of report come the doctor tell him the diagnosis of ulcerative colitis and also tell him to get colonoscopy done from outside . The doctor then prescribe him medication for one week and advise him to follow up after a week . After taking medication for a week and get colonoscopy report done he again visit the doctor . 
The colonoscopy report suggestive of left sided ulcerative colitis . He tell that he had some relief with the medication but not cured fully so the doctor change some of his medication . After taking the medication for another 2 weeks he get some relief but doesn't get satisfactory response . He again visit the doctor and ask him to change the treatment plan for the permanent cure of disease .  The doctor then again change the medication after taking medication for 4 months he doesn't get satisfactory response . He then change the doctor and tried homeopathy treatment for 2 to 3 months but didn't get permanent cure of the disease . He then again switch to the allopathy treatment when the symptoms of disease aggravates . But with the use of steroids he develop steroid dependency , edema over body and acne . He got worried about this and started to search the other treatment plan for the same . Then through internet she came to know about AYURVEDIC treatment . He then search about ayurvedic treatment and came to know about CHANDIGARH AYURVED CENTRE and contact the doctor on phone . He tell all his history and also all his report to the doctor after that the doctor told him about the ayurvedic medication which are 100% herbal products with no side effects . After getting satisfactory response on phone they came to visit our clinic in Chandigarh . After hearing all his history and examination of the patient Vaidya Karanvir Singh tell the family about Ayurvedic treatment with no side effects . He then started taking medication and get completely cured after 5 months of treatment . Ayurveda is the best way of being healthy and disease free with 100% herbal products without any side effect . 
TREATMENT GIVEN TO THE PATIENT :-
1. Detox Premium Powder
These are herbal-mineral sachet especially designed for the ulcerative colitis patients. The various ingredients used for the formation of these sachets are prawal pishti, shukta pishti, Giloy satv, kehrva pishti, Jahar Mohra pishti, sutshekhar ras, shankh bhasma, kamdudha ras, moti bhasma that in combination provide good relief on the signs and symptoms of ulcerative colitis patients.
Shukta pishti:

 The bhasma is prepared from pearl oyster shell calcium. This pishti shows antioxidant & anti-inflammatory properties that give deal with the ulcerative colitis patients.

Prawal pishti:

 It is made from coral calcium that reduces bleeding associated with ulcerative colitis patients.

Giloy satv: 

This herbal satv remove all toxins from the body. It reduces excessive Pitta from the body associated with ulcerative colitis.

Jahar Mohra pishti:

 The antidiarrheal property of this pishti stops loose stools that are the main symptoms in ulcerative colitis patient.

Kehrva pishti:

 This pishti provides good results in rectal bleeding, diarrhea, rectal bleeding, and abdominal inflammation related to ulcerative colitis patients.

Sutshekhar ras:

 This preparation reduces bloating & gastritis. It provides calming effect on the body.

Akik pishti:

 It is a mineral-based medicine that reduces excessive heat, weakness, & general debility.

Kamdudha ras:

 This ras is beneficial in burning sensation, loose stools, bleeding tendencies related to ulcerative colitis patients.

Moti bhasma: 

The anti-inflammatory property of this herb reduces inflammation in the body.
Recommended Dosage: Take 1 sachet twice daily with normal water.
2. Pitshekhar Ras
It is a  herbal preparation used to cure ulcerative colitis. Ulcerative colitis is mainly due to vitiated pitta doshas. So the main function of Pittashekhar ras is to balance pitta doshas in the body. It has a cooling effect and it is helpful in symptoms like headache, heaviness, burning sensation, acidic reflux, abdominal pain, etc. The main ingredients found are Shuddha Gandhak, Shankh Bhasma, Tankan Bhasma, Tamra Bhasma, Sonth, Pippali, Maricha, Dalchini, Bael, Tejpata, etc. It is pure, free from chemicals, additives, colors and fillers.
Recommended Dosage : Take 1 tablet twice daily with normal water before 30 mins of a meal..
3. Kutaja Ghan Vati
It is an herbal formulation that is safe without any side effects. It is prepared from ingredients like Kutaj, Shankh bhasma, & Musta. These ingredients help to treat chronic diarrhea associated with ulcerative colitis. It is also helpful in ama digestion i.e. removal of toxins from the body, rectal bleeding, colon inflammation and abdominal cramps.
Recommended Dosage : Take 2 tablets twice daily with normal water 30 mins after a meal..
4. Stop Bleeding Tablets
CAC stop bleeding tablet is a pure herbal formulation that acts as an anticoagulant in nature. it helps to stop or reduce heavy bleeding. when there is bleeding, the body forms clots to stop the bleeding. in some of these clots leads to bleeding after breakage. therefore stop bleeding tablet helps in stopping the clots from breaking and thus reduce the excessive unwanted bleeding. these tablets have anti-inflammatory, pain killer, anticoagulant properties. It also pacifies pitta doshas and helps in detoxification of rakta dhatu (blood tissue).
Recommended Dosage: Take 1 tablet twice daily with plain water after meal.
5. Amalpitmishran Syrup
It is pure herbal combination consist of ingredients like Vasa( Adhatoda vasica), Guduchi(Tinospora cordifolia), Neem(Azadirachta indica), Bhringraj(Eclipta alba), Haritaki(Terminalia chebula), Bahera(Terminalia bellirica), Amla(Emblica officinalis), Yashtimadhu(Glycyrrhiza glabra), Mukta shukta bhasam, etc. In ayurveda its uses are in hyperacidity, gastritis, nausea, vomiting, headache, abdominal pain and anorexia. It mainly balances vitiated pitta doshas.
Recommended Dosage: Take 2 teaspoonful twice daily.
6. Digestion Support Tablet:
This tablet is unique blend of best digestive herbs like kutaz chal, bilav, dhania, mustak, shankh bhasm, piper mint, and dadim that maintain natural Ph balance in the stomach and aid digestion of all types of food. The herbs present in this control acidity, gas, flatulence and constipation.
Recommended Dosage: Take 1 tablet twice daily.
7. Sheet Dhara Syrup
This herbal syrup is prepared from ingredients such as ajwain satav, mushak kapoor, peppermint, etc that naturally relieve the symptoms like bloating, blenching, nausea, vomiting, feeling of discomfort, etc. The regular use of this herbal syrup neutralizes the high acid content, reduces abdominal pain, & cramps.
Recommended dosage: Take half teaspoonful of this syrup in half a cup of water. Drink this mixture twice daily on an empty stomach.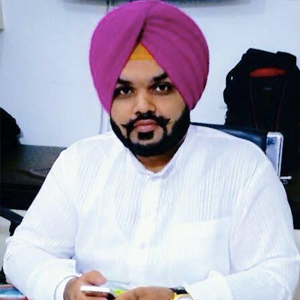 Vaidya Karanvir Singh is the younger Vaidya in Chandigarh Ayurved & Panchakarma Centre. He is the fourth generation in his family who is practicing as a general consultant in Ayurved & Panchakarma treatment at Chandigarh. In his practice, he had treated more than 1000 plus patients worldwide.
Article by Dr. Karanvir Singh (M.D in AYURVEDA, PANCHAKARMA FAGE) and reviewed by Vaidya Jagjit Singh (B.A.M.S)