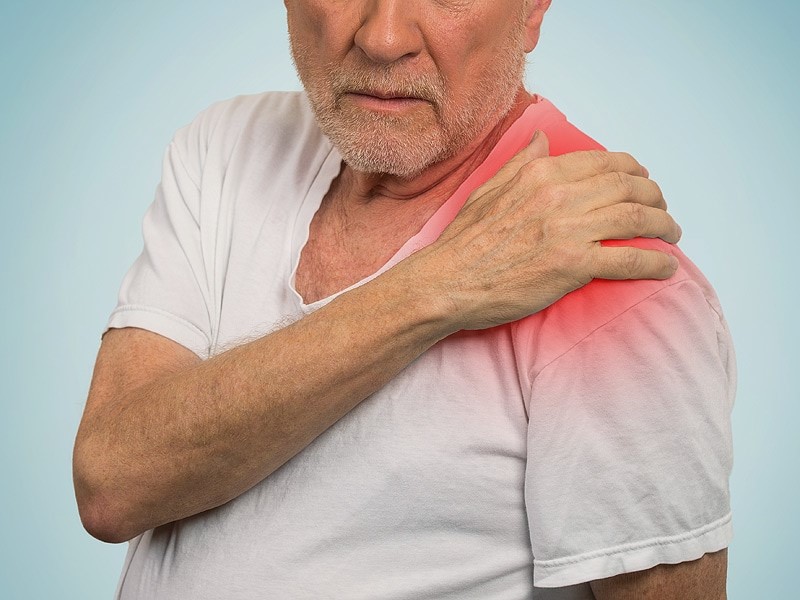 POLYMYALGIA RHEUMATICA AYURVEDA ROLE IN HEALING
ABOUT POLYMYALGIA RHEUMATICA-
1.Polymyalgia rheumatica is a disorder of the muscles and joints characterized by severe aching and morning stiffness of the neck, shoulder, arms and buttock areas.
2.The word 'poly' means many and the word 'myalgia' means muscle ache.
3.Polymyalgia rheumatic disease affecting both sides of the body.
4.In common language, it is also known as PMR.
5.Polymyalgia rheumatica are typically affects people older than 5o years.
6.It is closely linked with giant cell arteritis.
CAUSES OF POLYMYALGIA RHEUMATICA
1.The exact cause of polymyalgia rheumatica is still not clear.
2.Experts says that certain genes and gene variations might increase your susceptibility.
3.Environmental trigger such as a virus, might play a role but no particular virus has been identified.
4.Inflammation of the joints and the sacs surrounding the joints (bursae) is believed to cause pain, which radiates to other parts.
SYMPTOMS OF POLYMYALGIA RHEUMATICA
1.Aches and pain in shoulders
2.Upper arm tenderness
3.Low grade fever
4.Aches and pain in neck, lower back, hips or thighs
5.Severe headaches
6.Morning stiffness and pain of muscles and joints
7.Fatigue
8.Lack of energy
9.Blurred vision
10.loss of appetite
11.Unexplained Weight loss
12.Limited range of motion in affected joins
13.Depression
DIAGNOSTIC CRITERIA
BLOOD TEST
1.ERYTHROCYTE SEDIMENTATION RATE (ESR)
2.C-REACTIVE PROTEIN (CRP)
IMAGING TEST
1.Ultrasound
2.MRI
DIFFERENTIAL DIAGNOSIS
Conditions that can result in the same signs and symptoms of PMR are:
1.Rheumatoid arthritis.
2.Infections.
3.Vasculitis (inflammation of blood vessels).
4.Muscular disorders.
5.Cancer.
AYURVEDIC TREATMENT FOR POLYMYALGIA RHEUMATICA
According to allopath's there is no cure for polymyalgia rhuematica but can be managed through the corticosteroids like prednisone which will reduce inflammation. Long term use of this medicine will lead to the risk of developing side effects like diabetes, depression weight gain, high blood pressure and many more.
As per Ayurveda polymyalgia rheumatic is considered as Vata Vyadhi and causative factors are considered to be eating dry or cold foods, excessive jumping, running, fear and many more.
So herbal medicine helps in treating the patients naturally and reducing the symptoms without any side effects.
NATURAL HERBS FOR POLYMYALGIA RHEUMATICA
Following herbs have anti-inflammatory properties that can help to relieve the symptoms caused by this condition.
1.Guggul (Comiphora mukul)
2.Boswellia serrata (indian frankincense)
3.Triphala (amla ,bibhitaki and haritaki)
4.Brahmi (Bacopa monieri)
5.Cumin (Cuminum cyminum)
6.Turmeric (Curcuma longa)
7.Garlic (Allium sativam)
8.Ginger( Zingiber officinale)
9.Licorice root (Glycyrrhiza glabra)
10.Cardamom (Elettaria cardamomum)
11.Ricinus communis (castor oil)
12.Ashwagandha (Withania somnifera)
13.Gotu kola (Centella asiatica)
14.Bitter melon (Momordica charantia)
PANCHKARMA FOR POLYMYALGIA RHEUMATICA
ABHYANGA (FULL BODY MASSAGE)
1.Abhayanga removes toxins from deep tissues.
2.It pacifies the vitiated vatta and nourishes the whole body.
3.Massage improves quality of sleep and reduces stress and anxiety.
4.A full body massage also helps calm both body and mind.
PATRA PINDA SWEDA (POTLI MASSAGE)
1.In Patra Pinda Sweda (PPS), leaves of medicinal plants and other drugs are tied together in a tiny bundle and applied to the massage the entire body.
2.This type of massage helps relieve the muscle tension of the body and soothes the aggravated vatta dosha.
3.It is very effective when it comes to providing relief from muscle and joint pains caused by polymyalgia rheumatica.
4.PPS is highly recommended in the case of Polymyalgia rheumatica.
SWEDANA (STEAM BATH)
1.Swedana karma cleanse your whole body by aiding in the removal of toxins through sweat and calming the mind.
2.It also helps soften the muscles and tissues and dilates the channels in the body.
BASTI (MEDICATED ENEMA)
3.Vasti cleanses the digestive channels by removing waste products (toxins) from the body through the colon.
4.Basti also nourishes the body and pacify the vitiated Vatta in the body.
5.It improves circulation, with better circulation, joint pain is effectively reduced.
6.An enema it the strength to rebuild tissues while boosting the immune system.
HOME REMEDIES FOR POLYMYALGIA RHEUMATICA
Some lifestyle changes that can help are:
1.Limit your salt intake.
2.Do exercise regularly.
3.Sleep and rest properly
4.Do not lift heavy objects
5.Proper posture while in office and at home.
6.Apply heat and cold therapy on the swollen area
7.Include Pain-relieving herbs such as turmeric and willow bark in your diet.
8.Consume anti-inflammatory foods such as tomatoes, fatty fish, berries, almonds, green leafy vegetables and olive oil etc.
9.Massage the affected to get relief from chronic pain.
10.Consume fruits, vegetables, whole grains, lean meat, and low-fat dairy products.
11.The intake of omega-3 fatty acids rich foods can treat polymyalgia rheumatica naturally. Those includes
-Eggs
-Flaxseeds
-Chia seeds
-Walnuts
-Fish oils (cod liver oil and salmon oil)
-Fishes (mackerel and sardines)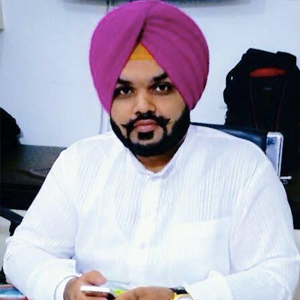 Vaidya Karanvir Singh is the younger Vaidya in Chandigarh Ayurved & Panchakarma Centre. He is the fourth generation in his family who is practicing as a general consultant in Ayurved & Panchakarma treatment at Chandigarh. In his practice, he had treated more than 1000 plus patients worldwide.
Article by Dr. Karanvir Singh (M.D in AYURVEDA, PANCHAKARMA FAGE) and reviewed by Vaidya Jagjit Singh (B.A.M.S)