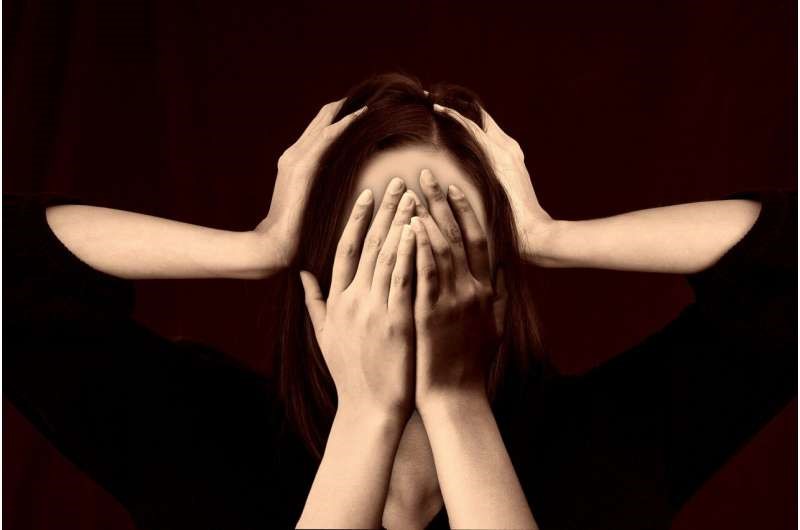 Psychosis, A psychiatric disorder characterized by an impaired relationship with reality.
Psychosis may occur as a result of a mental illness such as schizophrenia. In other instances, it may be caused by a health condition, medication or drug use.
The person with the psychosis usually isn't aware of his or her behavior.
Keywords- "psychotic symptoms", "psychotic episode" or "psychotic experience."
Traditionally psychosis termed as a symptom of mental illness.
KINDS OF PSYCHOSIS-
Brief psychotic disorder
Drug- or alcohol-related psychosis
Organic psychosis
Psychotic disorders
Bipolar disorder
Severe depression
Postpartum (postnatal) psychosis
Substance-induced psychosis
Delusional disorder
Schizophrenia
WHAT CAUSES PSYCHOSIS?
Life experiences that can cause psychosis, these are:
Stress, anger or anxiety
Excessive use of drugs and alcohol
Sudden withdrawal of alcohol and drugs
Homelessness
Delirium
A serious physical illness or an operation,
Grief, divorce or separation,
Childbirth
Racism,
Tiredness
Illnesses that can cause psychosis to include:
Neurological disorders such as dementia, Alzheimer's or Parkinson's, Huntington's disease are caused by a head injury.
brain tumors or cysts
HIV, syphilis, and other infections that attack the brain
Long-term mental health condition.
A side effect of medication
An effect of drug abuse
Some types of epilepsy
Stroke
SYMPTOMS OF PSYCHOSIS
Difficulty concentrating
Depressed mood
Anxiety
Depression
Delusions
Hallucinations
Suspiciousness
Withdrawal from family and friends
Sleeping too much or Enable to get enough Sleep
Disorganized speech, such as switching topics erratically
suicidal thoughts or actions
TREATMENT OF PSYCHOSIS
Treatment may involve a combination of medication and talk therapy.
Most people will experience an improvement in their symptoms with treatment.
Medication
Symptoms of psychosis can be manage with medications such as antipsychotics.
They decrease delusions and hallucinations help people to get their symptoms under control and think more clearly.
People with schizophrenia may have to stay on medications for life.
Cognitive-behavioral therapy
Cognitive behavioral therapy means meeting regularly to talk with a mental health counselor with the goal of changing thinking and behaviors.
AYURVEDIC ASPECT OF PSYCHOSIS-
Ayurveda generally advocates multipronged therapeutic strategy comprising of both palliative and purificatory.
According to Ayurveda science Manovikaras arising due to the initial impairment of the manasa (mental) doshas (rajas and tamas) and treated mainly with Psychiatric councelling (Satwawajaya chikitsa) coupled with secondary drug therapy.
In Ayurveda, psychosis termed as Unmada, is the major type of psychiatric disorder considered as ubhayadhisthita vikara (physical and mental).
Some Incredible Medhya herbs that are beneficial in Psychosis (Unmada) include:
Shankhapushpi (Convolvulus pleuricaulis)
Brahmi (Centella asiatica / Bacopa monnera)
Tagara (Nymphoides macrospermum)
Vacha (Acorus calamus)
Sarpagandha (Rauwalfia serpentina)
Jatamamsi (Nardostachys jatamamsi)
Bala (Sida cordifolia)
Mandukaparni (Centella asiatica)
Yastimadhu (Glycirrhiza glabra)
Guduchi (Tinospora cordifolia )
The following are some of the Aushadhas (medicines), Rasayanas (tonics) and upakramas (treatment processess) that are described in the classics in treating several neurological disorders.
Rasayana (Tonics)
Kooshamanda rasayana
Chyavanaprasha
Brahmi rasayana
Aswagandhavaleha
Shatavareeleha
Aushadhas (Medicines)
Brahmi ghrita
Smritisagara rasa
Kalyanaka ghrita
Panchagavya ghrita
Saraswataristha
Aswagandharistha
Saraswata choorna
Chaturmukha rasa
Manasamitra vataka
Unmadagajakesari rasa
Mahapaishacha ghrita
Danwantara taila
Unmadabhanjana rasa
Some Yoga Asanas and Pranayama for Psychosis are As Follow –
Shavasana (corpse pose)
Bhramari Pranayama
Anulom Vilom pranayama
Paschimottasana (seated forward bend pose)
Ardha matsyendrasana (half spinal twist pose)
Following Ayurvedic therapies are helpful to manage PTSD
Virechana karma (purgation)
Vasti (medicated enema)
Nasya (nasal instillation)
Abhyanga (oil massage)
Takradhara / Ksheeradhara / Tailadhara / Kashayadhara (Streaming of medicated buttermilk / milk / oil / decoction, on the forehead of the patient)
Shirolepa (application of medicated wet cakes on head)
Dhoopana (fumigation)
Anjana (collyrium)
Raktamokshana (bloodletting)
SHIRODHARA
Shirodhara, is a procedure in which medicated or buttermilk are drippedl over the forehead in a slow, steady stream.
It helps in relaxing and calming the senses (indruya) and also supports normal functioning of mind and body.
Shirodhara gives you a sense of tranquillity.
This process balances Vata dosha, clears Srotas (energy channels) and the continuous pouring of oil brings a sense of deep relaxation by working on vital energy point (Marma) and removing sensory overload.
ABHYANGA (oil massage)
Abhyanga, is highly beneficial in balancing vitiated Vata dosha in your body.
Oil massage provides a complete relaxation of the body and mind and it can be of immense use in Psychosis.
Regular body massage with CAC's Mahanarayan oil, that is a unique combination of naturally occurring Vata-pacifying herbs such like Bala, Licorice, Ashwagandha in a base of sesame oil.
Mahanarayan oil has refreshingly light and nourishing properties.
This oil is also an amazing recipe for relief from fatigue and stress, thus makes one feel energized.
Bio-purification methods such as Snehana karma (oleation), Svedana karma, Basti (Medicated enema) and Nasya (nasal medication) also helpful in condition of psychosis.
DIETARY MODIFICATION (AAHAR)
Diet greatly affects the Agni (digestive fire), Tridoshas and the Manas (mind).
A healthy diet is essential for maintaining mental and physical health.
Food that vitiates vata in the body such as raw, uncooked food salads should be avoided.
Instead spices such as cumin, garlic, cloves, black pepper and oils like ghee, sesame oil should be consumed.
Include more of Madhura rasa (sweet) and Amla rasa (sour taste) to strengthen the Indriya (sense organ)
These rasa positively influences the positive state of mind (satva).
LIFESTYLE MODIFICATION (VIHAR)
Maintain a proper daily routine (Dinacharya) which helps in balancing vata.
Wake up and sleep at the proper time.
Focus on the needs of the body.
Do light exercise and gentle, calming, and slow-paced Yoga asanas that are efficacious and helpful in management of psychosis (Unmada).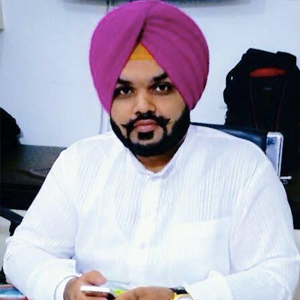 Vaidya Karanvir Singh is the younger Vaidya in Chandigarh Ayurved & Panchakarma Centre. He is the fourth generation in his family who is practicing as a general consultant in Ayurved & Panchakarma treatment at Chandigarh. In his practice, he had treated more than 1000 plus patients worldwide.
Article by Dr. Karanvir Singh (M.D in AYURVEDA, PANCHAKARMA FAGE) and reviewed by Vaidya Jagjit Singh (B.A.M.S)