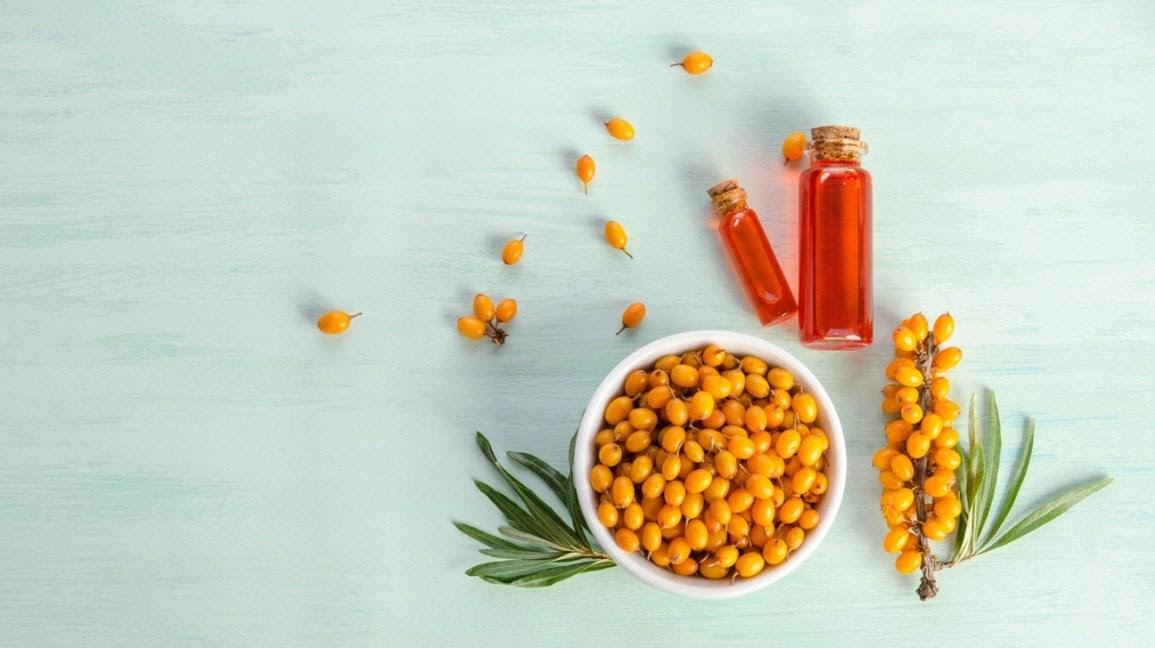 Sea buckthorn is a plant. The parts like leaves, flowers, seeds, and fruits are used to make medicine. Sea buckthorn is used for overall heart health, skin conditions, inflammation (swelling), and other health conditions, but there is no good scientific proof to approve any of these uses. In foods, sea buckthorn berries are used to make sauces, jellies, juices, and purees. In manufacturing and production, sea buckthorn is used in cosmetics and anti-aging products.
General Information
Latin Name – Hippophae rhamnoides L.
Family – Elaeagnaceae
Common Names – Sea buckthorn, Sandthorn, Siberian pineapple, Sea Berry or Swallowthorn
Habitat – Sea Buckthorn is native from northwestern Europe, through middle Asia to the Altai Mountains to the western and northern part of China and the northern Himalayas.
Historic Uses
Used in historic times in Greece as fodder for horses to support weight gain and a shiny coat. The Latin name "

Hippophae

" literally means "shiny horse".

Sea buckthorn has been used for hundreds of years in both Europe and Asia as a meal, and its medicinal properties.

Anecdotal reports demonstrate ea buckthorn was used in ancient times to:

Reduce fever, reduce inflammation (swelling), counteract toxicity and abscesses (boil), and clean the lungs.

Manage colds and coughs.

Treat tumors, cysts, and growths, especially of the stomach and the esophagus due to anticancerous properties.
Current Uses
Functional Food
Juice from sea buckthorn fruit berries is a popular drink in many parts of Asia and Europe continent. The juice is very rich in protein, vitamins C and E, and some organic acids.

The leaves, either fresh or dried, can be shaped to yield a nutritional tea drink.

The fresh leaves, young branches, and pulp of the fruit can be used as animal fodder.
Medicinal
Local application of sea buckthorn oil has been reported for skin therapy including sunburn, heat, chemical and radiation burns, eczema condition, and poorly healing wounds. Russian cosmonauts used sea buckthorn ointment for securing from cosmic radiation.

The oil obtained from the sea buckthorn fruit is high in vitamin E, carotenoids, essential fatty acids, and phytosterols, all of which have excellent medicinal properties for the treatment of internal and topical serious illness.
Agronomic and Environmental
Sea buckthorn is a striking hardy bush that rapidly develops a great root system capable of fixing nitrogen metabolism. Thus, it is appropriate for growth on marginal soils, eventually enhancing them to where they can support the growth of other plants. It is quite liberal of salt-spray adjacent to highways. Sea buckthorn has been used for:

Control of soil erosion and land reclamation projects

Wildlife habitat increment and farm stand protection

Ornamental shrub
Plant Characteristics
The Sea buckthorns are deciduous bushes that typically range from 0.5 to 6 meters in height with an equal spread but may reach up to 18 meters in middle Asia. 

The staminate trees are more successive than the spreading pistillate trees. It typically tends to sucker-forming thickets if not accurately maintained. 

They can survive temperatures as low as – 40°Celcius and are both drought and salt enduring. Sea buckthorns need full-day sunlight for excellent growth and cannot tolerate a shady environment near larger trees. 

The branches are dense, stiff, and very extremely thorny with both terminal and axillary branch spines. 

The shape of leaves are linear or lanceolate, which are three to eight cm long and less than seven mm wide, are dark grey-green on the upper surface and a different pale, grey-silvery on the lower surface of the leaf. Sea buckthorn is a dioecious plant, with different male and female plants. 
Health Benefits
In herbal medicine, sea buckthorn has been widely used to stimulate the overall digestive system, improve heart and liver health, and treat maladies skin disorders. Today, sea buckthorn is popular as a natural remedy for the following health problems:
Osteoarthritis

Eczema

Diabetes

Hypertension

Inflammation

High cholesterol

Rosacea (a skin condition)
In the last ten years, sea buckthorn oil has gained popularity as an active ingredient in several skin-care products. When applied locally, sea buckthorn oil is thought to moisturize the skin, ease irritation, treat acne conditions and restore skin hydration.
Eczema
Sea buckthorn supplements in oil form may help treat atopic dermatitis (a type of eczema), according to research.

In a trial on 49 people with atopic dermatitis (eczema), researchers observed significant relief among those who took supplements containing sea buckthorn pulp oil continuously for four months.
Wound Healing
Evidence from animal-based research suggests that sea buckthorn may support wound healing when applied locally. 

In a study in 

Food and Chemical Toxicology

, researchers discovered that locally applied sea buckthorn seed oil helped boost up the healing of burn wounds in rats.
Diabetes
In a study of 

the European Journal of Clinical Nutrition

, scientists found that sea buckthorn may help in maintaining blood sugar level and protect against type 2 diabetes mellitus. 

In an experiment involving ten healthy, normal-weight volunteers, the study discovered that adding sea buckthorn berries to regular meal plans helped prevent a post-meal spike in blood sugar level.
Protects Your Skin
Compounds present in sea buckthorn oil may boost skin complexion when applied directly. 

For example, the oil of buckthorn may help stimulate skin regeneration, helping wounds heal more quickly. 

It may help decreasing inflammation following UV exposure, protecting skin against sunburn.

In a 7 week study in eleven young men, a mixture of sea buckthorn oil and water applied directly to the skin enhanced skin elasticity better than a placebo.

There's also some proof that sea buckthorn oil may help reducing skin dryness and help your skin heal from burns, frostbite, and bedsores.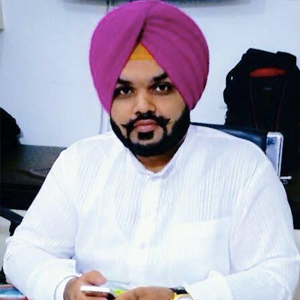 Vaidya Karanvir Singh is the younger Vaidya in Chandigarh Ayurved & Panchakarma Centre. He is the fourth generation in his family who is practicing as a general consultant in Ayurved & Panchakarma treatment at Chandigarh. In his practice, he had treated more than 1000 plus patients worldwide.
Article by Dr. Karanvir Singh (M.D in AYURVEDA, PANCHAKARMA FAGE) and reviewed by Vaidya Jagjit Singh (B.A.M.S)