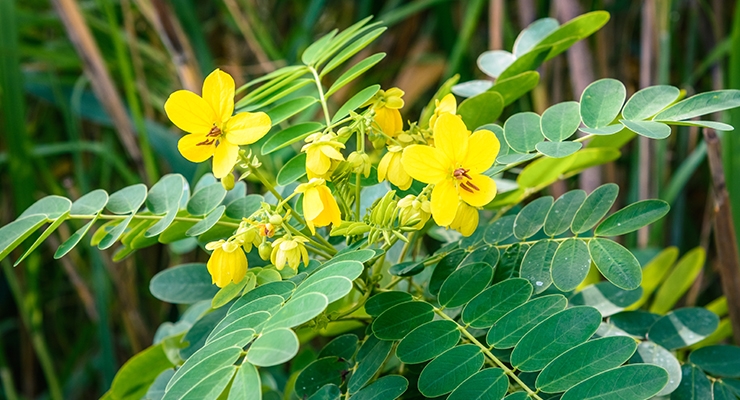 The importance of Ayurveda continues even in this era of modernity. There are many plants, whose leaves, fruits, flowers and roots etc. are used to make Ayurvedic medicine. Army leaves also fall in this category.
Senna is a flowering plant that resembles yellow, white and pink  flowers and belongs to the legume family Fabaceae. This herd can be found in various parts of North Africa, the Middle East and Asia. Senna is considered a powerful laxative due to the presence of compounds called anthraquinones. Senna leaves have been used as an herbal laxative in traditional Chinese medicine.
Its plant is shrubby with height ranging from 2.0 to 4.0 feet. Its leaves are like henna or cirrus. In winter, yellow flowers bloom in it. Its pod is light in color and turns dark brown on cooking. The seeds are also brown in color. It is a multi-year plant and once planted, gives fruit for three to four years. It is grown mostly in barren land and does not require much water.
*

Various names in different languages:

Latin Name: Cassia Senna, Caseia Angustifolia

English: Tina Veli Sina

Sanskrit: Gold Sheet

Bengali: Sonamukhi, Sonapata

Nickname: Sanay, Sonamukhi
Benefits of Senna Leaf
Due to Ayurvedic properties, consuming Senna leaves can have many health benefits. Also, if its leaves are used when someone is ill, then the patient can get help in recovering from the disease. At the same time, it is also important to understand that if someone is suffering from a fatal disease like cancer, then it is up to the doctor whether to use army leaves as medicine or not. 
To relieve constipation
The problem of constipation can be avoided by consuming army leaves or tea made from it. Some doctors also use it to empty the bowels before surgery. It has steamulant laxative properties, which acts like a stomach cleansing medicine. Its use promotes intestinal activity, due to which there is no possibility of problems like constipation. At the same time, if someone has constipation, then they can get some benefit.
Helpful in treating bowel syndrome
According to a scientific research, army leaves can be used for irritable bowel syndrome. It has laxative properties, which is considered a panacea for a problem like irritable bowel syndrome (IBS). This property works to clean the intestinal jam, dirt and toxins, due to which the problem like irritable bowel syndrome can be overcome to a large extent .
To lose weight
Consuming herbal tea made using army leaves can help reduce weight. For this, the laxative properties found in senna leaves may be beneficial Along with consuming army leaves, it is also important to balance eating and regular exercise to lose weight.
For hair
The benefits of senna leaf also include getting rid of hair problems . By using army leaves, hair is stronger than roots. Also they can help in conditioning the hair and preventing hair loss. Senna leaves can be grinded and mixed with essential oil to prepare a paste and applied in the head. Then after a few hours washing the hair with water makes the hair shine. Due to which properties of army leaves are beneficial for hair.
*

How to consume senna leaves?

You can take it in the morning or evening after drying the senna leaves or like powder herbal tea.

Vegetable made from army leaves can also be eaten in the afternoon or at night.
*

What is the dosage?

To get relief from some problems, army leaves and substances made from it can be used, which is as follows:

17.2 mg of army daily can be used for two weeks to reduce weight.

Capsules and pills used to relieve constipation -use the army leaves from 10 mg to 60 mg. It can be taken continuously for 10 days.

Note: As you have known that army leaves have laxative properties, so take the advice of a doctor once in relation to how much quantity to take.
*

Side effects of Senna leaf:

Continuous use of army leaves can cause many physical problems, which are as follows :
Pregnancy and lactation: It is safe to take small amounts during pregnancy or breastfeeding. This reduces the possibility of harm to both the woman and the breastfeeding infant during pregnancy. At the same time, consuming it in large amounts for a long time can cause liver damage due to the laxatives present in it.

Electrolyte problem: Many times there is a risk of potassium deficiency in the body due to the use of force, which can affect the electrolyte.

Dehydration: Army tea should not be given to a person suffering from dehydration, as it can cause diarrhea.

Gastrointestinal conditions: Those who have problems with stomach pain, intestinal obstruction, Crohn's disease, ulcerative colitis, appendix, stomach bloating and hemorrhoids etc. should also not use army leaves.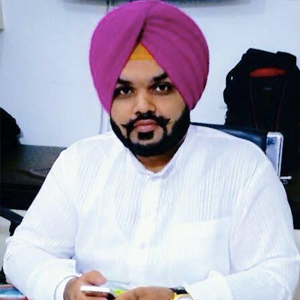 Vaidya Karanvir Singh is the younger Vaidya in Chandigarh Ayurved & Panchakarma Centre. He is the fourth generation in his family who is practicing as a general consultant in Ayurved & Panchakarma treatment at Chandigarh. In his practice, he had treated more than 1000 plus patients worldwide.
Article by Dr. Karanvir Singh (M.D in AYURVEDA, PANCHAKARMA FAGE) and reviewed by Vaidya Jagjit Singh (B.A.M.S)