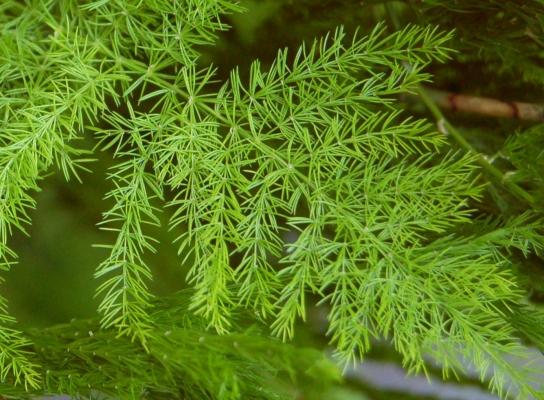 What is Asparagus?
Asparagus is a herb in the form of Shatavari plant. Its creeper is protruding, and shrubby. There are at least 100, more roots under each vine. These roots are about 30–100 cm long and 1-2 cm thick. Both ends of the roots are pointed.
These roots have brown, thin peels on them. By removing this peel, white roots like milk are produced inside. There is hard fiber in the middle of these roots, which can be removed only in wet and dry condition.
According to Patanjali, it is used in the treatment of many diseases. There are two types of asparagus, which are:
Its tubers are small, fleshy, puffed and bunched. Decoction of its tuber is made and consumed.
It is a shrubby plant. Its tubers are short, and thick. Its flowers are white in color, and the fruits are round. In the raw state, the fruits turn green, and on ripening become red. Its tubers are smaller than asparagus.
Name of Shatavari in other languages
​​
Asparagus (Satavari) is known by many names throughout the world, which are: –
Shatavari in -Asparagus in Hindi or Asparagus meaning in Hindi- Satavar, Satavari, Satmuli, Asparagus, Sarnoi
Shatavari in English- Wild asparagus 
Asparagus in Sanskrit- Shatavari, Shatapadi, Shatamuli, Mahashita, Narayani, Kanchankarini, Pewri, Micropolitics, Adhyasa, Bhiru, Narayani, Bahusuta, Bahyatra, Talmuli, Native Asparagus (Native asparagus)
Asparagus in Bengali- Shatamuli, Satmuli
Asparagus in Punjabi-Bozandan; Bozidan
Shatavari Benefits and Uses
Asparagus has been used in different ways for many years. To get the benefits of asparagus, you need to know the Ayurvedic properties of asparagus, methods of use, quantity of use, and methods, which are: –
Use of asparagus in insomnia (sleep disturbance) 
Many people have trouble sleeping. Such people cook 2-4 grams asparagus powder in milk. Eating mixed with ghee in it ends the problem of sleeplessness. It means to say that asparagus powder is very beneficial in insomnia.
Uses of Shatavari is Beneficial for Pregnant Women
The benefits of asparagus are very beneficial for pregnant women. Pregnant women should take asparagus, dry ginger, ajagandha, mulathi and bhringraj in equal quantity and make their powder. Drink 1-2 grams of it with goat milk. This keeps the fetus healthy.
Asparagus intake to increase milk in the breasts 
Many women complain of a lack of milk in the breasts after becoming a mother. In such a situation, women should take 10 grams shatavari root powder with milk. This increases milk in the breasts. Therefore, women get the benefits of asparagus even after delivery, it is good for their health.
Drink 1-2 grams of asparagus root paste with milk. This causes more milk in the breasts.
Similarly, eat asparagus by grinding it in cow's milk. This makes milk tasty and nutritious as well.
Shatavari Benefits for Increasing Sexual Power 
Many are also seen troubled by a lack of masculine strength, or lack of sexual stamina. Such individuals can benefit from the use of asparagus. Cook asparagus in it and eat it.
Apart from this, eating kheer made of asparagus powder with milk also increases sexual stamina.
Use of asparagus to cure semen defects 
5-10 grams of asparagus should be consumed daily with ghee in the problem of semen deficiency. This causes semen to grow.
Benefits of Shatavari in Treating Cold and Cough
The use of asparagus is also beneficial in cold and cold. Make a decoction of asparagus root. Drinking 15-20 ml of it provides relief.
Uses of Shatavari over throat (voice sitting)
It is common to hear a loud thunderbolt, or shout (voice squeal). In such a problem, licking asparagus, khiratti (bala), and sugar with honey is beneficial.
Shatavari Benefits in Dry Cough Treatment
If you are troubled by dry cough, boil 10 grams of asparagus, 10 grams of peeled leaves, and 10 grams of sugar candy with 150 ml of water. Dry cough is cured by drinking it thrice a day.
When the phlegm is cooked, add asparagus, a decoction of Nagbala, and the powder into ghee. Consuming it is beneficial in phlegm disorder.
Shatavari Uses in Respiratory Disease
Take asparagus paste one part, ghee one part, and milk four parts. Cook them in ghee. Drink it in the quantity of 5-10 grams. It provides relief from respiratory diseases, blood-related diseases, chest irritation, gout and biliary disorders, and unconsciousness.
Uses of Shatavari in Piles Treatment
Using asparagus in piles gives better results. Taking 2-4 grams of asparagus powder (shatavari churna) with milk is beneficial.
Uses of Shatavari to Stop Dysentery 
Sieve fresh asparagus with milk. Drinking this 3-4 times a day is beneficial in dysentery (bleeding disease with feces).
Drinking ghee made from asparagus provides relief in dysentery.
Shatavari Benefits in Nightfall Treatment 
Make the powder of fresh asparagus root to cure dream defect. Grind 250 grams of sugar and 250 grams of sugar candy. Take 6-11 grams of this powder with 250 ml milk twice a day. This removes dream defects, and keeps the body healthy. The full benefit of the benefits of asparagus powder is given only when the powder is prepared properly and consumed in the right manner.
Benefits of Shatavari in indigestion problem 
If food is not digested properly, it is beneficial to use asparagus (satawar ke fayde). Mix 5 ml asparagus root juice with honey, and milk. Drinking this brings peace from indigestion-like problems.
Shatavari Uses in Pitta Disorder
Asparagus can also be taken in stomach pain due to Pitta dosha. Mixing 10-12 grams of honey in 10 ml asparagus juice every morning is beneficial.
Use of asparagus is beneficial in headache 
Asparagus also relieves headache. Grind the fresh root of asparagus and extract the juice. Add sesame oil to the boil and boil it. Massage the scalp with this oil. It provides relief in headaches, and migraine (migraines).
Use of asparagus in nasal disease is beneficial 
In nose diseases, cook 5 grams of shatavari powder in 100 ml milk. Nasal diseases are cured by drinking it after filtering it. The benefits of asparagus powder are very beneficial for the treatment of nasal diseases.
Shatavari uses for Healing Wound
Make 20 grams powder of asparagus and fry in double ghee. Now grind this asparagus powder and apply it on the wound. It also cures chronic wounds.
Use of asparagus in eye disease 
Cook 5 grams of asparagus root in 100-200 ml of milk. Drinking it and drinking it is beneficial in eye diseases.
Take old ghee, triphala, asparagus, parwal, moong, amla, and barley daily. It has shatavari benefits in eye diseases.
Useful Parts of Shatavari
The root

Root preparation

Leaves

Paste

Powder (shatavari churna)
 How to use Asparagus?
You can use asparagus in this way: –
Juice – 10-20 ml
Brew – 50-100 ml
Powder – 3-6 grams
Where is asparagus found or grown?
Asparagus in India is cultivated at many places in Asparagus. It is cultivated in Himalayan regions up to 1500 m altitude. Asparagus is found mainly in the upper Gangetic plains, and in the plateau parts of Bihar.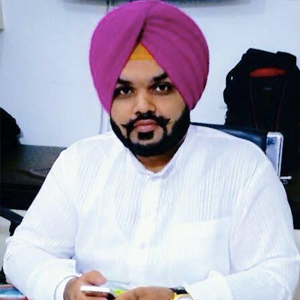 Vaidya Karanvir Singh is the younger Vaidya in Chandigarh Ayurved & Panchakarma Centre. He is the fourth generation in his family who is practicing as a general consultant in Ayurved & Panchakarma treatment at Chandigarh. In his practice, he had treated more than 1000 plus patients worldwide.
Article by Dr. Karanvir Singh (M.D in AYURVEDA, PANCHAKARMA FAGE) and reviewed by Vaidya Jagjit Singh (B.A.M.S)